I dare you to find someone that doesn't like cheesy garlic bread. I usually enjoy cheesy bread as a side, but I will warn you that this recipe yields a pizza sized portion.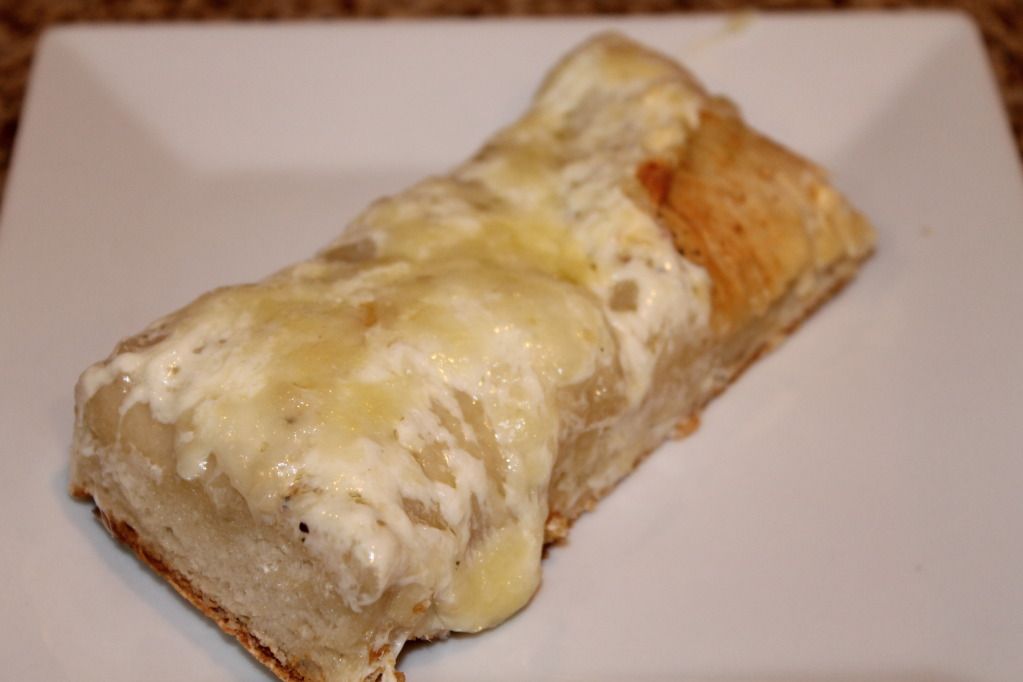 Ingredients:
1 premade pizza dough
olive oil for brushing dough
1 ball of mozzarella (I used an 8 oz ball)
1 tablespoon minced garlic, with flavored oil
Italian spices
Directions:
1. Prepare the crust, then transfer to a baking pizza pan. Brush dough lightly all over with olive oil.
2. Cut or pull apart the cheese with your fingers and spread all over the dough.
3. Drizzle the pizza with a little of the garlic flavored oil and sprinkle minced garlic over the entire pizza. Add just a bit of Italian spices to the top, and bake. For my dough, they instruct you to bake at 425 for 12-18 minutes, but follow the directions on your package.
This was a good recipe, but as I mentioned, it makes a lot. I also made the mistake of trying a new dough and it made a super thick crust. I'm more of a fan of a thin crust. Looks like I'll just have to make it again!
Source:
Jam Hands
Related posts: