I may be jinxing myself by saying this, but I am on a roll with recipes! This Spinach and Chicken Tortilla Bake was scrumptious!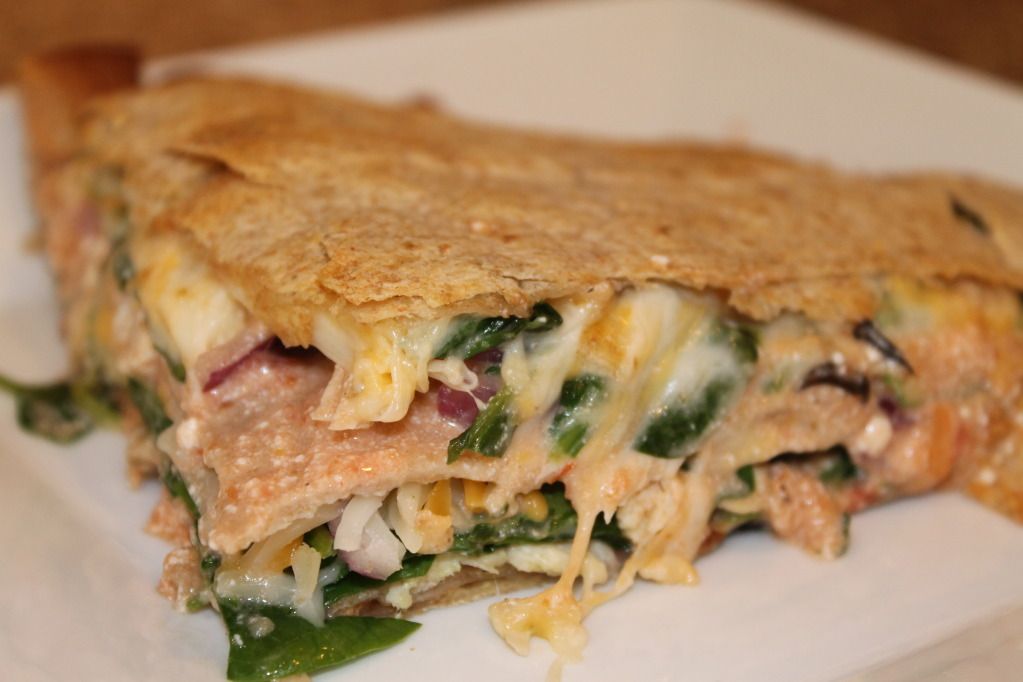 Ingredients:
1 tablespoon extra-virgin olive oil
4 chicken cutlets (about 1 pound)
Salt and pepper
1 1/2 cups store-bought salsa verde (I used regular salsa)
3/4 cup ricotta cheese
4 large (8″) flour tortillas
1/2 red onion, thinly sliced
3 cups fresh baby spinach (about 1/4 pound)
2 cups shredded pepper jack cheese
Instructions:
Preheat the oven to 450°. In a large skillet, heat the olive oil over medium-high heat. Season the chicken with salt and pepper, add to the pan and cook, turning once, until cooked through, about 5 minutes. Let cool, then shred the meat.
Whisk together the salsa and ricotta; season with salt and pepper. In a greased 9-inch square baking dish, layer one-third of the salsa mixture, tortillas, chicken, onion, spinach and pepper jack; repeat twice. Bake until golden-brown, 15 to 20 minutes. Let stand for 10 minutes before serving.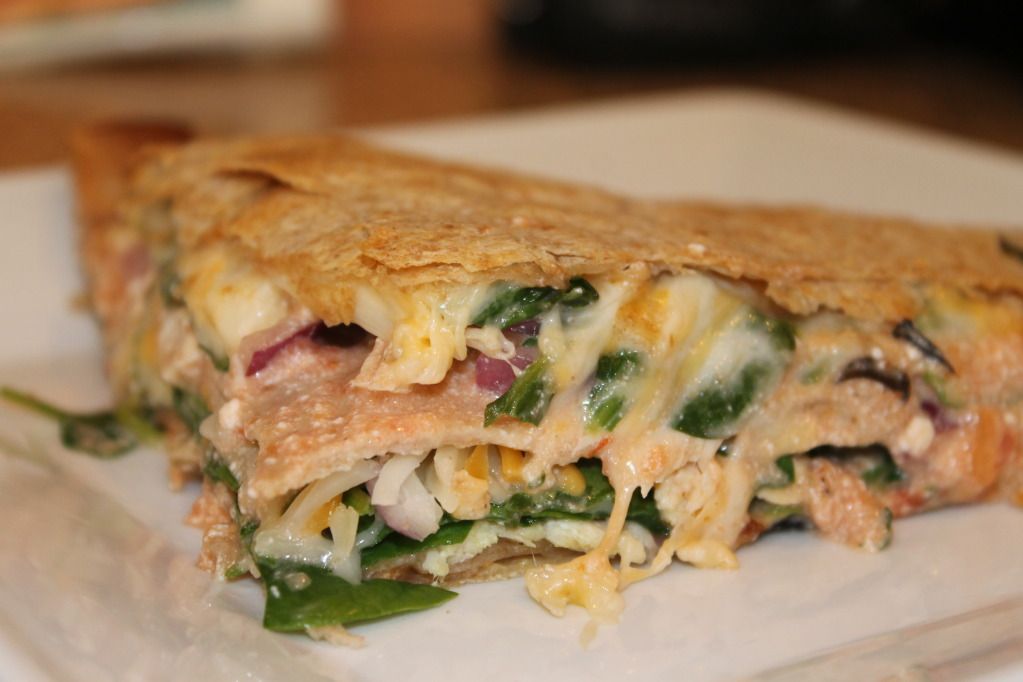 Mine was actually more of a quesadilla than a bake. She calls it a bake because she starts with sauce on the bottom like you would a lasagna. Because of that, it needs to be baked in a baking dish. I decided to start with a tortilla on the bottom so I could bake it on a baking sheet. I think this dish would be delicious either way.
Source:
Stylish Cuisine
Related posts: