I love having fresh herbs to cook with, basil and cilantro in particular. I'm not much of a gardener though. If I plant it, it usually dies. The last herb garden I had was given to us as a gift, so it did pretty well for a while. I didn't know what to do with it in the winter though, so it didn't make it. I wanted to put another one together this year and when I saw this pin, I knew I found the perfect setup.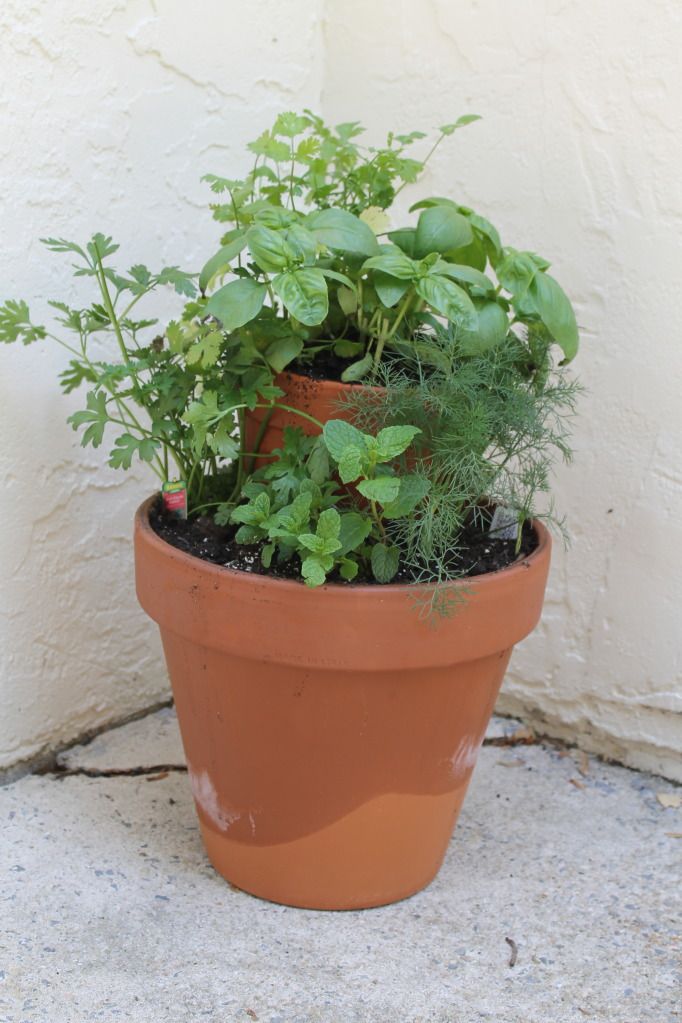 Metal tubs were used in the original pin, but I wasn't lucky enough to find any of those. I used clay pots, and they worked just as well.
I filled the large pot with soil and set the smaller pot along the back. I planted three herbs in the space left in the large pot, then another three in the smaller pot on top. What I love about the tiered pots is that you get so much more height and it breaks things up a little bit. Depending on the size of your pots and the amount of herbs you have, you could even stack three pots instead of two.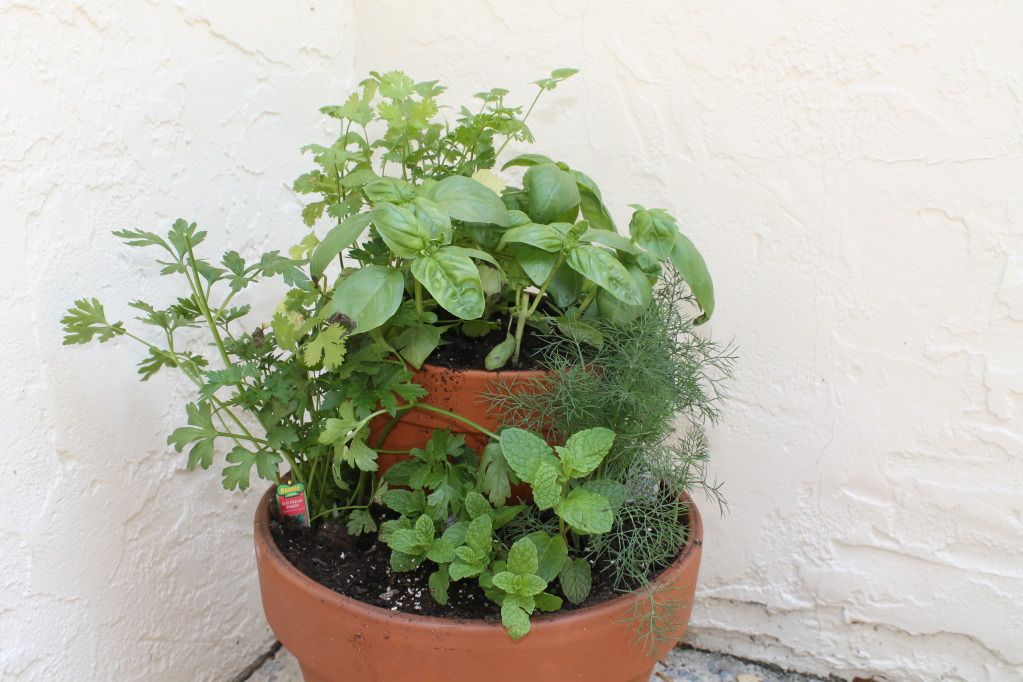 I'm so excited to have such a cool herb garden. Let's just hope I don't kill them!
Source:
The Vintage Wren
Related posts: