I was never the biggest fan of Chinese food. It's mostly because I'm afraid of the meat they use. I had a few too many stomach aches thanks to Chinese food in college, so I decided to stay away from the stuff. P.F. Chang's changed all of that for me. I trust their ingredients and I discovered some tasty dishes. I had always wanted to try to make Chinese food at home, but most of the food is fried. I was excited to finally see a recipe for something baked! Unfortunately, the title is a little misleading. You'll see what I mean.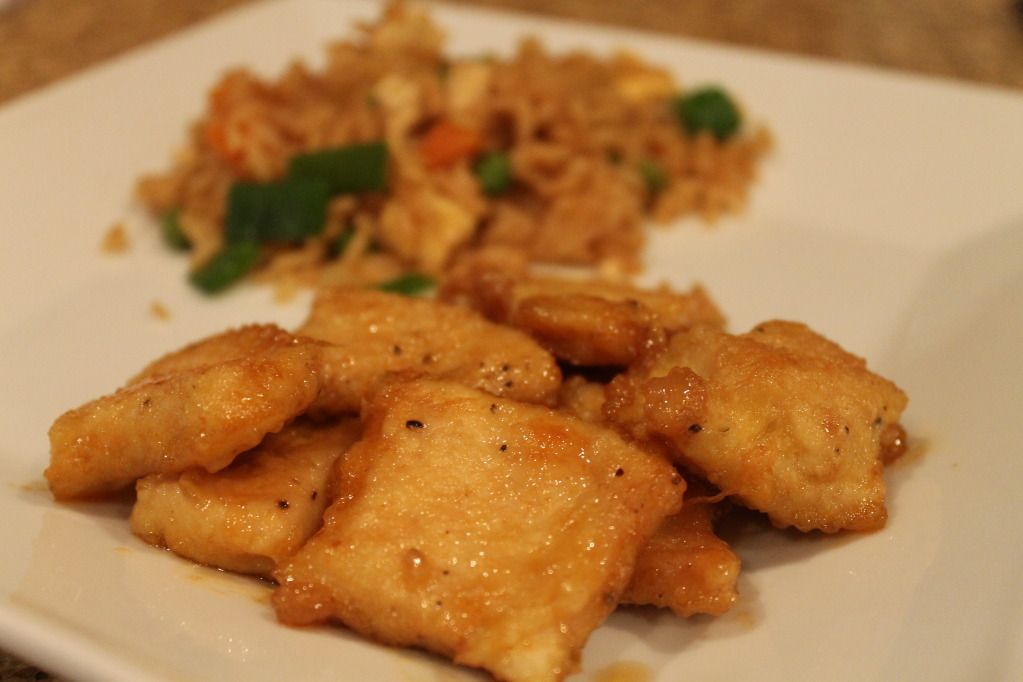 Ingredients:
The chicken coating:3-4 boneless chicken breasts
salt + pepper
1 cup cornstarch
2 eggs, beaten
1/4 cup canola oil
The sweet and sour sauce:
3/4 cup sugar
4 tbs ketchup
1/2 cup vinegar
1 tbs soy sauce
1 tsp garlic salt
Directions:
1. Preheat the oven to 325 degrees.
2. Rinse your chicken breasts in water and then cut into cubes. Season with salt and pepper to taste.
3. Dip chicken into the cornstarch to coat then dip into the eggs.  Heat your 1/4 cup oil in a large skillet and cook your chicken until browned but not cooked through.
4. Place the chicken in a 9×13 greased baking dish. Mix all of your sweet and sour sauce ingredients in a bowl with a whisk and then pour evenly over the chicken. Bake for one hour and during the baking process you will need to turn the chicken every 15 minutes.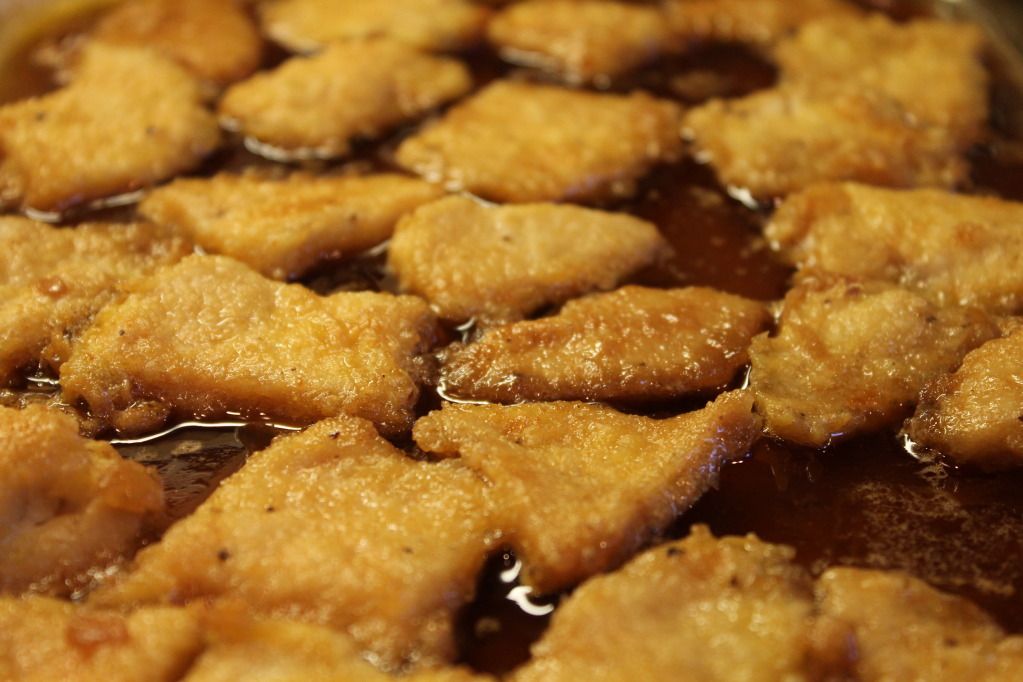 So the chicken is half fried and half baked? What's that about? See how the title is a little misleading? Oh well, at least it was delicious! We served this with the fried rice that was featured in the same post.
Ingredients
:
3 cups cooked white rice
3 tbs sesame oil
1 cup frozen peas and carrots (thawed)
1 small onion, chopped
2 tsp minced garlic
2 eggs, slightly beaten
1/4 cup soy sauce
Directions:
1. On medium high heat, heat the oil in a large skillet or wok.  Add the peas/carrots mix, onion and garlic. Stir fry until tender.
2. Lower the heat to medium low and push the mixture off to one side, then pour your eggs on the other side of skillet and stir fry until scrambled.
3. Now add the rice and soy sauce and blend all together well. Stir fry until thoroughly heated.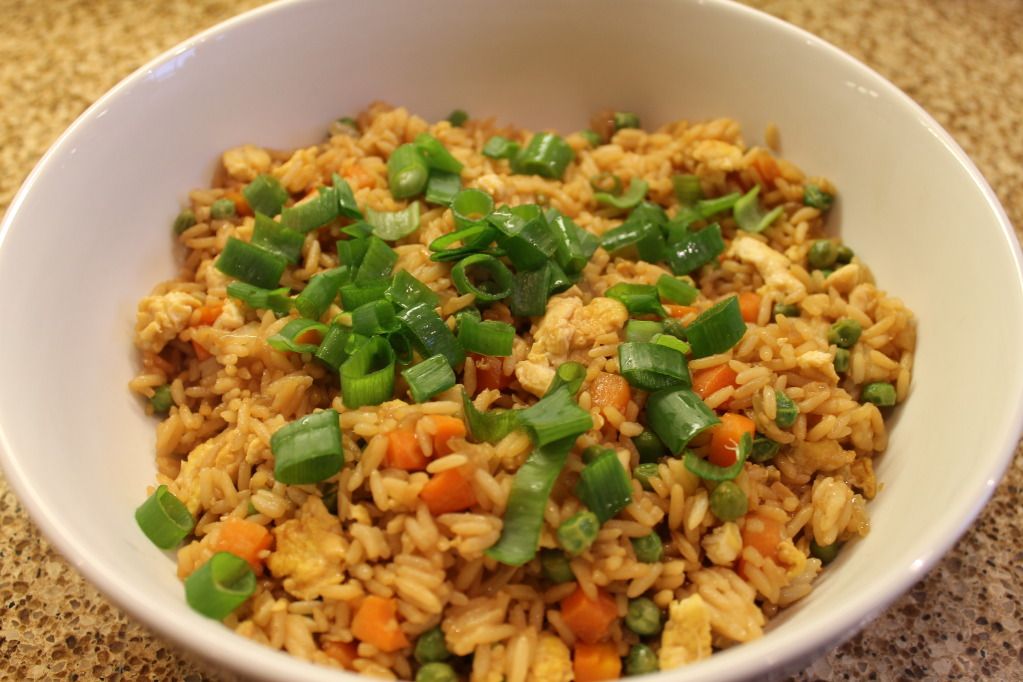 You can't go wrong with fried rice. I topped ours with green onion and it was the perfect side for this dish.Source:

Life as a Lofthouse
Related posts: