It was a gorgeous day today, so I decided to try a fun outdoor activity with the little man. He loves bubbles (what little kid doesn't?!) so I was excited to try these Snake Bubbles with him.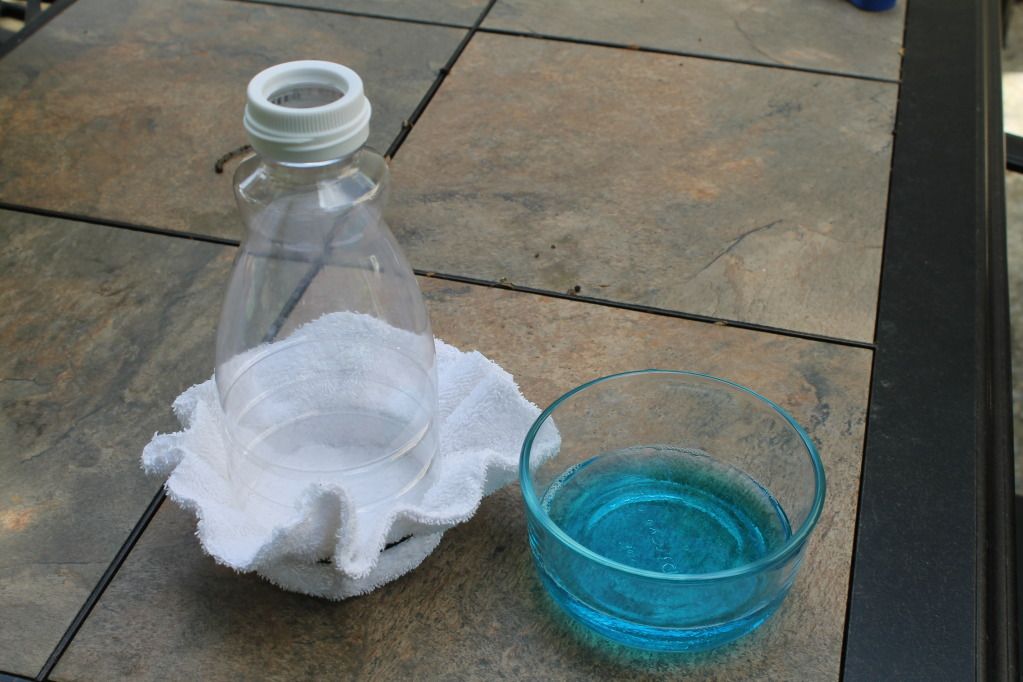 Materials:
-an empty bottle (I used a creamer bottle)
-rubber band
-terry cloth (I used an old wash cloth)
-liquid dish soap
-water
Directions:
1. Mix the dish soap with some water, I used a 2 to 1 ratio (2 soap to 1 water).
2. Cut the bottom off the bottle. Trace the bottom of the bottle onto the terry cloth with about an inch overlap. Cut out the circle and attach it to the bottom of the bottle using the rubber band.
3. Dip the bottom of the bottle into the soap and blow. The bubbles are thick and stick together making a long snake like shape.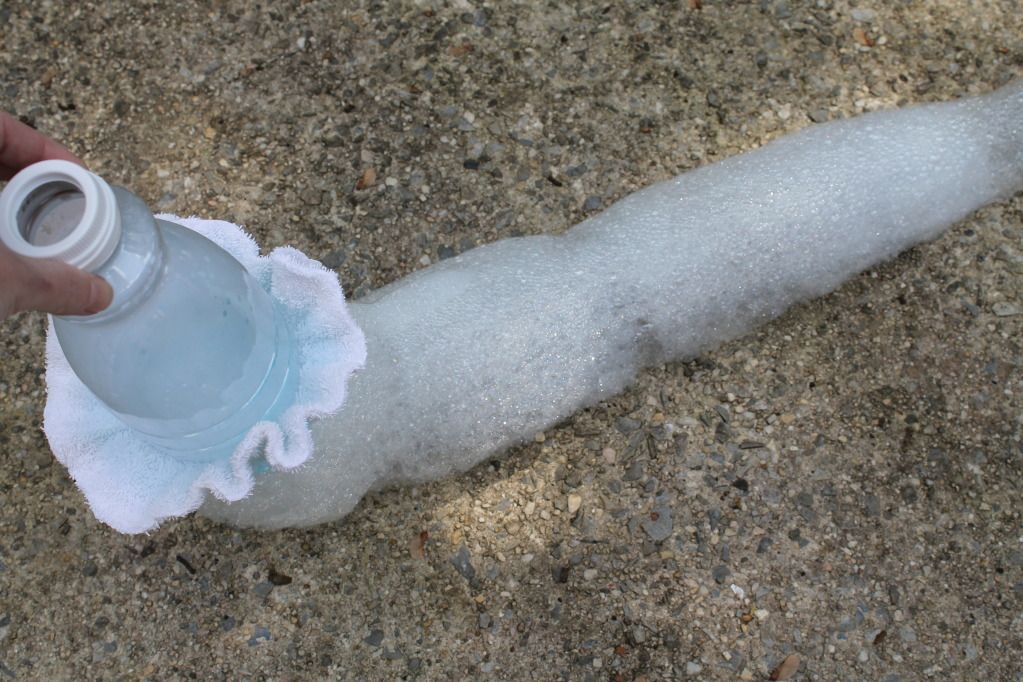 These were really fun! The little man doesn't have the lung capacity yet to blow these bubbles himself, be he thoroughly enjoyed watching me blow them. He actually loved them a little too much because I found myself getting lightheaded from blowing so much. This will definitely provide lots of entertainment this summer.
Source:
A Couple of Craft Addicts
Related posts: