Happy Cinco de Mayo! You know I love my Mexican recipes, so I had to honor this holiday with another one. This is a Chicken and Black Bean Enchilada Rice Bake.
Ingredients:
2 cups white long grain rice
2 1/2 cups cooked, shredded chicken breast
One 15-ounce can mild green enchilada sauce
One 4-ounce can sliced black olives (I left these out because I'm not a fan of olives)
One 15-ounce can diced tomatoes
1/2 cup sour cream
1 teaspoon kosher salt
1/2 teaspoon freshly ground black pepper
1 teaspoon cumin
One 15-ounce can black beans, drained and rinsed
2 cups shredded cheddar cheese
Directions:
1. Preheat oven to 350 degrees F. and spray a 9×13-inch baking dish with non-stick cooking spray.
2. Cook rice according to package directions.
3. Place chicken, enchilada sauce, olives, tomatoes, sour cream, salt, pepper and cumin into a large bowl, mixing to combine. Pour cooked rice into prepared baking dish and layer beans on top of rice. Pour chicken mixture over rice and top evenly with cheddar cheese. Bake for 30 to 35 minutes, until cheese is melted and rice is hot.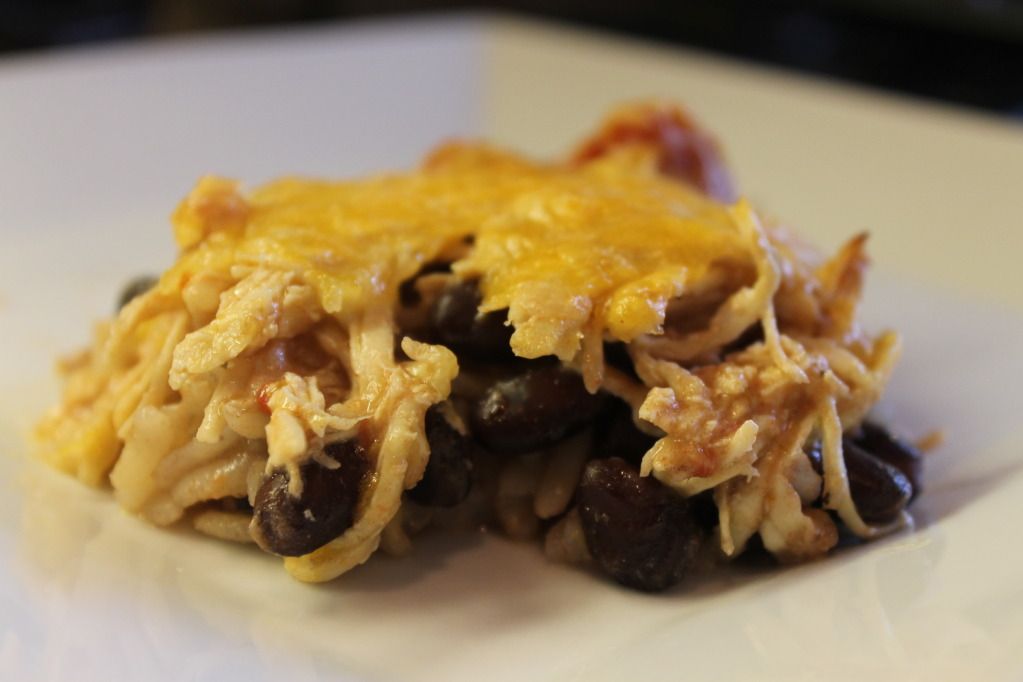 This recipe was okay. Unfortunately, we weren't too impressed. The problem is that there's no kick. Mild enchilada sauce has no spice to it in my opinion. If I make this again, I will definitely add some cayenne pepper or chili powder to spice it up. If you like mild Mexican dishes though, this is the one for you!
Source:
Picky Palate
Related posts: