My husband just cleared out his closet and got rid of a few shirts. He has learned very quickly not to throw anything out. He brought the shirts to me and asked, "Do you want to do something with these?" Why yes, yes I do! I went to my Crafts board and found this pin for turning a men's dress shirt into an apron.
Materials:
men's dress shirt
scissors
ruler
sewing machine (or hem tape if you are like me and don't have a sewing machine)
Directions:
1. Lay out the shirt with all of the buttons buttoned.  Cut off the sleeves and the back. Leave the seams intact so you don't have to resew the edges.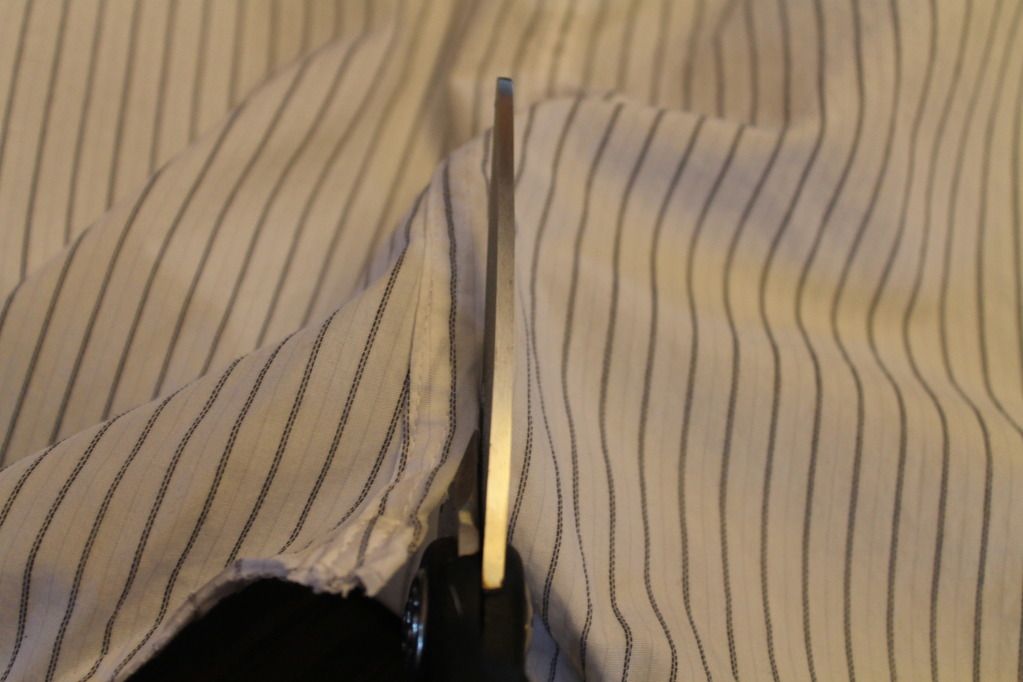 2. Flip the collar up and cut around the collar but leave the seam intact.  Again, cut very close to the seam so that you don't have to hem anything or have any raw edges.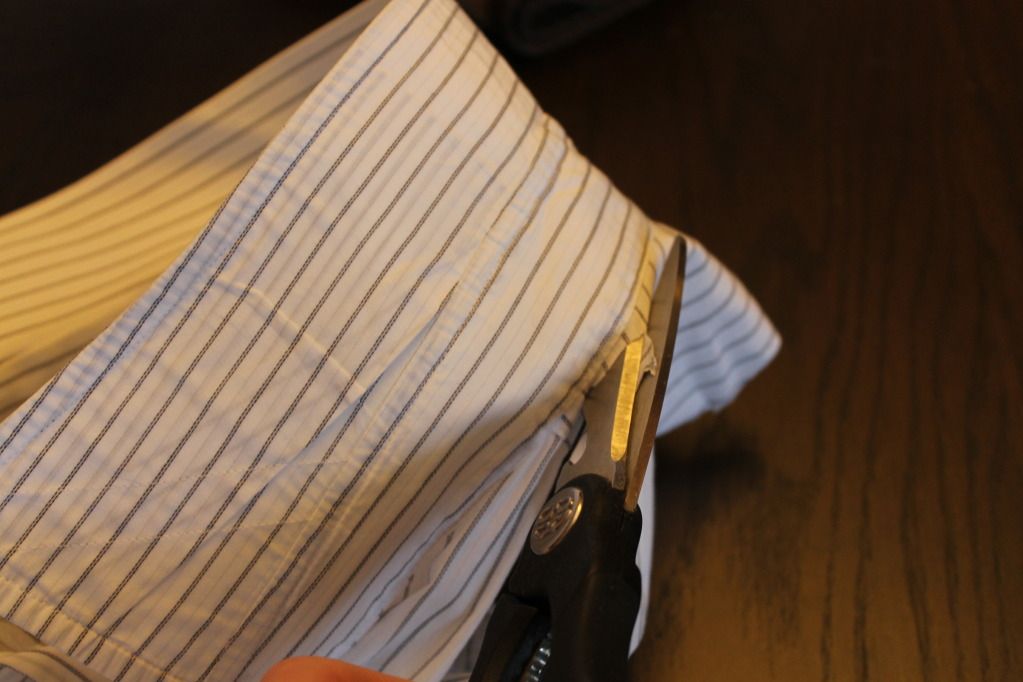 3. Use a ruler to make a diagonal cut from the armpit to the top of the shoulder. Use the ruler to make sure both sides are even.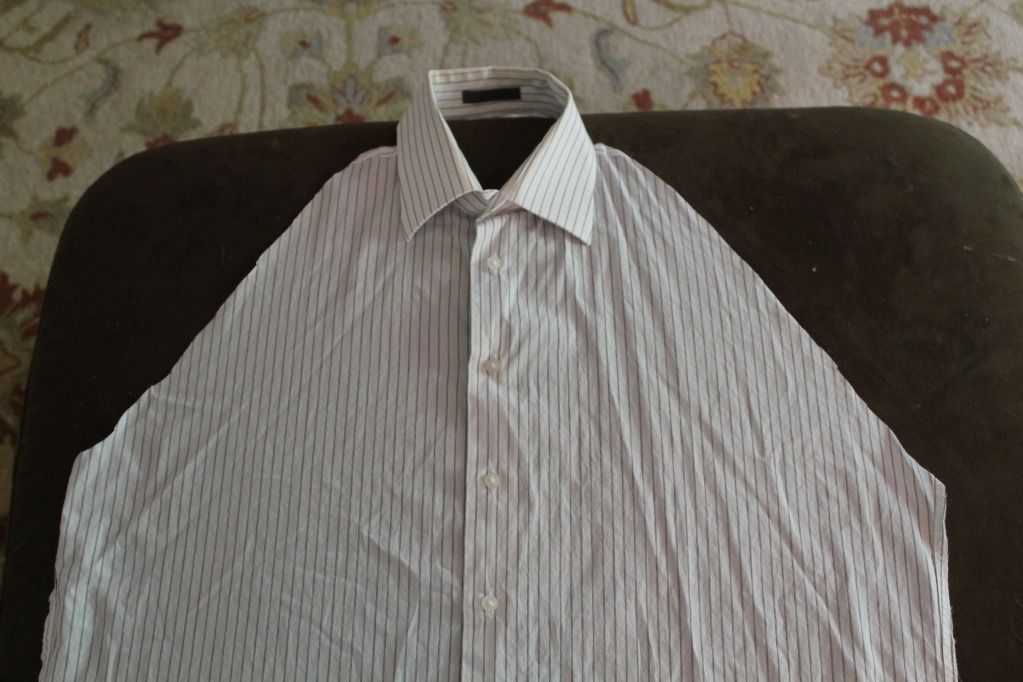 4. On the raw edge that you just cut, turn a hem under, concealing all raw edges, and sew it down (or use your hem tape).  Do this on both sides.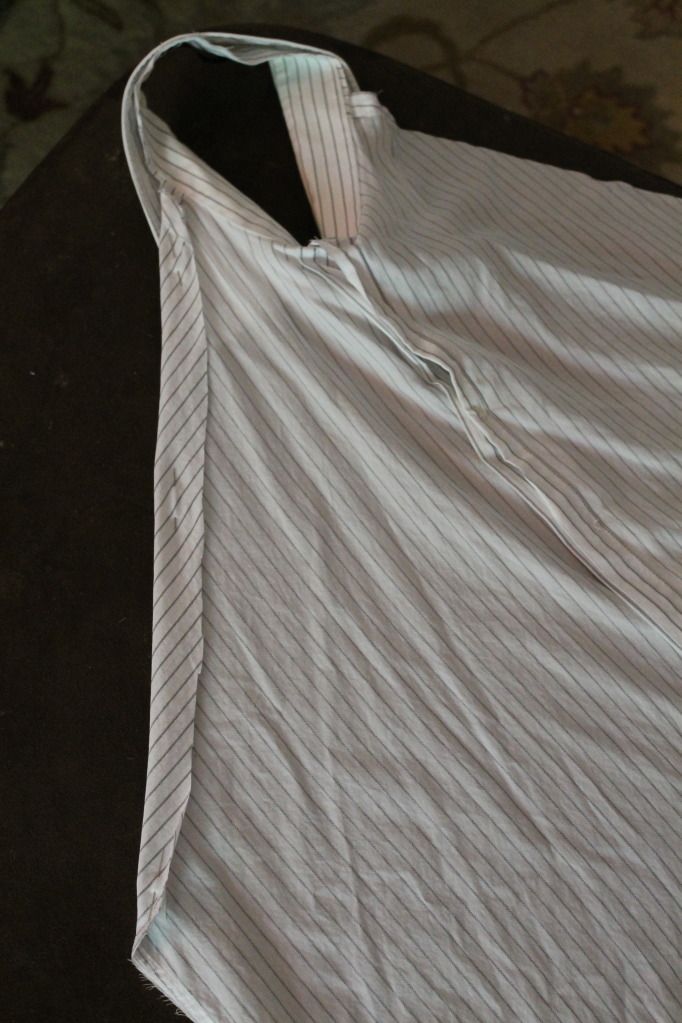 5. The final step is to make the apron ties.  You can use strips of fabric from the material you already cut off, or you can just use ribbon.
That's it! Now slip it on and hit the kitchen!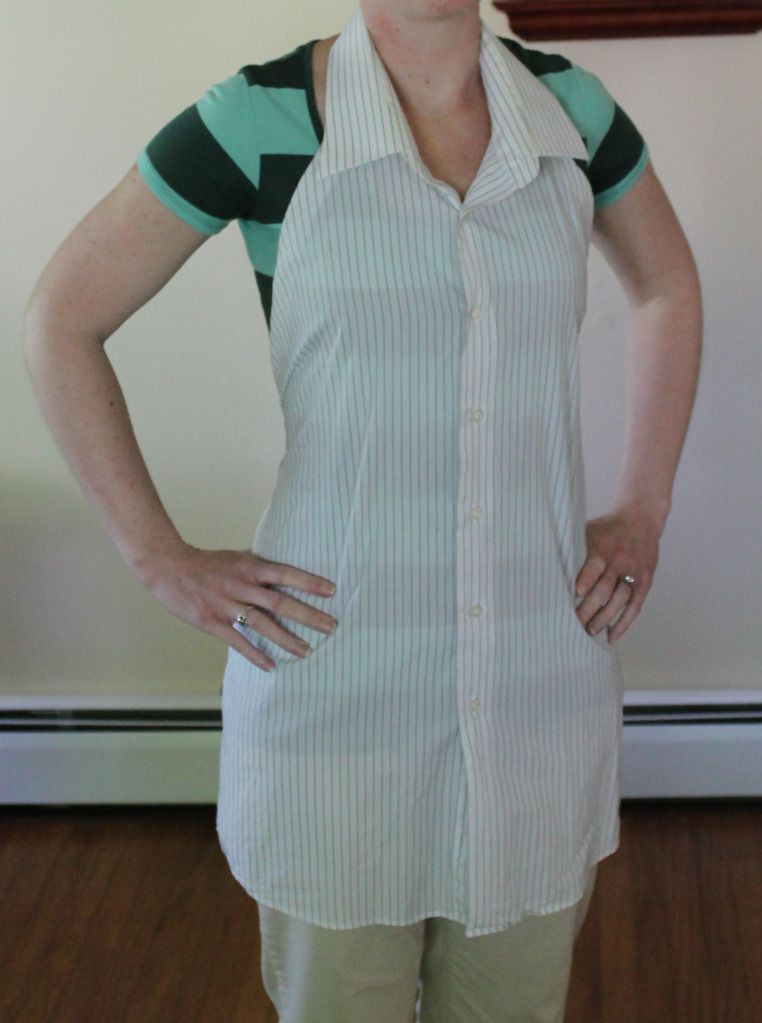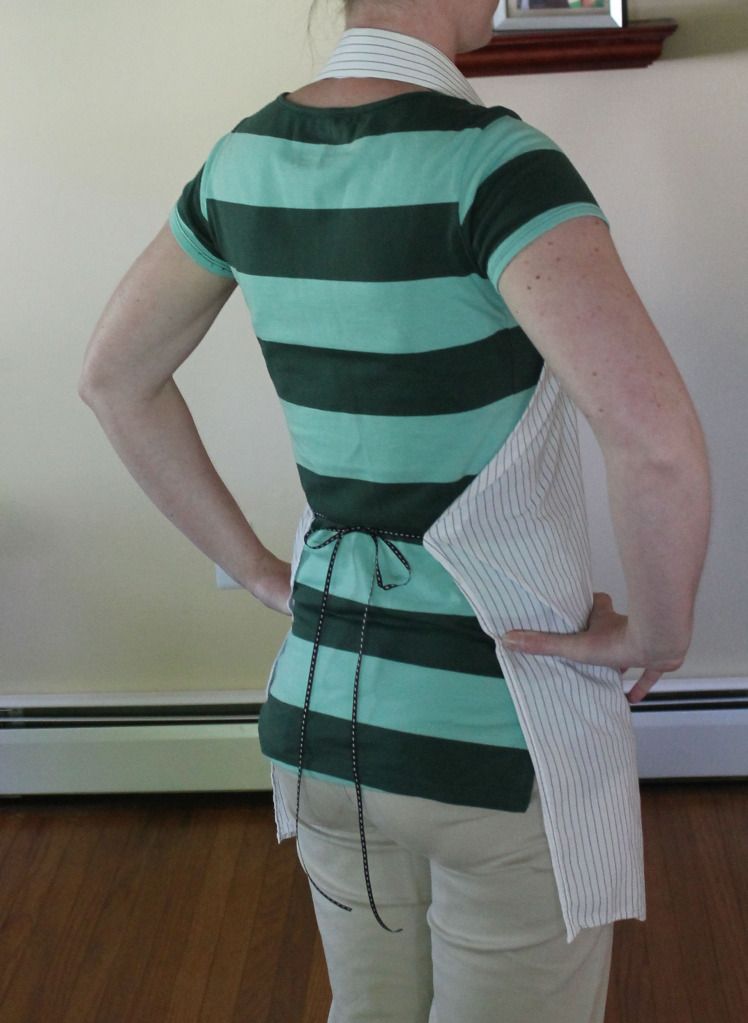 Source:
Gabriel's Good Things
Related posts: