Yes, I'm posting yet another recipe featuring quinoa. I can't help it. This stuff is awesome! This may look more like a side dish, but it can actually stand on its own as a main dish.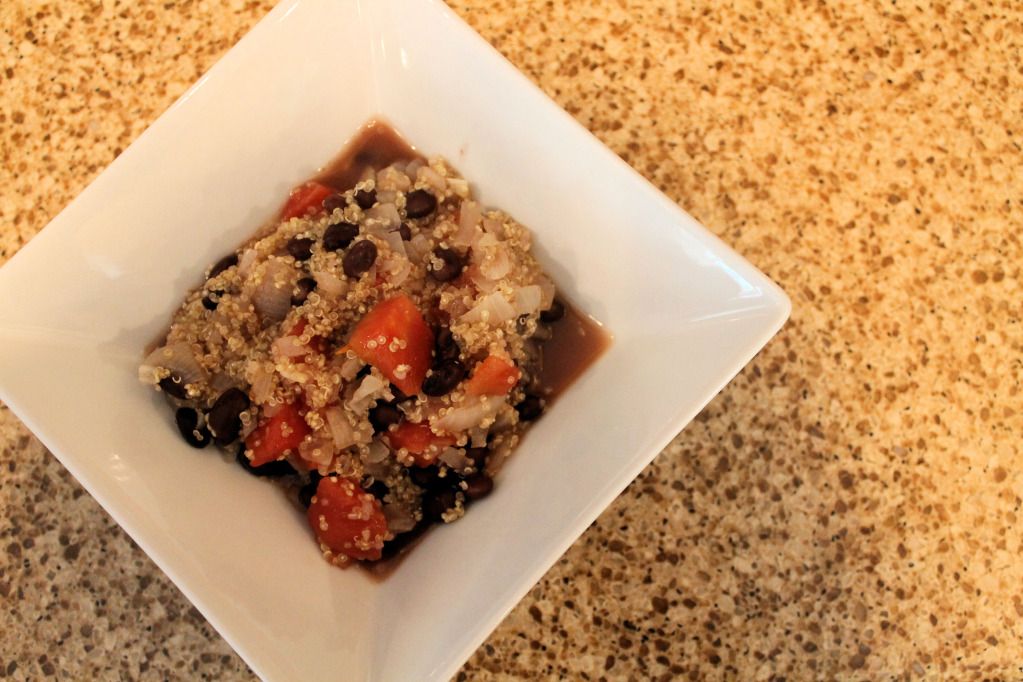 Ingredients
1 teaspoon vegetable oil
1 onion, chopped
3 cloves garlic, peeled and chopped
3/4 cup uncooked quinoa
1 1/2 cups vegetable broth
1 teaspoon ground cumin
1/4 teaspoon cayenne pepper
salt and pepper to taste
1 cup frozen corn kernels
2 (15 ounce) cans black beans, rinsed and drained (I only used one can and it was plenty)
1 (15 ounce) can tomatoes, drained (These weren't in the original recipe, I added them after reading many of the comments from others)
1/2 cup chopped fresh cilantro
Directions
Heat the oil in a medium saucepan over medium heat. Stir in the onion and garlic, and saute until lightly browned.
Mix quinoa into the saucepan and cover with vegetable broth. Season with cumin, cayenne pepper, salt, and pepper. Bring the mixture to a boil. Cover, reduce heat, and simmer 20 minutes,
Stir frozen corn into the saucepan, and continue to simmer about 5 minutes until heated through. Mix in the black beans, tomatoes and cilantro.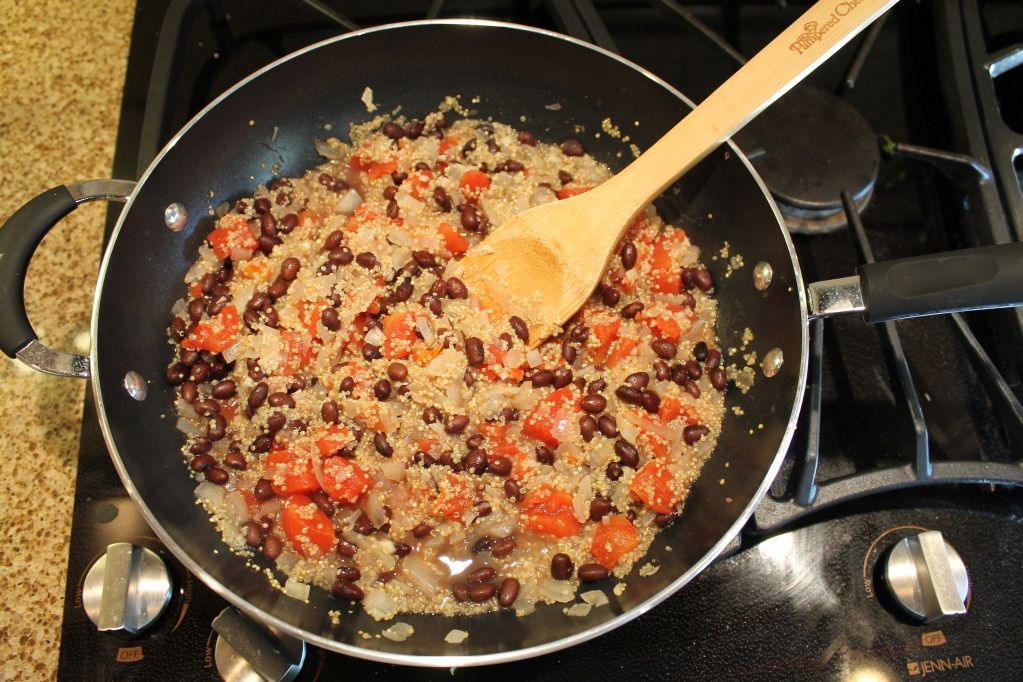 Yum! This dish packs a lot of flavor and it kept me coming back for more. Everyone in the family loved this one, so it will definitely be added to the rotation!
Source:
All Recipes
Related posts: