Are you as skeptical about this one as I was? Apparently, you can cover scratches and dings on wood furniture by rubbing them with a walnut. The pictures on the pin were very convincing, so I had to try it.
Materials:
walnut
wood furniture with a ding/scratch
Directions:
Rub the walnut on the damaged area of the wood. You should see the area begin to darken. That's seriously all you need to do.
Here is my furniture before: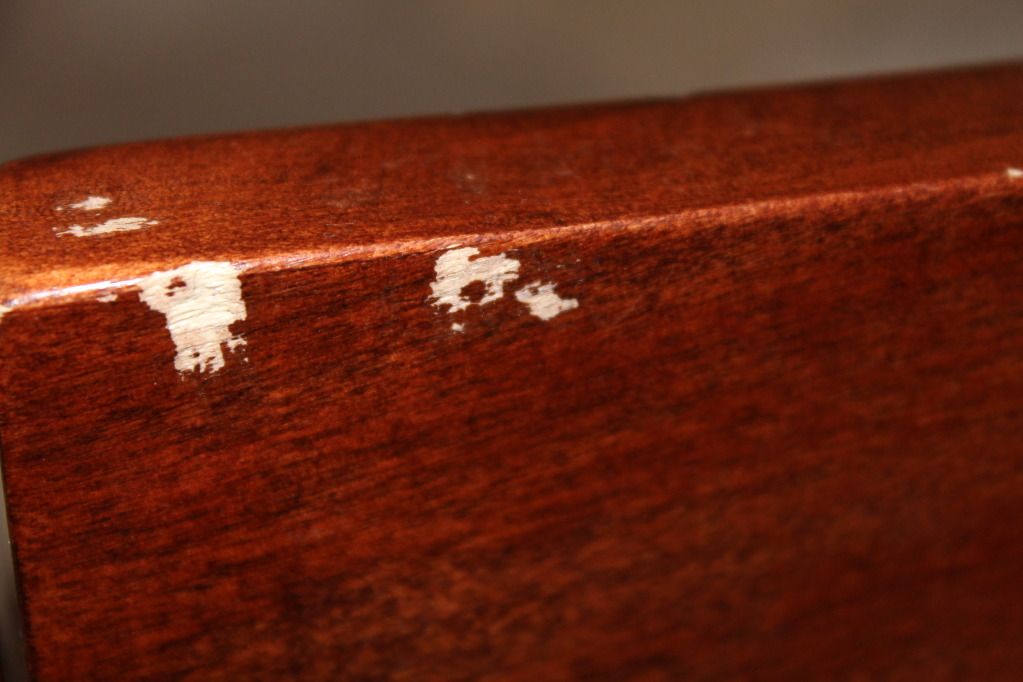 Here is my furniture after: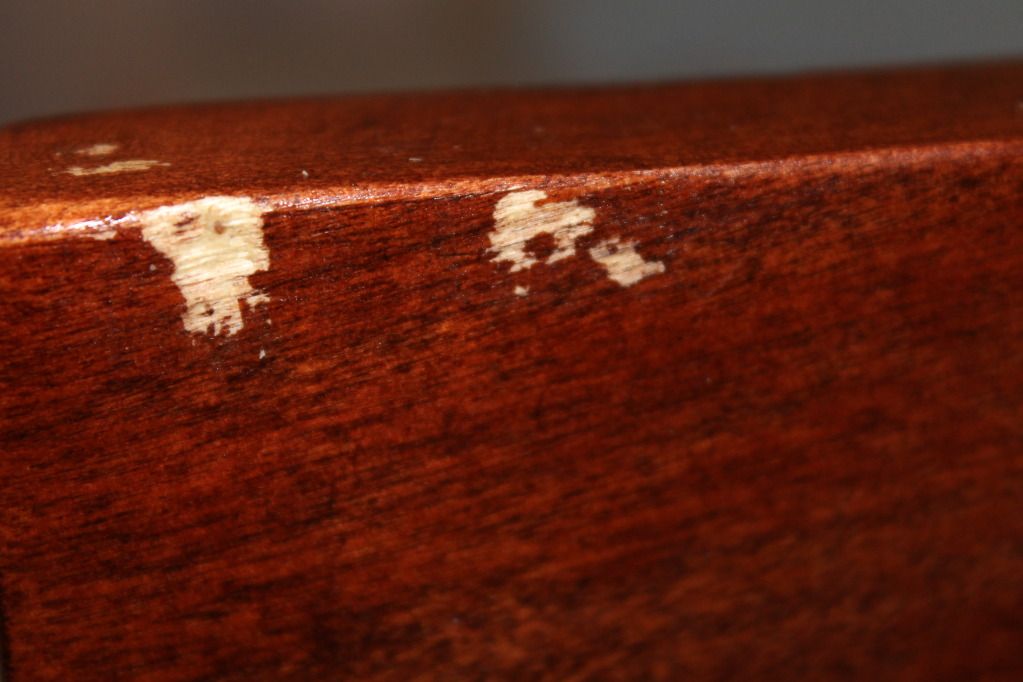 As you can see, I couldn't get this to work for me. I'm not sure that it works on dark wood. The pictures on the pin feature much lighter wood. Unfortunately, I don't have much light wood in my house so I couldn't try it on anything else. Oh well! Has anyone else tried this one yet?
Source:
Apartment Therapy
Related posts: