Buffalo sauce is definitely a weakness of mine. I absolutely love it! I have a ridiculous number of recipes pinned involving buffalo chicken, so I was surprised when I realized this is only my second post that featured it. Don't worry, I still have about 300 days to feature the many others!
For now, let's focus on the deliciousness that is the Buffalo Chicken Grilled Cheese.
Ingredients:
1/4 cup cooked shredded chicken, warm
1 tablespoon buffalo sauce
1/2 tablespoon mayo (optional)
1 tablespoon carrot, grated
1 tablespoon celery, sliced
1 tablespoon green or red onion, sliced or diced
1 tablespoon blue cheese, room temperature, crumbled
1/4 cup cheddar cheese, room temperature, grated
1 tablespoon butter
Directions:
Mix the chicken, hot sauce, mayo, carrot, celery and onion in a small bowl. I'll be honest…I left most of this stuff out. I just used chicken and buffalo sauce and it was perfect.
Butter the outside of each slice of bread, sprinkle half of the cheeses on the inside of one slice of bread, top with the buffalo chicken salad, the remaining cheese and finally the other slice of bread.
Heat a non-stick pan over medium heat.
Add the sandwich and grill until golden brown and the cheese has melted, about 2-4 minutes per side.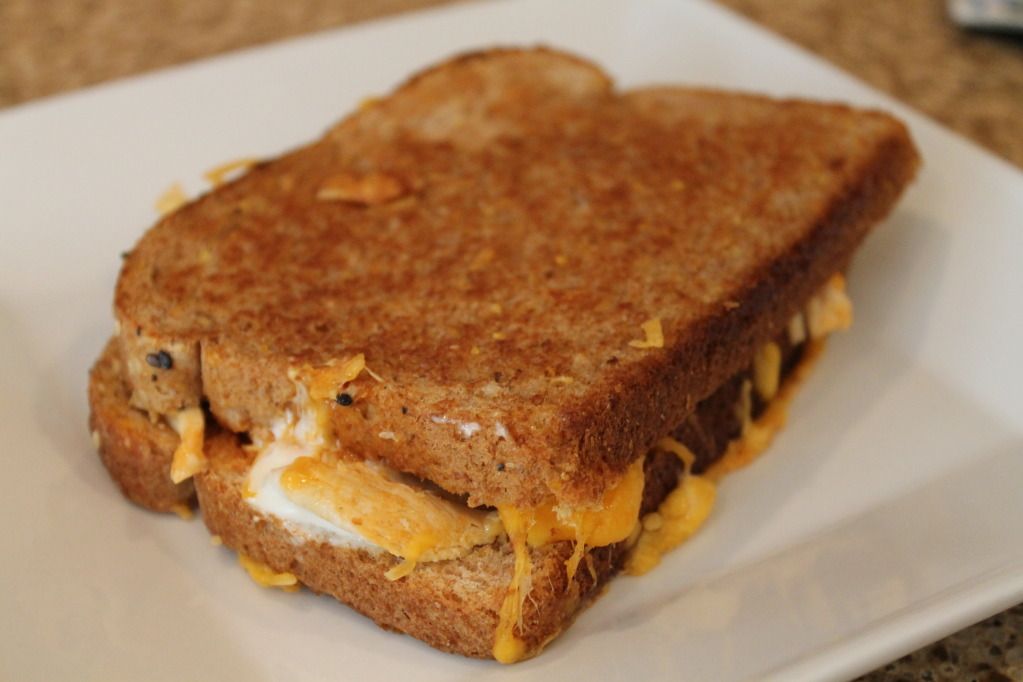 You really can't go wrong combining buffalo chicken and grilled cheese. This is a winner!
Source:
Closet Cooking
Related posts: