I usually take my coffee black, but every once in a while I like to use creamer. If you don't catch it on sale, creamer can be expensive. I was excited to try this recipe, especially since it looked so easy to make.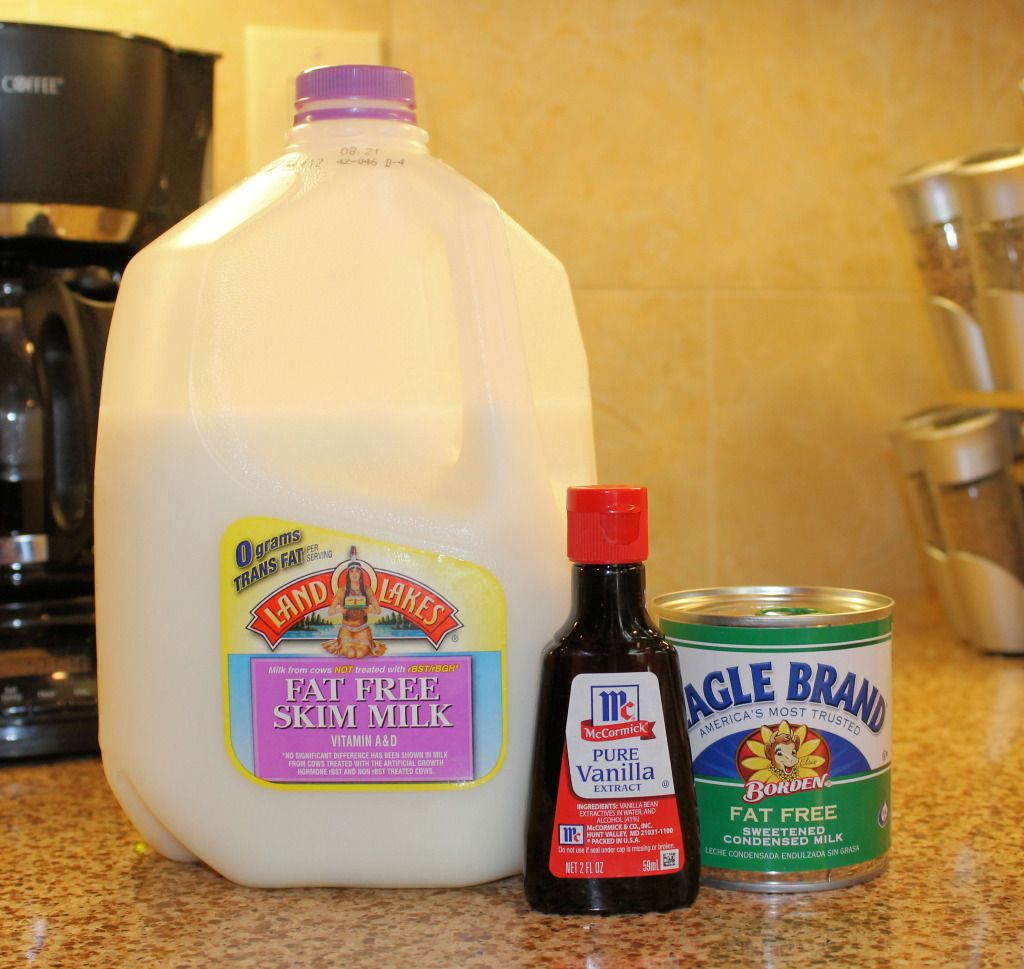 Ingredients:
– 14oz sweetened condensed milk (I used fat free because I always go for the fat free creamer)
– 14oz milk (whole, lowfat, or skim – I used skim)
– 2 teaspoons vanilla extract OR Vanilla Coffee Syrup for a stronger flavor
– mason jar (I used an empty creamer bottle)
Instructions:
Pour all of the ingredients into your mason jar or bottle.  Screw the lid on tightly, and shake vigorously for a few minutes until well combined.
I thought this was okay. It was a little too sweet for me I think. If you are someone that enjoys a sweet creamer or if you use sugar in your coffee, you will probably really like this. Since this is made using milk, it will expire when your milk does so make sure you mark the expiration date on your bottle when you make it. Because I don't use creamer all the time, this was another drawback for me. I'll never use it all before it goes bad. So much for being a money saver! The coffee looks delicious though doesn't it?!
Source:
Mrs. Happy Homemaker
Related posts: