Did you know that white tiles make great dry-erase boards? Even if I had known that before seeing this pin, I still wouldn't have thought of this awesome idea. You can use the counter-top edge pieces to make the perfect dry erase table sign.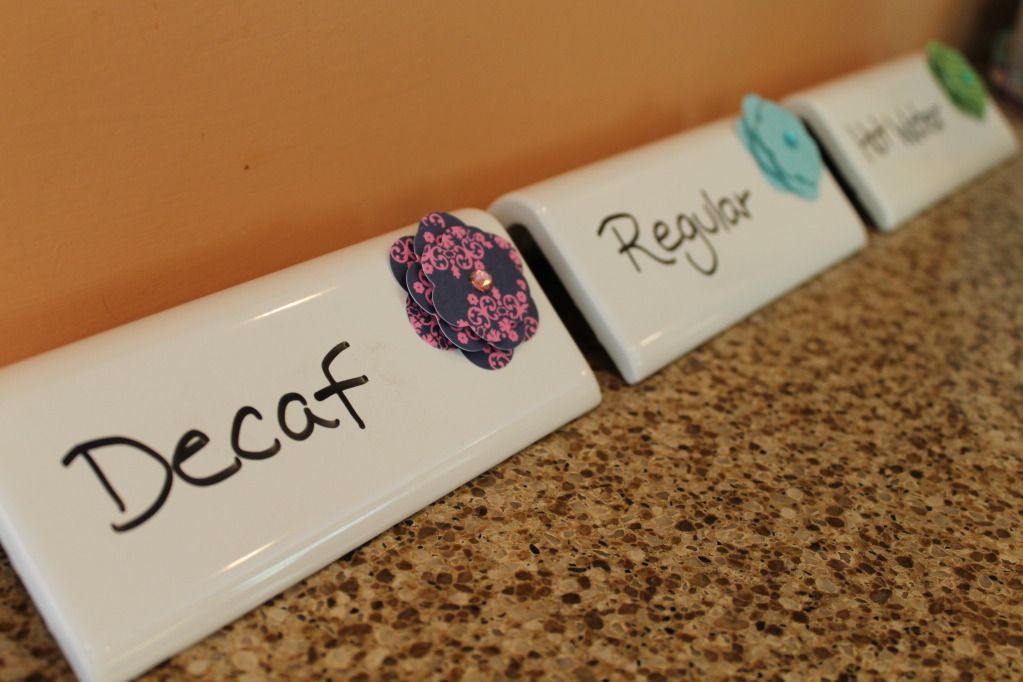 Materials:
– counter-top edge tiles (you can find these right by the square tiles)
– stickers or other embellishments
– dry erase marker
In the original pin, she uses really cute vinyl cutouts to decorate her tiles. I'm not lucky enough to have one of those fancy cutters, but I did find some cute stickers to use instead. You can really use anything to decorate them. You can also switch them out depending on the type of event you are having.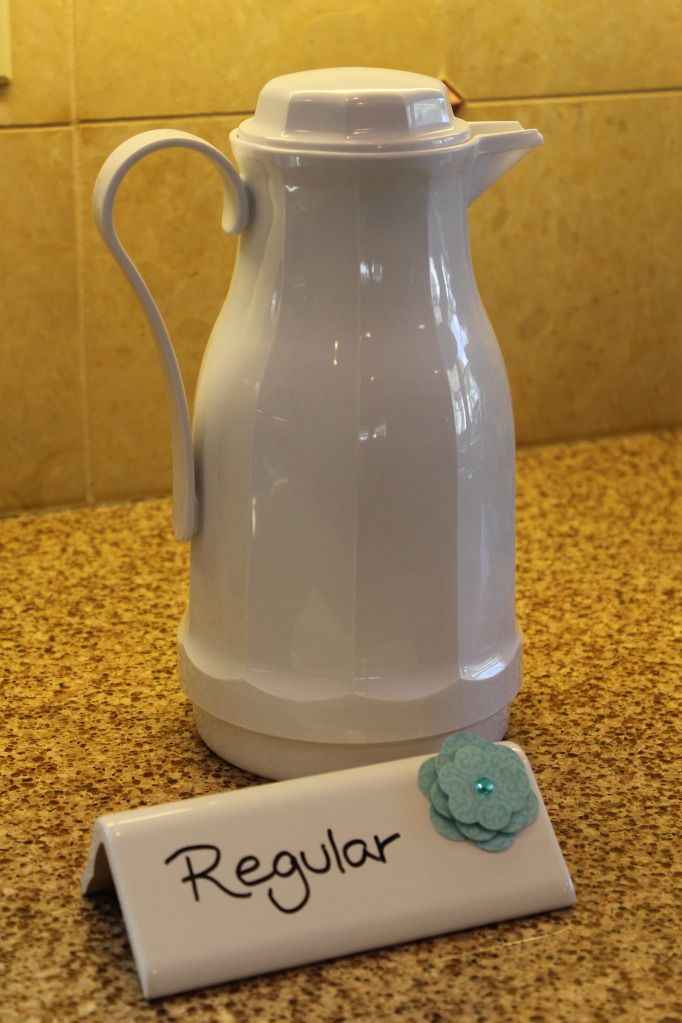 I love these! I think anyone who entertains should have them. They are so inexpensive that there's really no reason not to!
Update: I just keep getting more uses out of these! I switched out the stickers to go with my son's construction themed birthday party.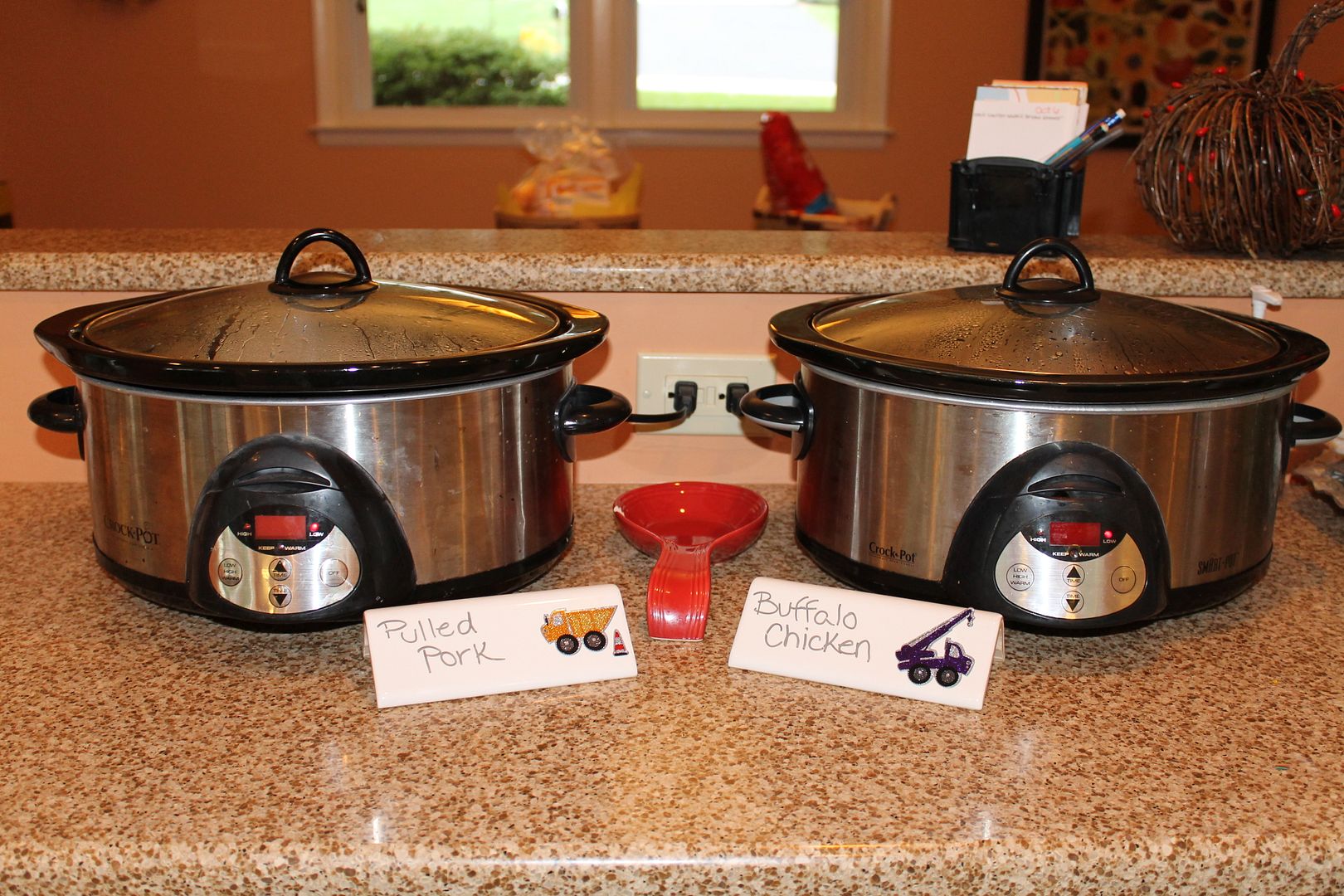 Source:
Madigan Made
Related posts: