This gem is all over Pinterest. In case you haven't seen it yet, it's a simple way to label your cords using bread tags. I don't know about you, but tangled and unorganized cords is one of my pet peeves. They need to be neatly tucked away or they will drive me crazy!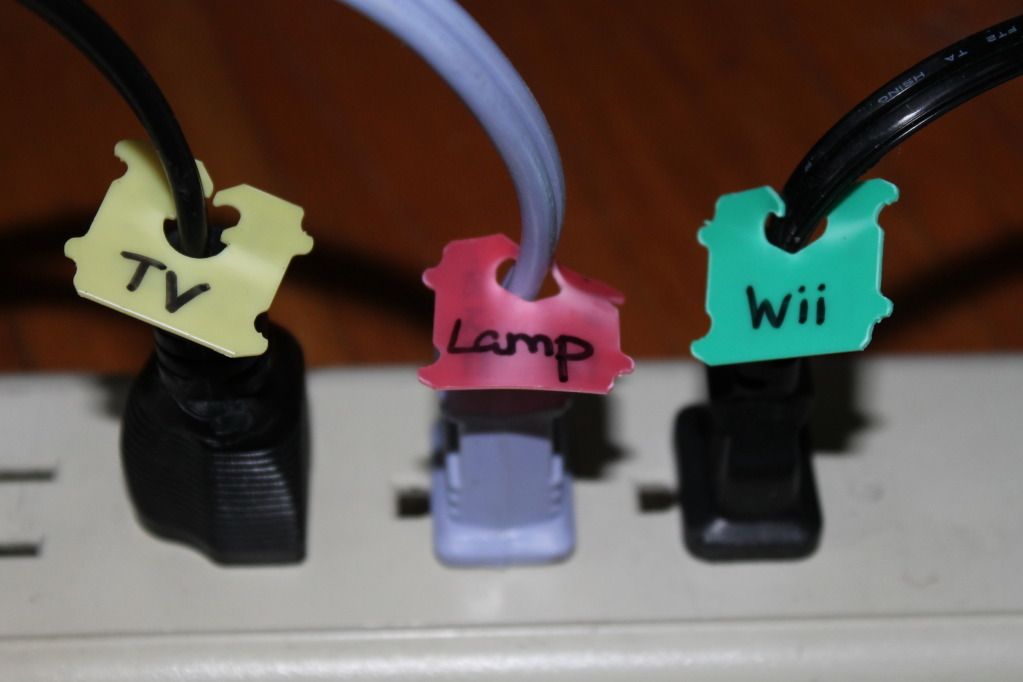 These little tags are great. Now I don't have to worry about accidentally unplugging the lamp while I'm trying to grab my laptop charger.
I'll be saving these bread tags for a while until I have enough to label all my cords around the house!
Source:
Apartment Therapy
Related posts: