I am in love with sweet potato fries. When I have the time, I love to bake my own. I have been on a quest to find the perfect sweet potato fry dip for quite a while. Several of our favorite restaurants have amazing sweet potato fries and dips (I'm looking at you, Iron Hill), but I haven't found a winning recipe of my own yet. I was intrigued by the idea of using yogurt in a dip, so I decided to give this one a try.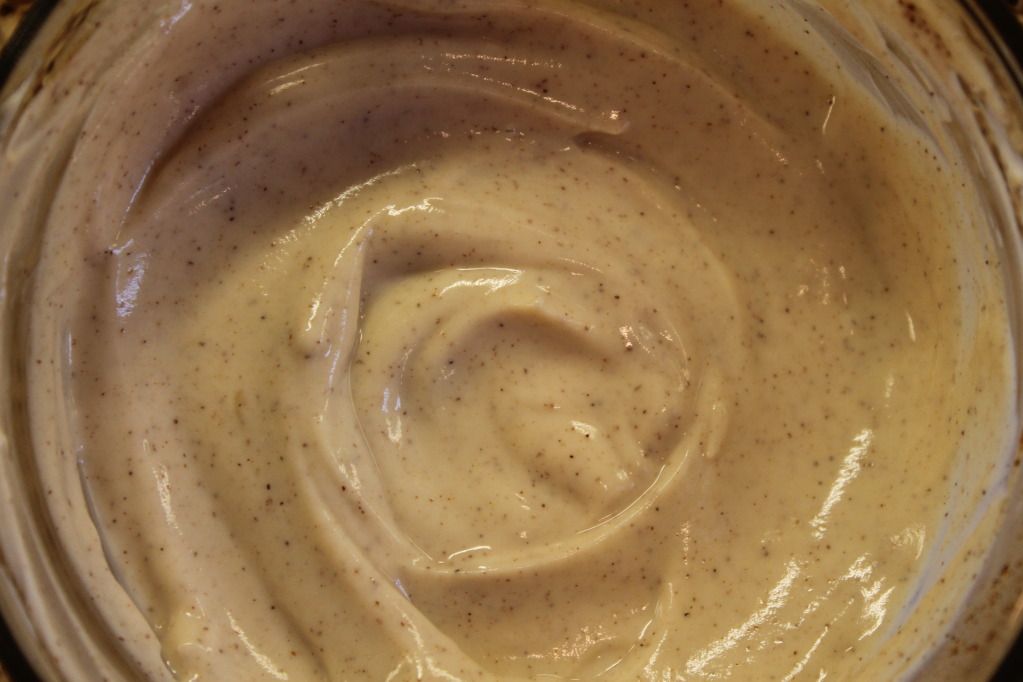 Ingredients:
1/2 cup plain Greek or regular yogurt ( I used Chobani plain)
1 tsp cinnamon
1 tsp vanilla
Sweetener to taste (I used honey and I would definitely recommend it!)
Mix all ingredients and serve with your favorite sweet potato fries. As I mentioned, I love baking my own when I have time, but today was not one of those days. Luckily, Ore-Ide makes a delicious sweet potato fry.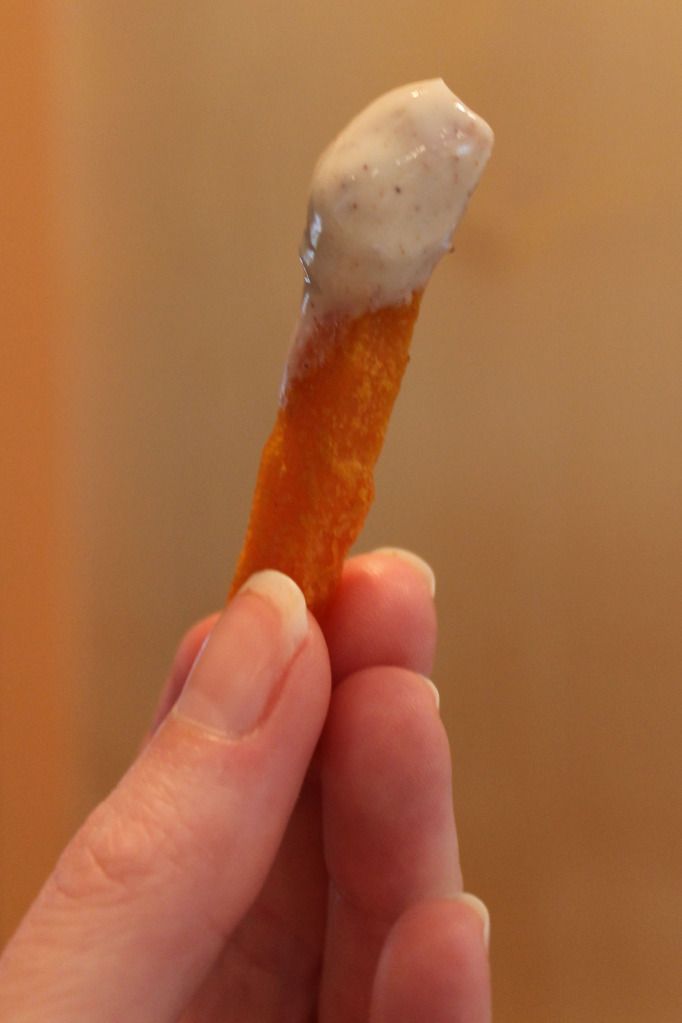 YUM! I usually go for the sweet potato dips with a little kick to them, but I was truly surprised by how good this was. I will definitely be making it again!
Source:
Food Doodles – There is also a recipe for sweet potato fries if you are making your own!
Related posts: