Those of you that know me, know that I love my Crock Pot! Were it not for the Crock Pot, there would be many nights without dinner around here. My husband is very thankful for this wonderful invention. I've never come across a recipe quite like this one before, so I was very excited to try it.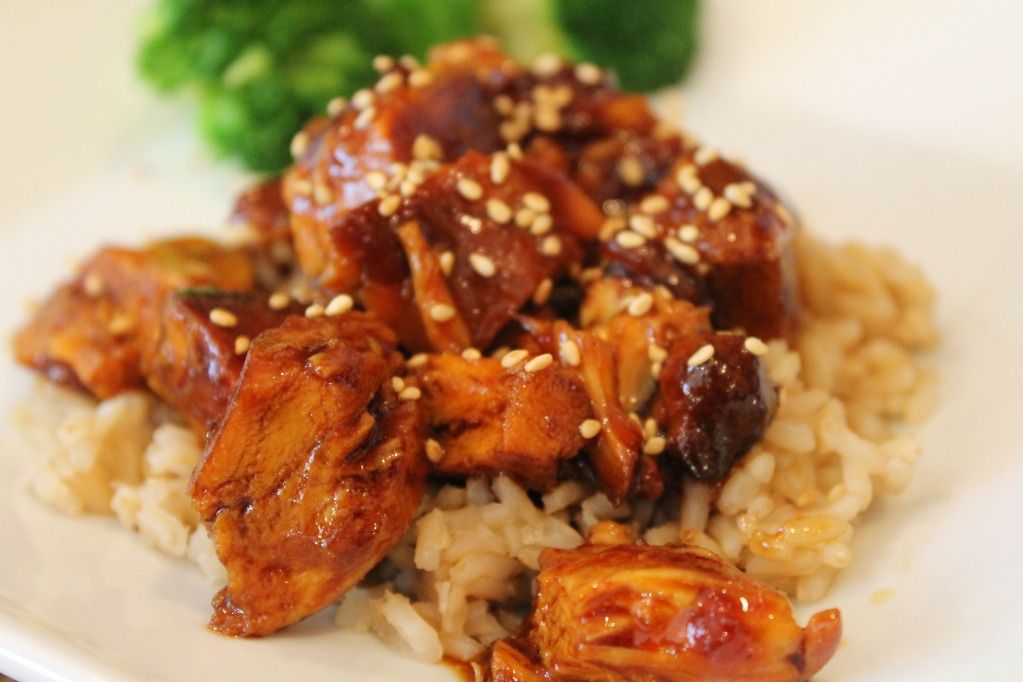 Ingredients:
2.5 pound boneless, skinless chicken breasts (thighs would be fine too)
Salt and pepper
1 cup honey
1/2 cup soy sauce
4 tablespoons diced onion
4 tablespoons ketchup
2 tablespoon canola oil
2 clove garlic, minced
1/2 teaspoon red pepper flakes (optional – I skipped these)
4 teaspoons cornstarch dissolved in 6 tablespoons water
Sesame seeds
Directions:
1. Season both sides of chicken lightly with salt and pepper, put into Crock Pot.
2. In a small bowl, combine honey, soy sauce, onion, ketchup, oil, garlic and pepper flakes. Pour over chicken.
3. Cook on low for 3-4 hours or on high 1 1/2 – 2 1/2 hours, or just until chicken is cooked through.
4. Remove chicken from Crock Pot, leave sauce. Dissolve 4 teaspoons of cornstarch in 6 tablespoons of water and pour into Crock Pot. Stir to combine with sauce.
5. Replace lid and cook sauce on high for ten more minutes or until slightly thickened. Cut chicken into bite size pieces, then return to pot and toss with sauce before serving.
6. Sprinkle with sesame seeds and serve over rice or noodles.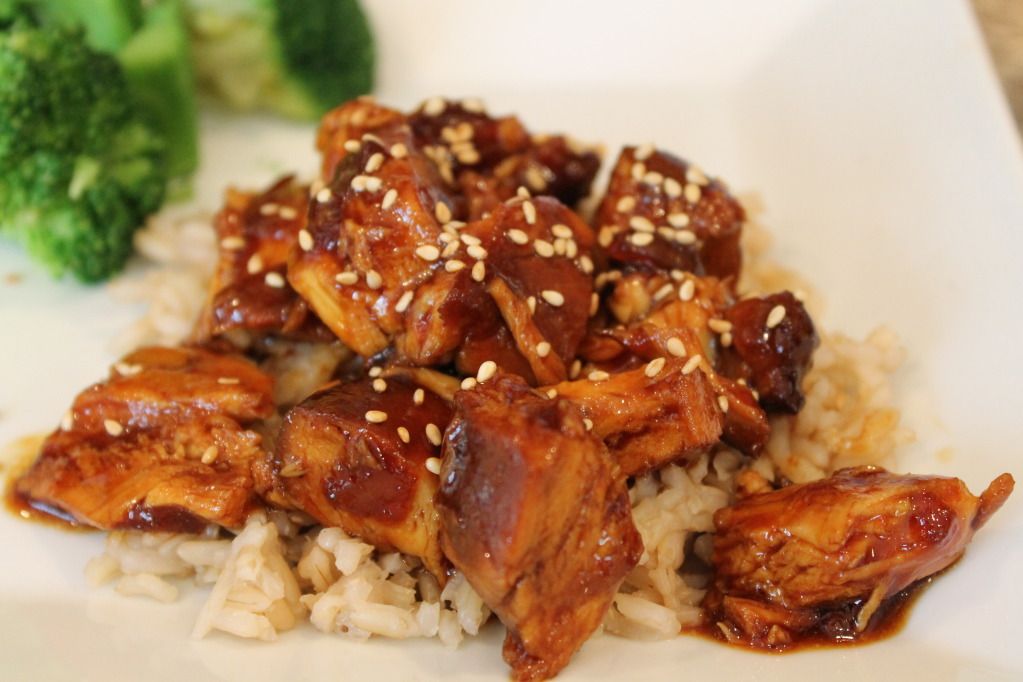 Yum, yum! This recipe is a keeper!
Source:
Chef in Training
Related posts: