I've said it once, but I'll say it again…I love an easy and delicious dinner recipe! I've made dinners similar to this in the Crock Pot before, but it works great as a casserole too.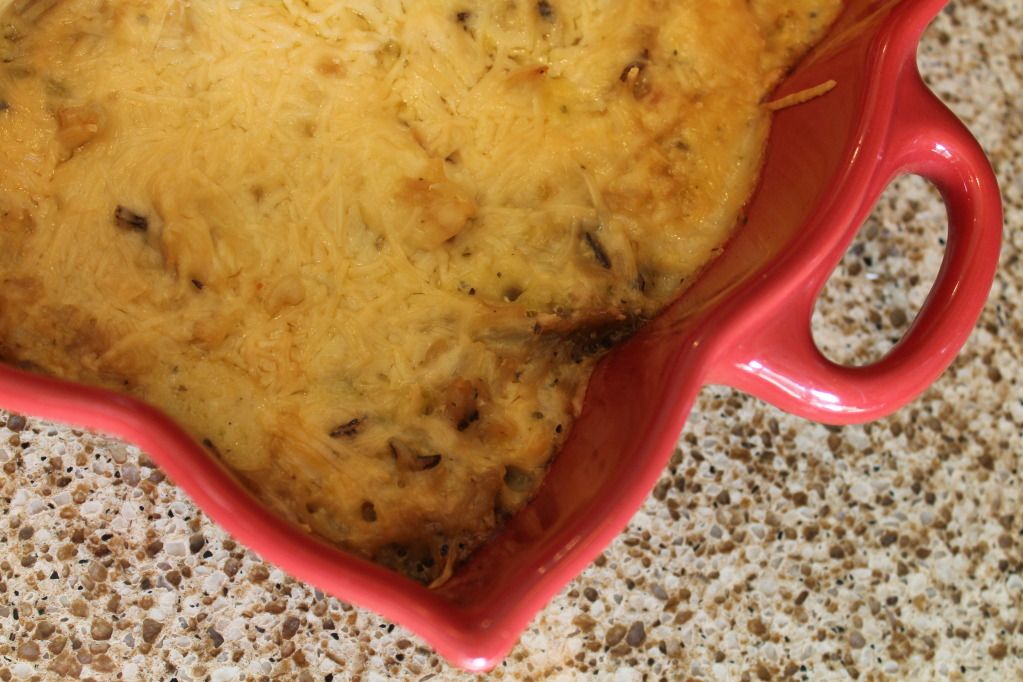 Ingredients:

6 ounce package long grain and wild rice mix
medium onion, chopped (1/2 cup)
1 stalk celery, chopped (1/2 cup)
2 tablespoons butter
10 1/2 – 10 3/4 ounce can condensed chicken and rice soup or cream of chicken soup
1/2 cup sour cream
1/3 cup dry white wine or chicken broth
2 tablespoons snipped fresh basil or 1/2 teaspoon dried basil, crushed
2 cups shredded cooked chicken or turkey
1/3 cup finely shredded Parmesan cheese (make sure you use fresh cheese)
Directions:
1. Prepare rice mix according to package directions.
2. Preheat oven to 350 degrees F.
3. In a large skillet, cook onion and celery in hot butter over medium heat until tender. Stir in soup, sour cream, wine, and basil. Stir in cooked rice and chicken.
4. Transfer mixture to an ungreased 2-quart baking dish. Sprinkle with cheese. Bake, uncovered, about 35 minutes or until heated through. Makes 4 servings.
My whole family gobbled this one up. Leftovers were amazing too, though they didn't last long!
Source:
Better Homes and Gardens
Related posts: