I'm sure you've seen pins for mug cakes around Pinterest, but have you seen mug cookies? Yes, a cookie cooked in the microwave in a mug! Just like the mug cakes, I was skeptical of this one too. Boy, was I in for a surprise!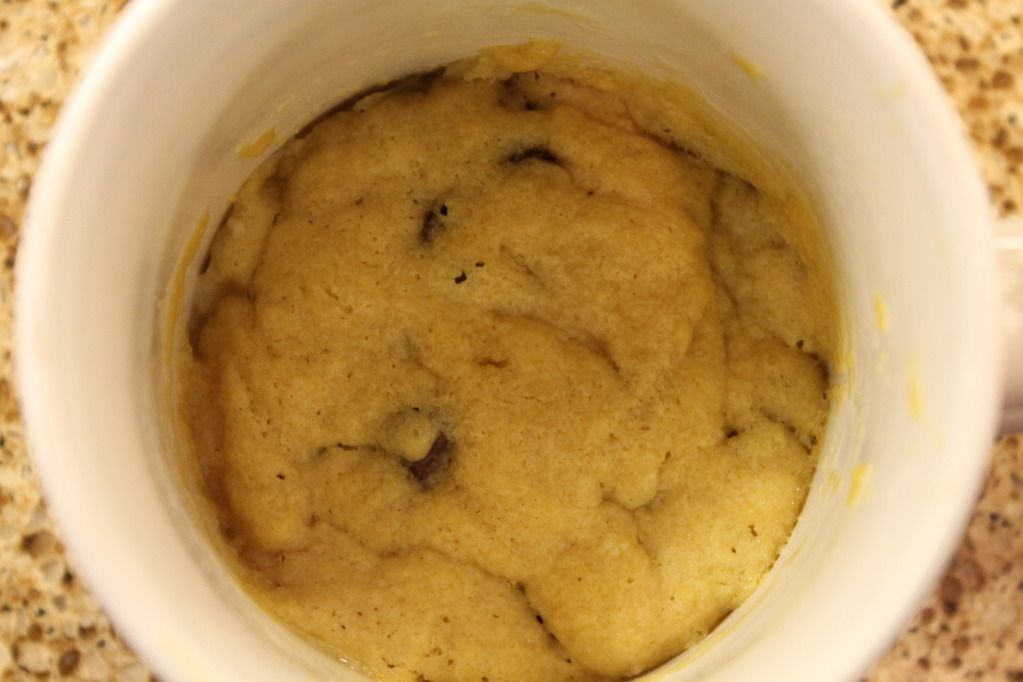 Ingredients:
1 Tablespoon Butter
1 Tablespoon Granulated White Sugar
1 Tablespoon of firmly packed Dark Brown Sugar
3 Drops of Vanilla Extract
Small Pinch of Kosher Salt
1 Egg Yolk (discard the egg white)
Scant 1/4 of All Purpose Flour (apparently this means a little less than 1/4 cup)
2 Tablespoons of Semi Sweet Chocolate Chips
Directions:
1. Start by melting your butter in the microwave.
2. Add sugars, vanilla and salt. Stir to combine.
3. Separate your egg and add the yolk only to your cup. Stir to combine.
4. Add flour, then stir again.
5. Add the chocolate chips, and give a final stir.
6. Cook in microwave 40-60 seconds, start checking for doneness at 40 seconds. Mine actually took about 70 seconds.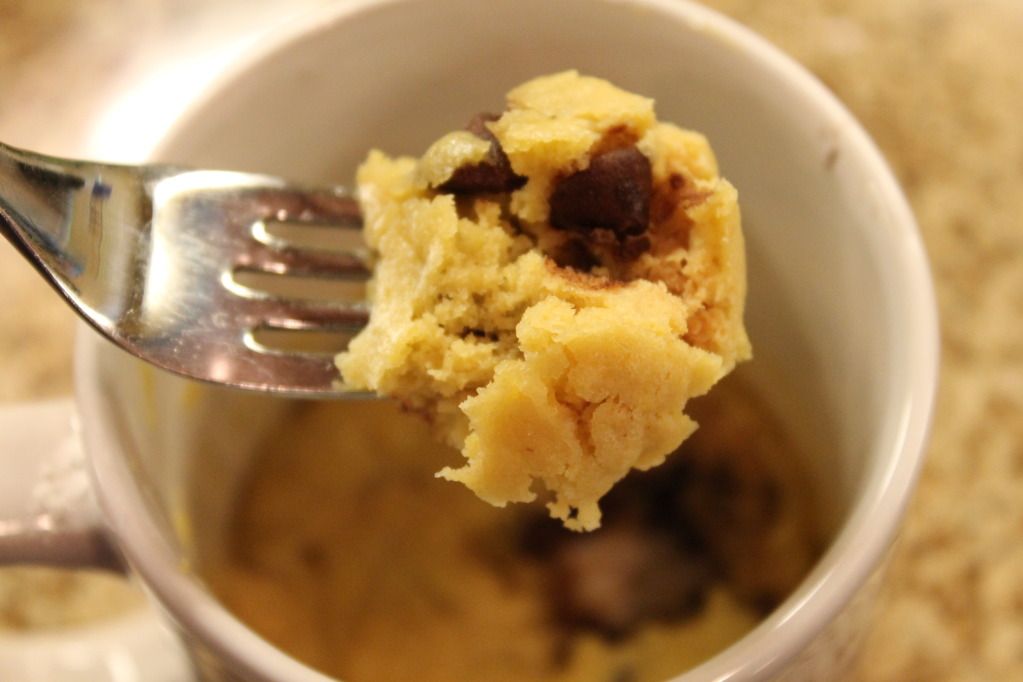 Oh snap! This was so good! This definitely beats any of the mug cakes I have tried so far.
Source:
No. 2 Pencil – She has peanut butter cookie and sugar cookie recipes too!
Related posts: