I have tried a few things like this before for the little man of the house. The tub crayons were a huge failure, so I was excited when I discovered tub paint that only involved two ingredients.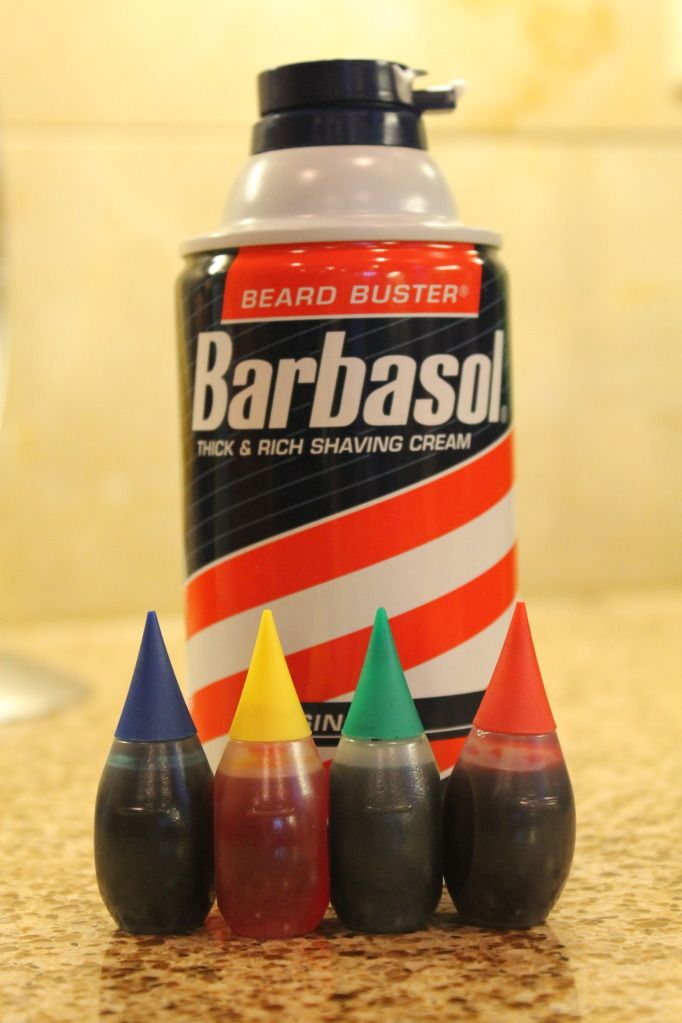 Materials:
shaving cream
food coloring
muffin tins
paint brush
Fill the desired number of tins with shaving cream. Add food coloring and mix well.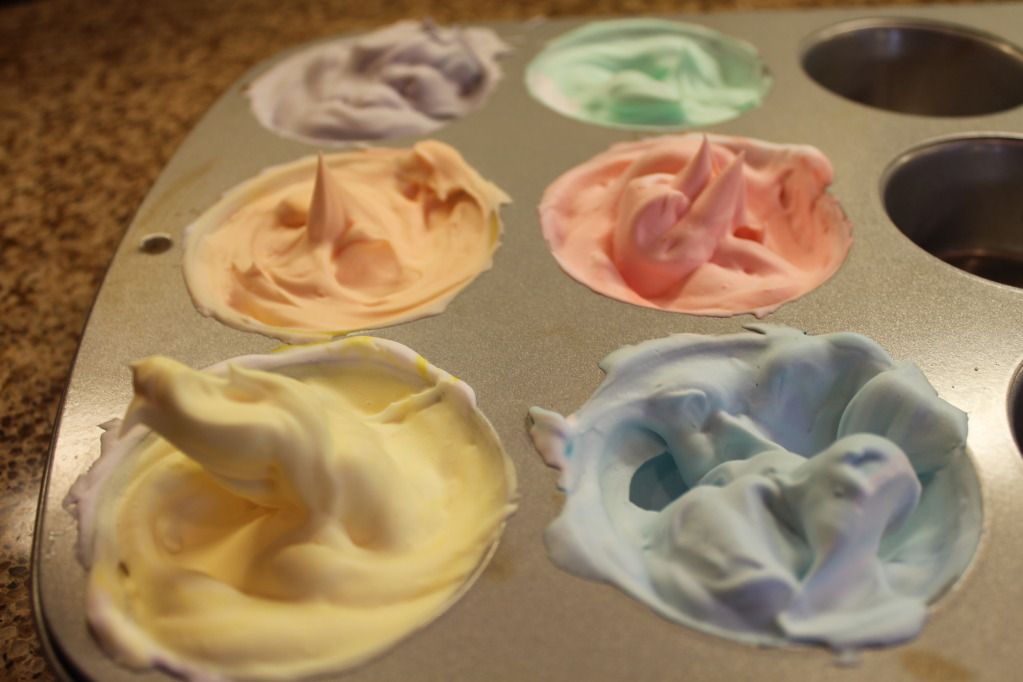 It doesn't get much easier than that!
The best part is that the little man loved it! He created quite the masterpiece in the tub and enjoyed painting himself too. The food coloring didn't stain the grout either. I was a little worried about that. That's why the colors look a little more pastel because I didn't want to add too much food coloring.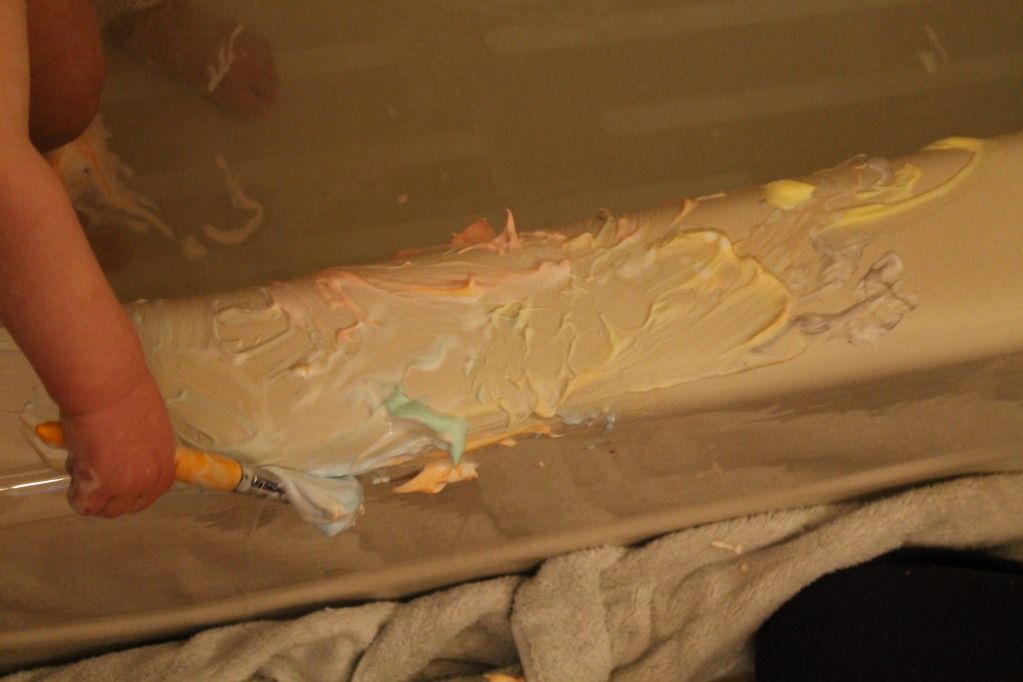 I will definitely be busting this one out again.
Source:
Having Fun at Home
Related posts: