Ah yes, another challenge! As you could probably tell from the ridiculous number of Mexican recipes I have pinned and tried, I love Mexican food. You can thank my mom for that. She will put Taco Bell hot sauce on anything. She'll actually drink it right from the bottle if you let her.
When I saw this pin for the best chicken enchiladas, I knew I couldn't ignore it.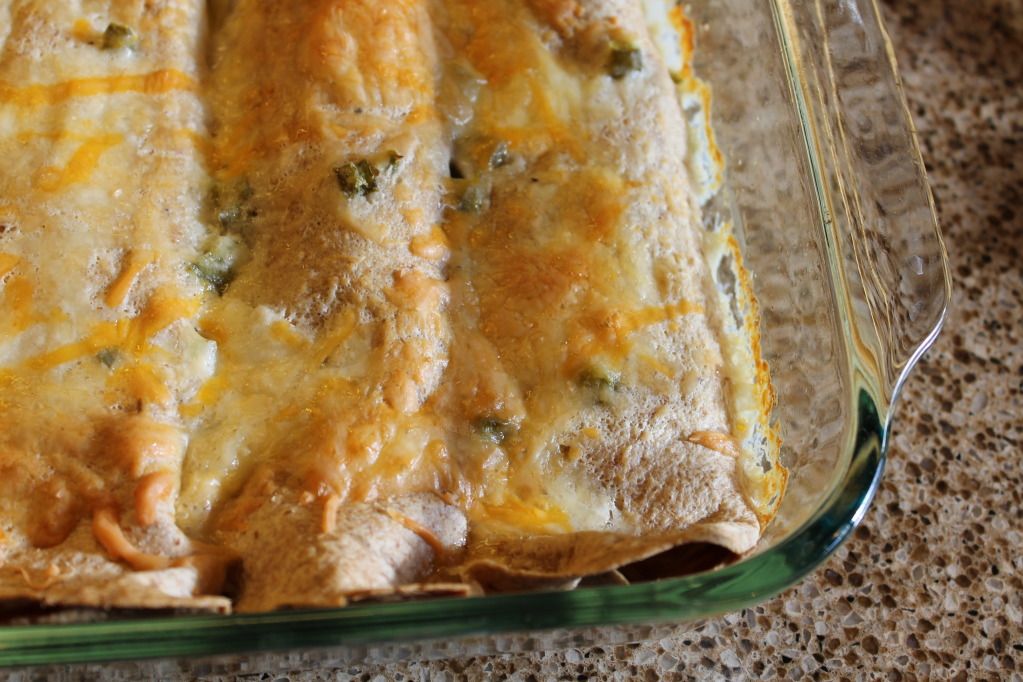 Ingredients:
10 soft taco shells
2 cups cooked, shredded chicken
2 cups shredded Monterey Jack cheese
3 Tbsp. butter
2 Tbsp. Corn Starch
2 cups chicken broth
1 Clove of Minced Garlic
1/2 Teaspoon of Salt and Pepper
1 cup sour cream
1 teaspoon Onion Powder
1 teaspoon Garlic Powder
1 teaspoon Cumin
1 Teaspoon of lime juice
1 Finely Chopped Jalapeno Seeded
Directions:
1. Preheat oven to 350 degrees.  Grease a 9×13 pan.
2. In a medium size bowl mix chicken, 1 cup of cheese, and garlic. Roll the mixture into tortillas and place into pan.
3. In a sauce pan, melt the butter and stir in corn starch and cook for one minute.
4. Add broth and whisk until smooth. Keep over heat until it bubbles and becomes thick.
5. Stir in sour cream, chopped Jalapenos, cumin, onion powder, garlic powder, lime, salt and pepper. Do not let it boil.
6. Pour mixture over enchiladas and top with the last cup of cheese.
7. Bake for 25 minutes. You will want to make sure the cheese has browned.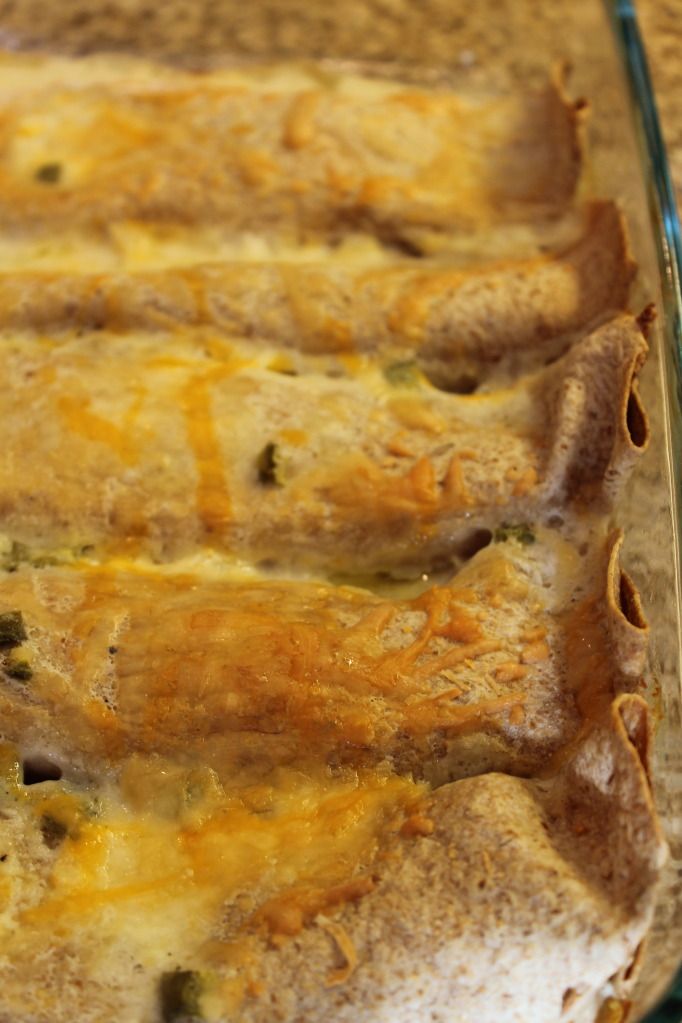 I have made a few different enchilada recipes before, and this is definitely one of my favorites. The sauce takes a little work, but it's worth it! I will definitely be making these again.
Source:
Budget Savvy Diva
Related posts: