How fun are these?! Call me crazy, but I actually do enjoy meatloaf. I have made meatloaf using muffin tins before because they are the perfect size for the little man of the house. I just never thought of frosting them with mashed potatoes. Leave it to Pinterest to plant that seed!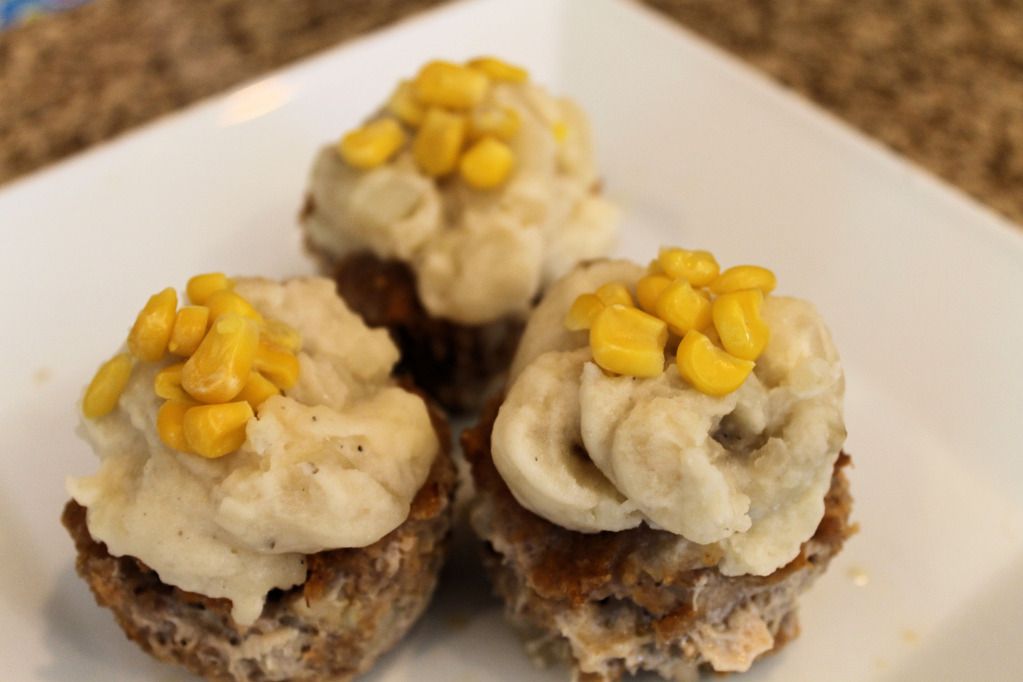 Ingredients:
1 lb ground turkey
1 cup grated zucchini, all moisture squeezed dry with paper towel
2 tbsp onion, minced
1/2 cup seasoned breadcrumbs
1/4 cup ketchup
1 egg
1 tsp kosher salt
Directions:
Preheat oven to 350°.
In a large bowl, mix the turkey, zucchini, onion, breadcrumbs, ketchup, egg, and salt.
Place meatloaf mixture into muffin tins filling them to the top, making sure they are flat at the top. Apparently the foil wrappers work really well for these. I used paper ones and they were peeling off as soon as I took them out of the oven.
Bake uncovered for 18-20 minutes or until cooked through.
Pipe mashed potatoes on top. I was able to snip a hole in a plastic bag and use that to apply the "frosting." I put a few corn kernels on top too just to be extra fancy. 🙂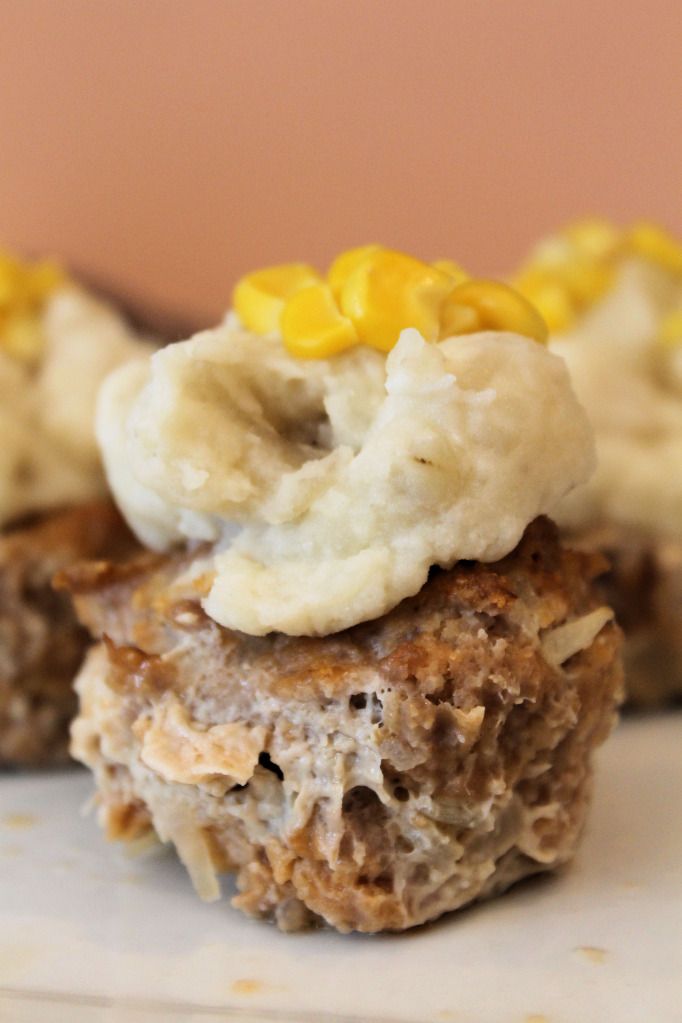 If you are looking for a good mashed potato recipe, check out Day 69 – Crock Pot Mashed Potatoes. Yum!
Source:
Skinny Taste
Related posts: