I love foaming hand soap, but I don't love how much more expensive it is than regular soap. I think what you are really paying for is the pump because it's more complicated than a regular pump. When I learned how easy it is to make foaming soap on my own, I was super excited!
Materials:
Liquid Hand Soap (Softsoap, Dial, antibacterial, etc)  *Don't use the thick and creamy soaps.  The clear-based soaps foam best!*
1 Empty Foaming Hand Soap Bottle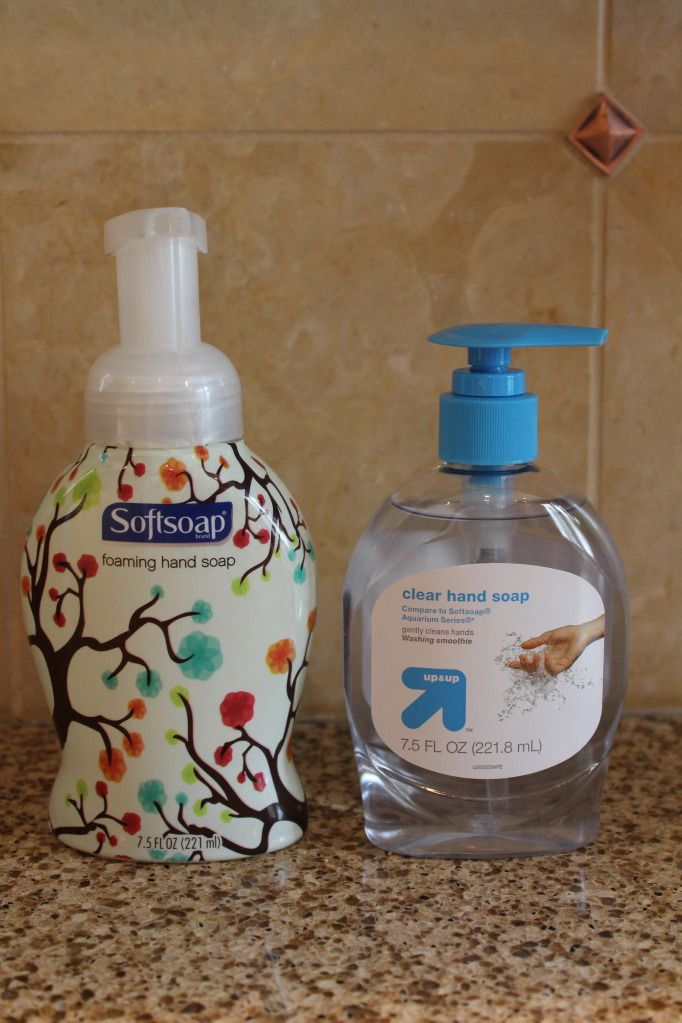 Directions:
Fill the empty foaming soap bottle with approximately 1 inch of your liquid hand soap.
Slowly fill the rest of the bottle with tap water.
Put lid back on, and gently tip upside down and side to side to mix. Don't shake. It will get too sudsy.
I'm not a germaphob, so watering down soap doesn't freak me out. I tried to do a little internet research to find out if watering down soap really made it ineffective. Unfortunately, I wasn't able to find much. You can decide for yourself whether or not you want to give it a try. I know this is how I'll be getting my foaming soap from now on!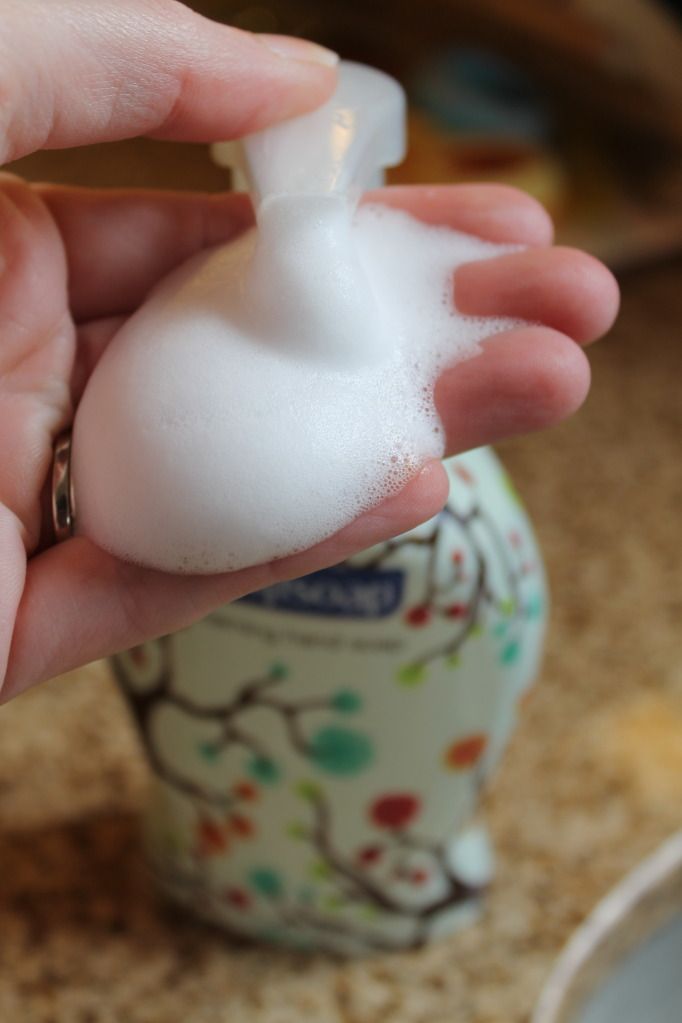 Source:
The Frugal Girls
Related posts: