I originally pinned these mozzarella sticks because the original pinner wrote, "Mozzarella Sticks (Egg Roll Wrappers + String Cheese) Bake instead of fry." I assumed that the recipe was going to explain how to bake them. Apparently, the pinner was just commenting on how she planned to bake these instead of fry them. I decided that I would go the baked route as well. The only reason I pinned them anyway was because I thought they would be a healthier mozzarella stick, so I wasn't about to fry them! I have included directions for both cooking methods so you can decide which you would prefer.
Ingredients:
12 pieces string cheese
12 egg roll wrappers
Oil for deep-fat frying (if frying)
Marinara or spaghetti sauce
Directions:
1. Place a piece of string cheese near the bottom corner of one egg roll wrapper. Fold bottom corner over cheese.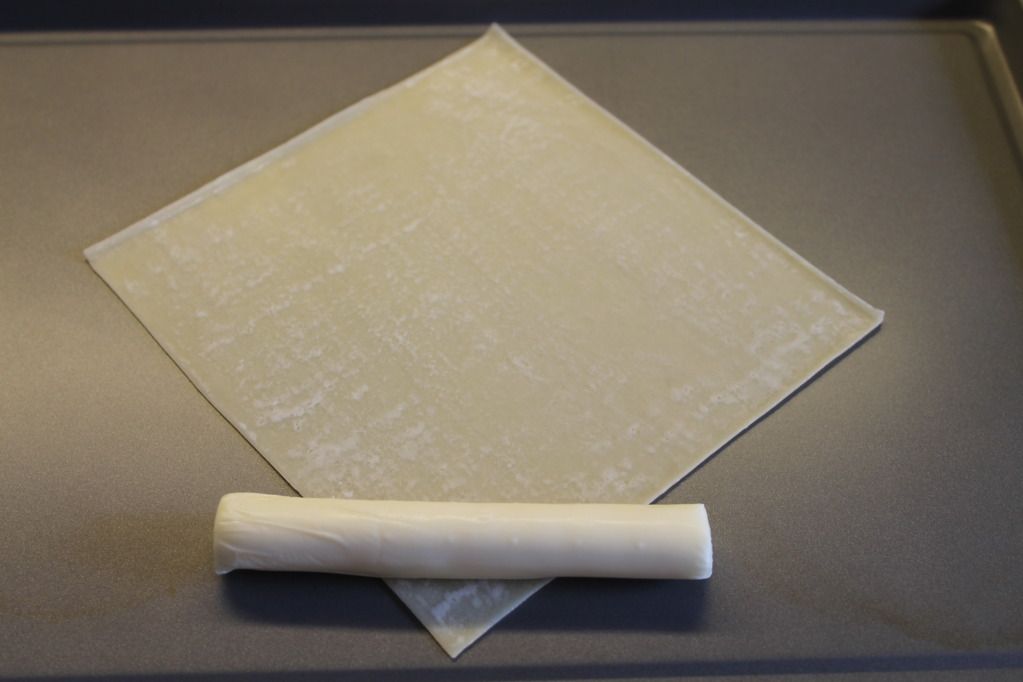 2. Roll up halfway; fold sides toward center over cheese. Moisten remaining corner with water; roll up tightly to seal. Repeat with remaining wrappers and cheese.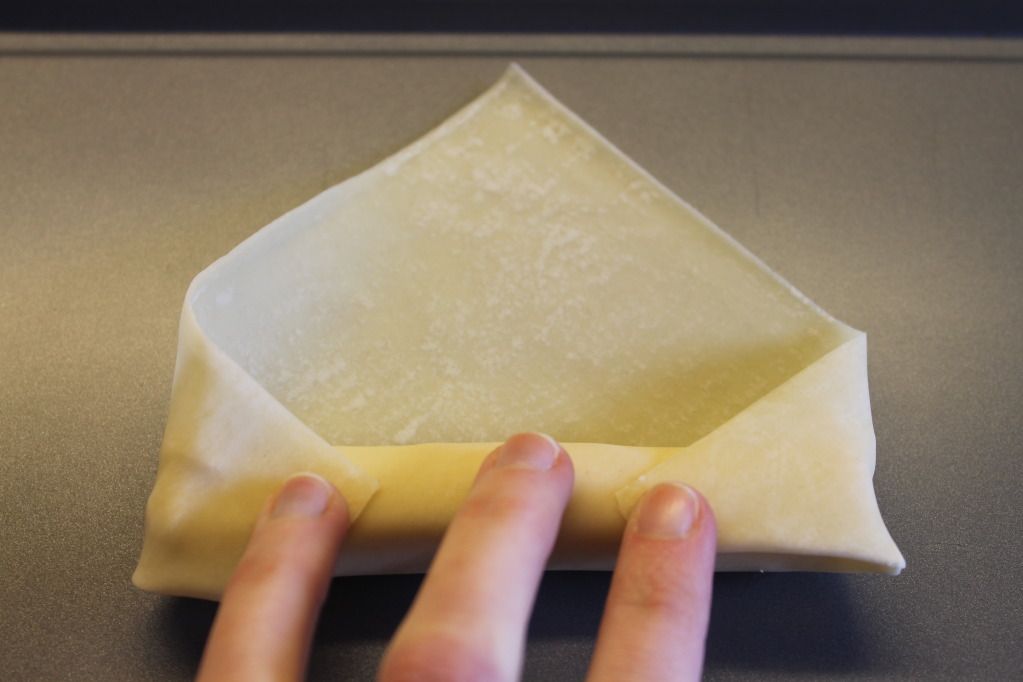 To Fry:
1. In an electric skillet, heat 1/2 in. of oil to 375°.
2. Fry sticks, a few at a time, for 30-60 seconds on each side or until golden brown. Drain on paper towels.
To Bake:
1. Preheat oven to 375°.
2. Spray baking sheet with non-stick cooking spray. Arrange mozzarella sticks with seam-side down on a baking sheet. Spray tops of mozzarella sticks with cooking spray.
3. Bake 10-15 minutes or until lightly browned.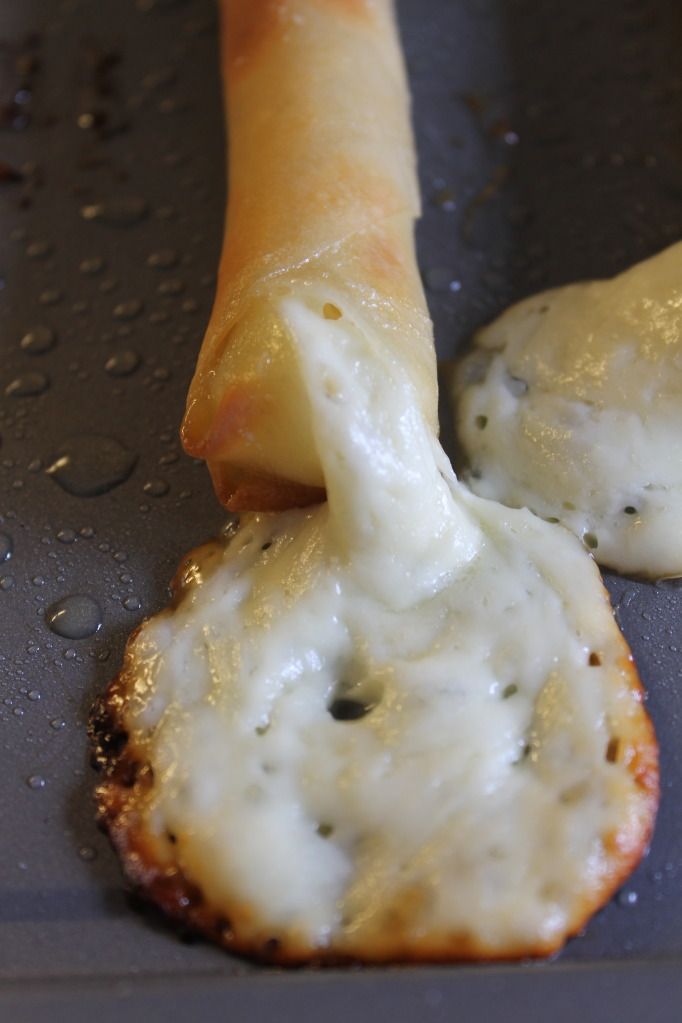 Mmmm…melted cheese! I couldn't help myself and ate one right out of the oven. The egg roll wrapper was slightly chewy and I wasn't a huge fan of the texture. My husband tried one a few minutes later and he loved it. Did I miss something? I tried another one. They seem to lose their chewiness after sitting and cooling for a few minutes, so try to have more patience than I did.
Source:
Taste of Home
Related posts: