You have probably seen these before. There have been several versions of these centerpieces all over Pinterest lately. Each one is a little bit different. Some use square vases, some use round. Some use cut flowers, some use potted ones. I was so excited to make one. They are super cute and so easy to make.
Materials:
vase
small juice glass
jelly beans (or glass beads)
peeps
flowers (I used fake ones because I knew I would want to make this year after year!)
Directions:
1. Place a small juice glass inside of your vase. If you are using a potted plant, you can just put the plant (still in the pot) into your vase.
2. Pour the jelly beans (or glass beads) into the vase around the glass.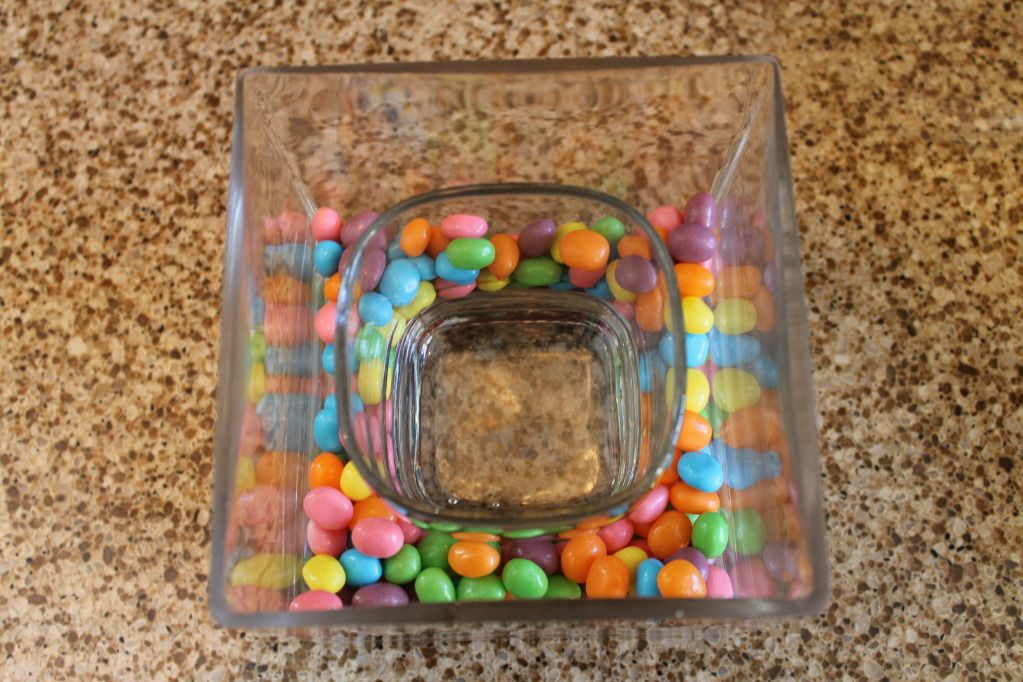 3. Place the peeps on top.
4. Arrange your flowers in the juice glass and fill with water if needed.
What do you think? Will you be making one too?
Source:
That's Country Living!
Related posts: