Spring has sprung and our little man loves watching the birds. I've never had a bird feeder before. All birds tend to do is poop on my car and make nests in my front door wreaths. Why would I want to attract more? Since the little man enjoys them, I decided to give this fun craft a try. I repinned this from a friend at work, Erica. She has two twin boys at home, so she's always pinning great craft ideas for them.
You will need:
pipe cleaners (or plain wire if your kids are older)
Cheerios
ribbon
Instructions:
1. Thread the Cheerios onto your pipe cleaners. Leave a little space at each end so you have some room to work with.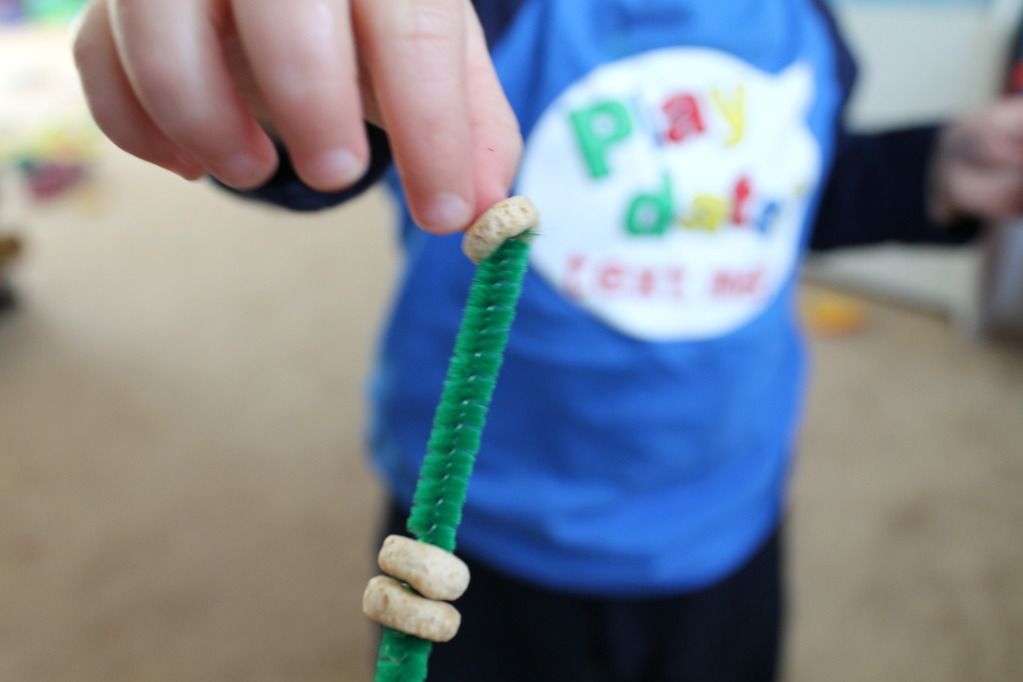 2. Carefully bend your pipe cleaner into the shape of a heart. Tip: I found it easier to do this if I folded the pipe cleaner in half before putting the Cheerios on. That fold then becomes the top of your heart. Keep the bottoms open for now.
3. Repeat steps 1 and 2 a few more times until you have your desired number of hearts. I made three.
4. Connect your hearts and twist the ends of the pipe cleaners to close each heart.
5. Attach a ribbon to the top and find a nice spot to hang it outside.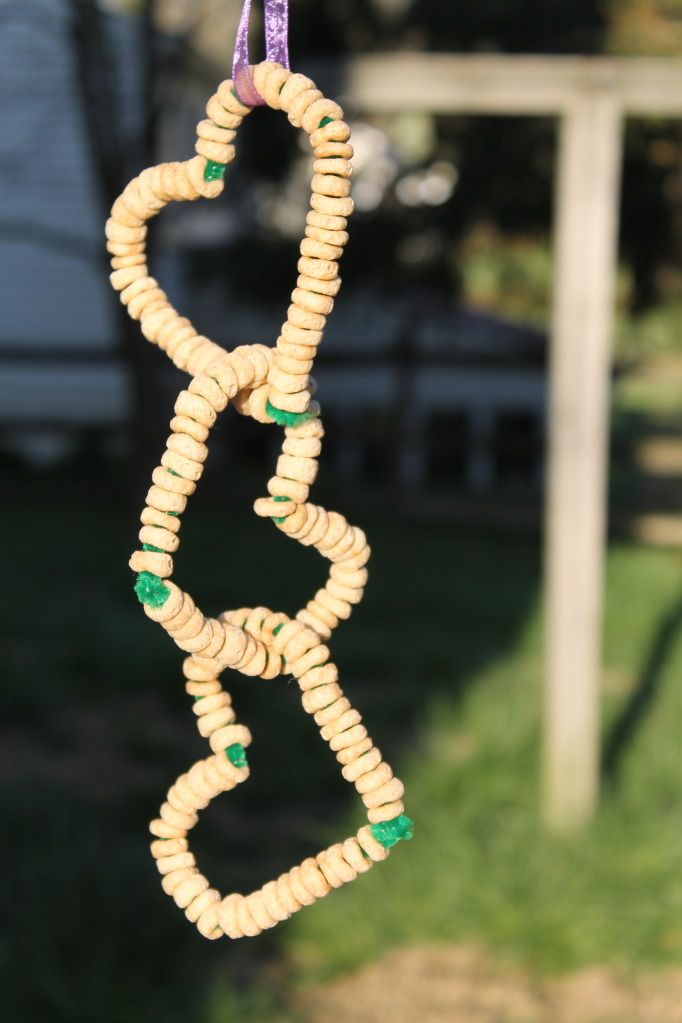 Our little man was still a little too young for this, but it was still fun. He put a few Cheerios on the pipe cleaners but he definitely had more fun eating them. Hopefully the birds will enjoy it though!
Source:
Under the Table and Dreaming
Related posts: