When the words breakfast and cake are used in the same recipe, how can you go wrong? This was one of my husband's favorites so far. It is moist, delicious and will have you coming back for more.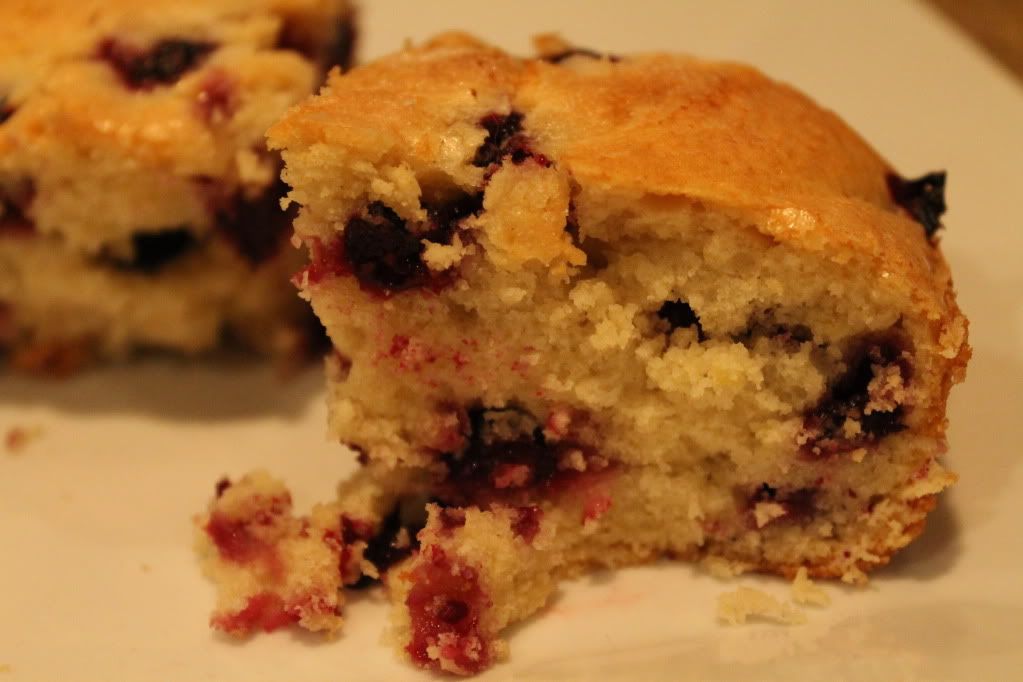 Ingredients:
½ cup unsalted butter, room temperature
2 tsp. lemon zest or more — zest from 1 large lemon
7/8 cup* + 1 tablespoon sugar**
1 egg, room temperature
1 tsp. vanilla
2 cups flour
2 tsp. baking powder
1 tsp. kosher salt
2 cups fresh blueberries
½ cup buttermilk
* 7/8 cup = 3/4 cup + 2 tablespoons
** This 1 tablespoon is for sprinkling on top
Directions:
1. Preheat the oven to 350ºF. Cream butter with lemon zest and 7/8 cup of the sugar until light and fluffy.
2. Add the egg and vanilla and beat until combined. Meanwhile, toss the blueberries with ¼ cup of flour, then whisk together the remaining flour, baking powder and salt in a separate bowl.
3. Add the flour mixture to the batter a little at a time, alternating with the buttermilk. Finally, fold in the blueberries.
4. Grease a 9-inch square baking pan (or something similar) with butter or coat with non-stick spray. Spread batter into pan. Sprinkle batter with remaining tablespoon of sugar. Bake for 35 minutes. Check with a toothpick for doneness. If necessary, return pan to oven for a couple of more minutes. (Mine took an extra 10 minutes to fully cook so don't worry if yours is taking a while.) Let cool at least 15 minutes before serving.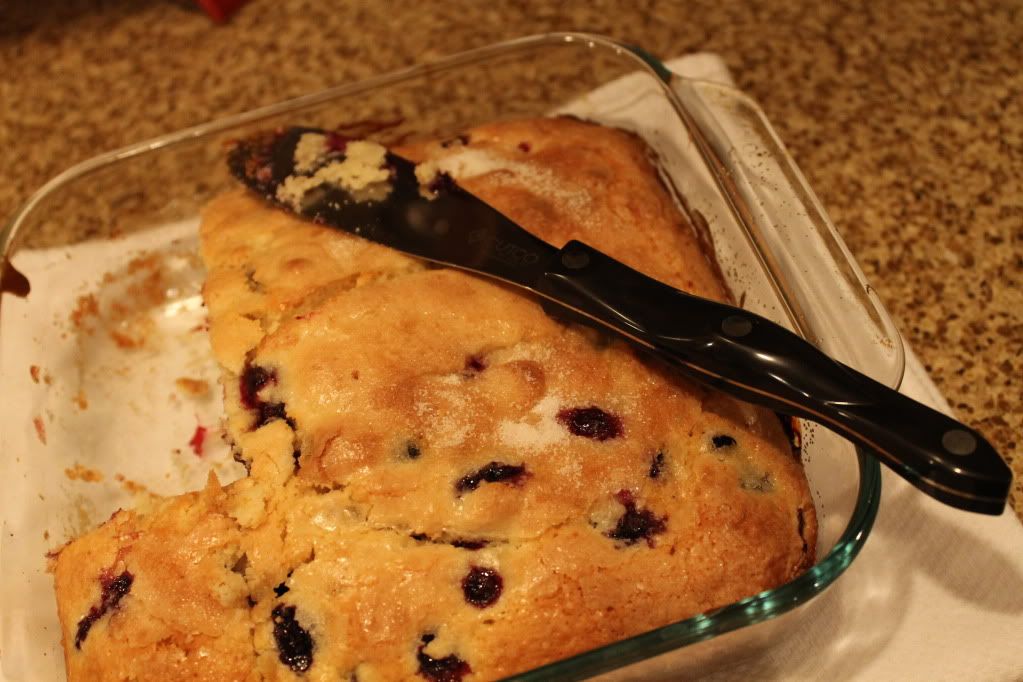 This is amazing right out of the oven, but reheating it in the microwave does the trick too. If you are looking for something new to try for Easter morning, this is it!
Source:
Alexandra's Kitchen
Related posts: