I am becoming a bigger fan of quinoa every day. Seriously, if you haven't cooked with it yet, you might as well start today!
You are actually getting a two for one deal today. That's right, two pins were needed to tackle this dinner. The same quinoa mixture was used to make quinoa burgers as well as quinoa bites.
Ingredients:
2 rounded cups cooked quinoa
3/4 cup shredded cheddar cheese
1/2 cup low-fat cottage cheese
1 medium carrot, finely grated OR 1 cup shredded zucchini, squeezed dry (I went with zucchini)
3 eggs
3 tablespoons all purpose flour
2 green onions, including white parts
1 /2 teaspoon Splenda or sugar
1/4 teaspoon black pepper
1/4 teaspoon ground cumin
1/8 teaspoon salt
1/8 teaspoon garlic powder
Olive oil for frying
Instructions:
1. In a large bowl combine the cooked quinoa, cheddar cheese, cottage cheese, carrot, eggs, flour, green onions, sugar, pepper, cumin, salt, and garlic powder.
2. Heat a frying pan and a couple teaspoons olive oil over medium-low heat.  Mixture will be slightly sticky, so using a 1/4 cup measuring cup, drop mixture into pan and lightly flatten to 1/2 inch thick. The recipe stated that using medium-low heat will give them more time to set up so they are easier to flip. False. They took forever to cook over medium-low heat and they still fell apart. My husband pushed me aside, rolled up his sleeves, and cranked up the heat. Using medium to medium-high heat, he had those babies frying in no time. His burgers were the only ones picture worthy. He was quite proud of himself.
3. Fry until golden-brown, about 4 minutes on each side.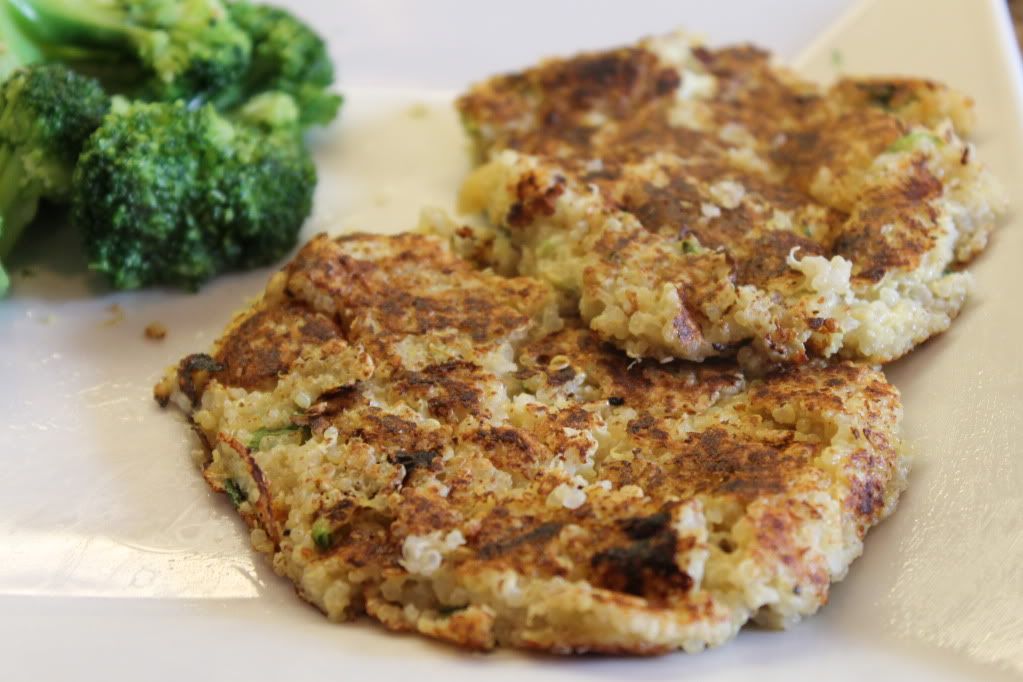 You should have enough of this mixture to make about 10 burgers. We made about 6 and still had a lot of the mixture left. I put the leftover mixture in the fridge and decided to wait until tomorrow to tackle the rest of it.
I was reminded of another quinoa pin I had, Cheesy Quinoa Bites. The recipes are very similar, but the preparation methods are quite different. Instead of making burgers, she bakes her mixture in mini-muffin tins. While I don't have mini-muffin tins, I at least had regular muffin tins. I figured this method was worth a try.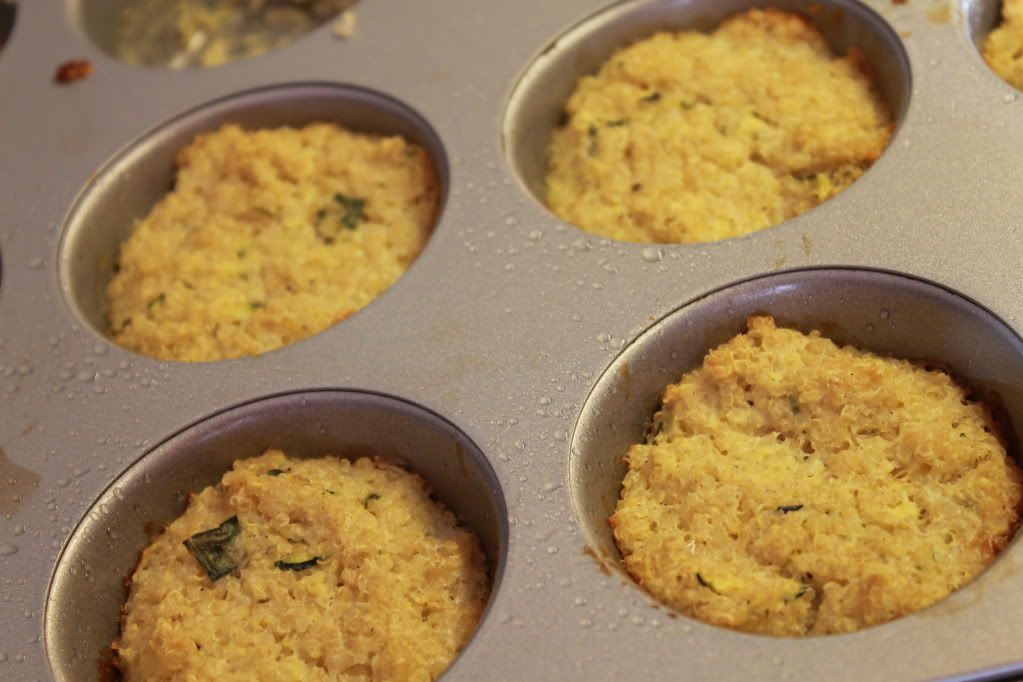 Success!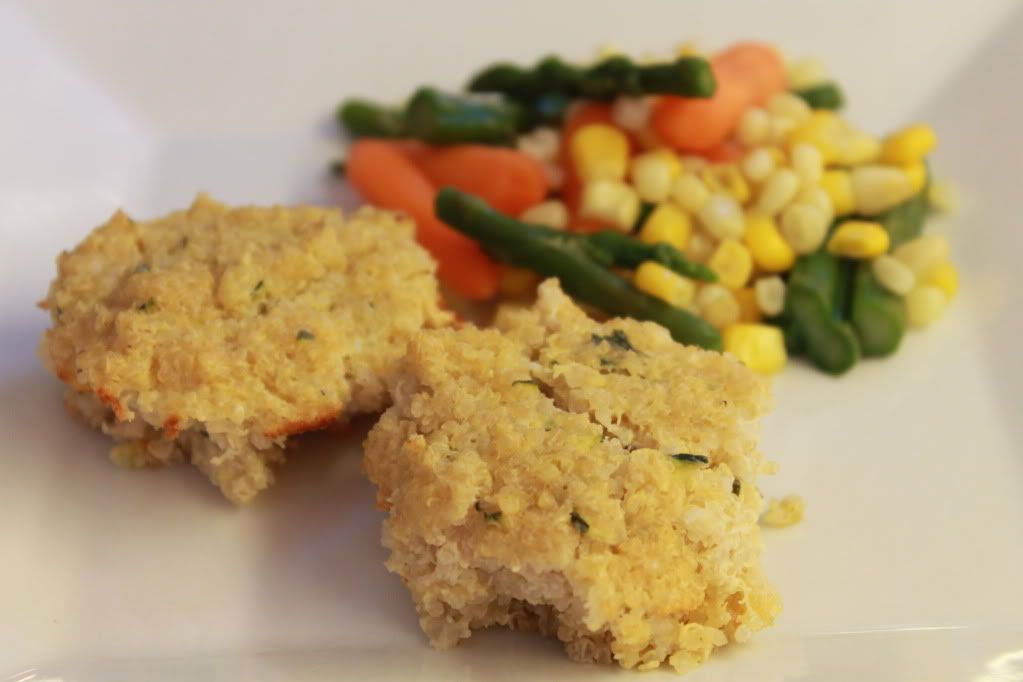 No matter how you prepare these, the recipe itself is delicious. The burgers definitely take some patience and finesse, so I would go the muffin tin route if you don't have the time to perfect the cooking technique.
Sources:
Burgers – Easting Well…Eating Thin(er!)
Bites – So Very Blessed…
Related posts: