The dishwasher isn't the first appliance that I think to tackle when I'm on a cleaning spree. Actually, it's definitely the last. Shouldn't it just clean itself while it's cleaning the dishes? Apparently not. I present to you, Exhibit A.
Gross! I decided to give this pin a try. I've had a lot of success with some of my other cleaning pins. I'm looking at you, "Only Spot Remover You'll Ever Need!"
Here is what you need:
vinegar
baking soda
Directions:
1. Put some plain white vinegar in a dishwasher safe cup and place it on the top rack. Nothing else should be in there with it. Run your dishwasher through a complete cycle using the hottest water possible.
2. When that cycle is complete, remove the cup and inspect. This step is mostly for sanitizing and removing that musty dishwasher smell so you might not see too many results yet. I know I didn't.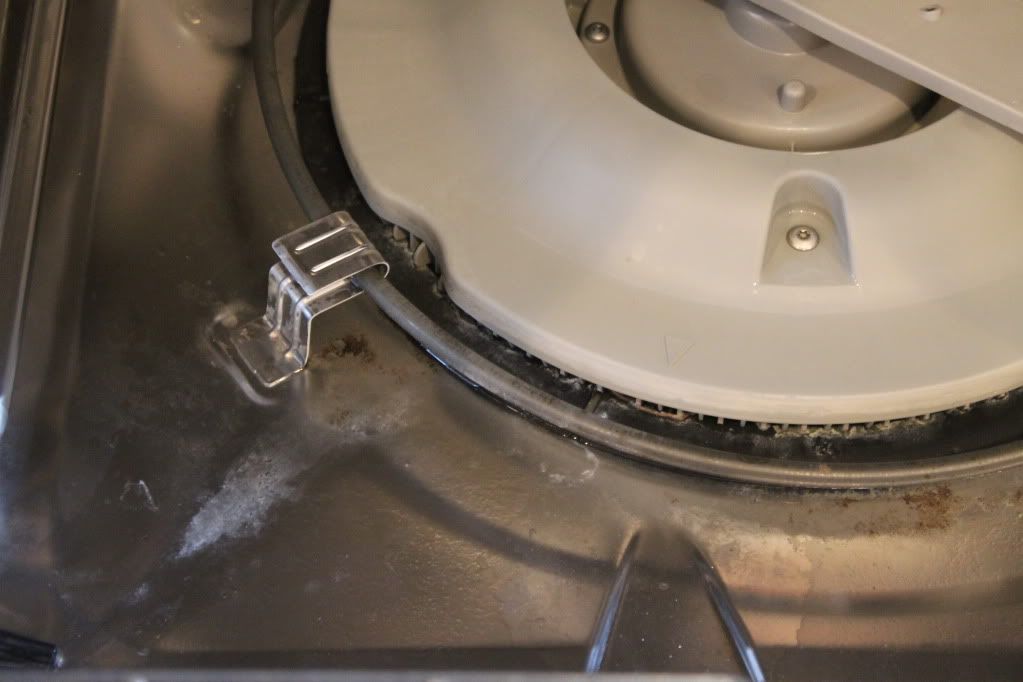 3. Next, sprinkle a cup of baking soda in the bottom of the dishwasher. Run the dishwasher again through a short, but complete cycle using the hottest water possible.
4. Now, this is the part where you open your dishwasher and gasp in awe of the cleanliness.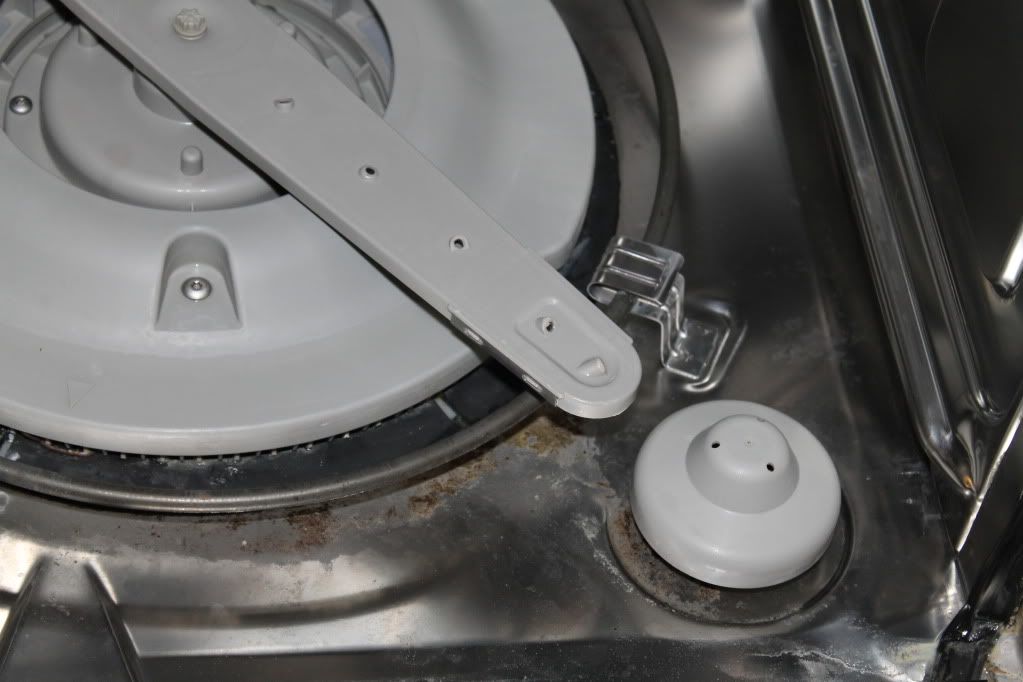 As you can see, there were no gasps of awe over here. I wasn't too impressed with this one. It did an okay job, but it didn't get through the tough grime. Considering all the hot water I used, I hoped for better results. Maybe there's another pin out there with a different method. Has anyone had success with anything different?
Source:
One Good Thing
Related posts: