Get ready for another delicious dinner recipe. This Southwest Black Bean Casserole was scrumptious! And, guess what, it's healthy too. Hooray! I must admit that I love black beans, but I have a feeling other beans would work in this recipe too if you aren't a fan. The ground turkey could easily be subbed for MorningStar Crumbles if you are looking for a vegetarian option.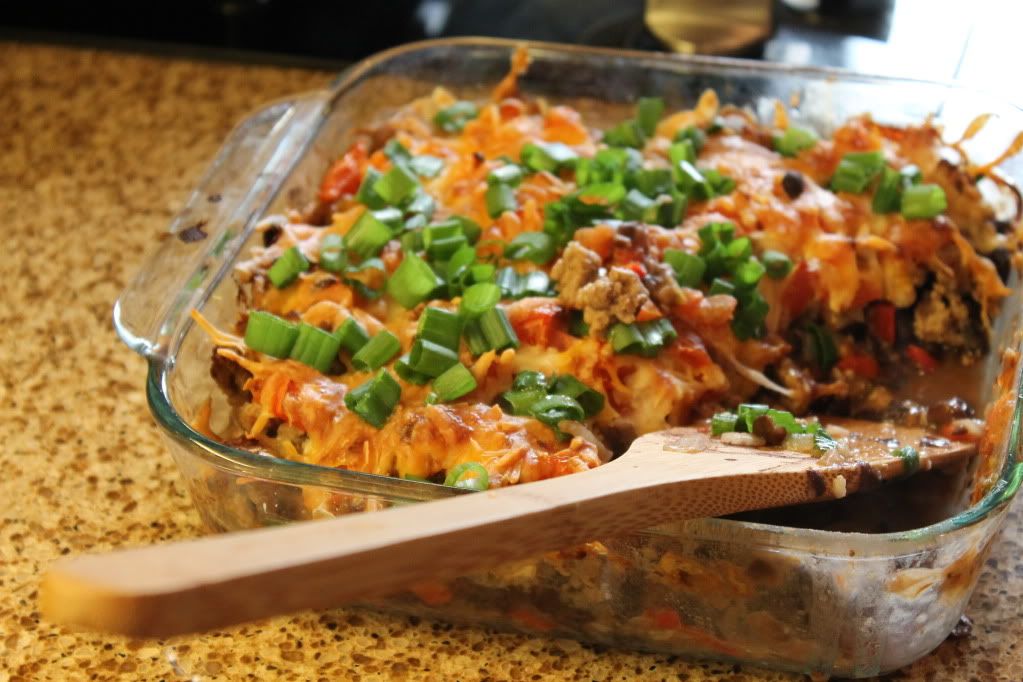 Ingredients:
1/2 lb. ground extra lean turkey (I used a full pound)
1 chopped onion
1 jalapeno pepper, seeds and ribs removed, diced
1 red pepper, chopped
1/2 tsp salt
1/2 tsp ground cumin
1/4 tsp ground red pepper
5 garlic cloves, minced
2/3 cup low-sodium chicken broth
2 (15 oz) cans black beans, rinsed and drained
1-2 chopped seeded tomatoes
1/4 cup crumbled bacon (I skipped the bacon)
1/2 cup (2 oz) shredded Monterey Jack cheese
1/4 cup thinly sliced green onions
Instructions:
Preheat oven to 425F.
Heat a large nonstick skillet over medium-high heat. Add ground turkey and a handful of the onions to the pan, sauteing until meat is browned. Remove turkey and set aside.
Coat pan with cooking spray. Add onion, pepper, and jalapeno, sauteing for 4 minutes and stirring occasionally. Add salt, cumin, red pepper, and garlic. Saute for 1 minute, stirring constantly.
Stir in broth and black beans. Bring mixture to a boil and cook for 5 minutes. Mash beans to desired consistency.
Spoon mixture into an 8-inch square baking dish coated with cooking spray. Top with turkey, bacon, tomato, and cheese. Bake at 425F for 30 minutes or until lightly browned. Top with green onions and let cool for at least 10 minutes (otherwise it will be too runny).
Serve with sour cream, tortilla chips, on tacos, on a salad, or just eat it plain!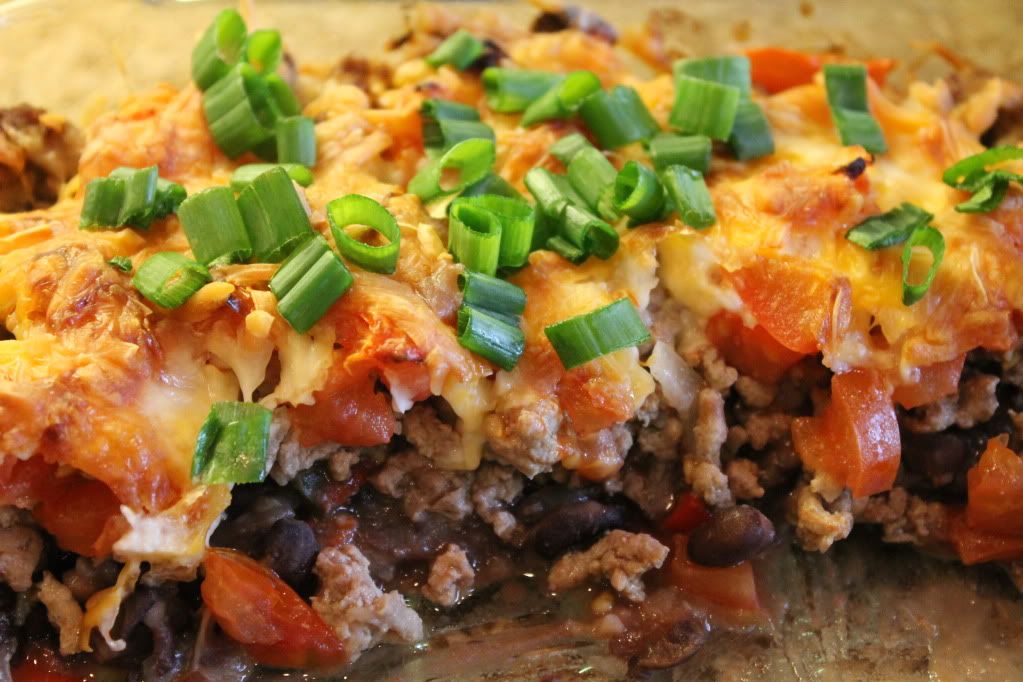 This was so good! The first night, we just ate it plain with some veggies on the side. When we had it for leftovers the next night, my husband wrapped his in a tortilla and I had mine with some tortilla chips. Yum!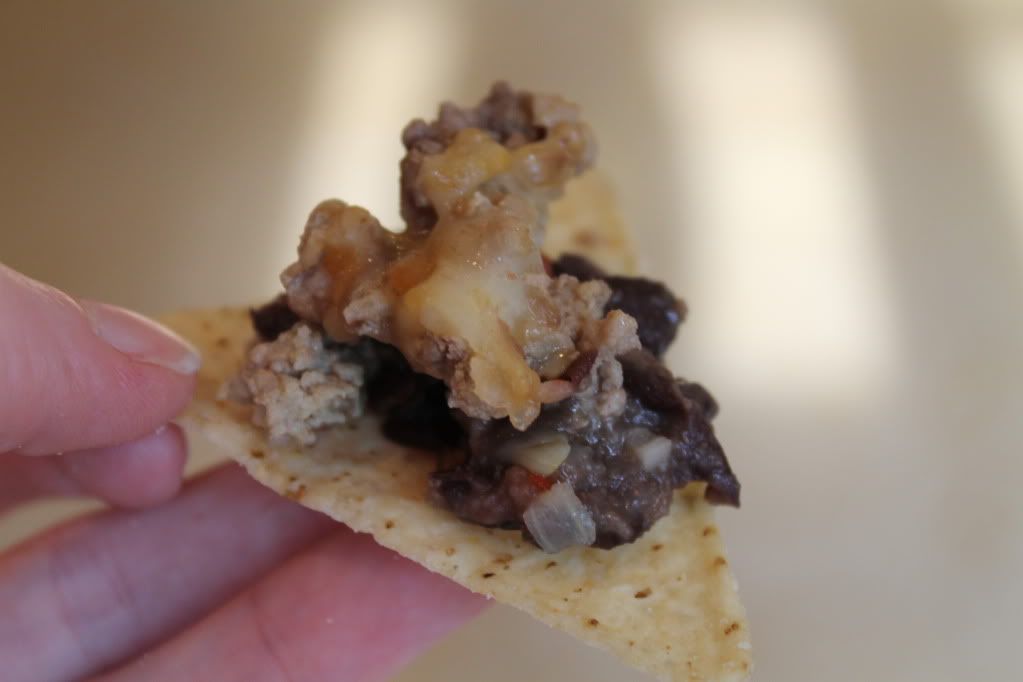 Source:
Pinch of Yum
Related posts: