What's better than free stuff? Free stuff that you can use to make really cute stuff! This Easter Egg Garland is make out of paint chips that you can find at any home improvement store.
Materials:
stack of paint chips
egg template
scissors
yarn/string/ribbon
glue
Directions:
1. Create an egg template. I traced an actual egg to create mine but I'm sure you could find one online to print out.
2. Cut your paint chips in half.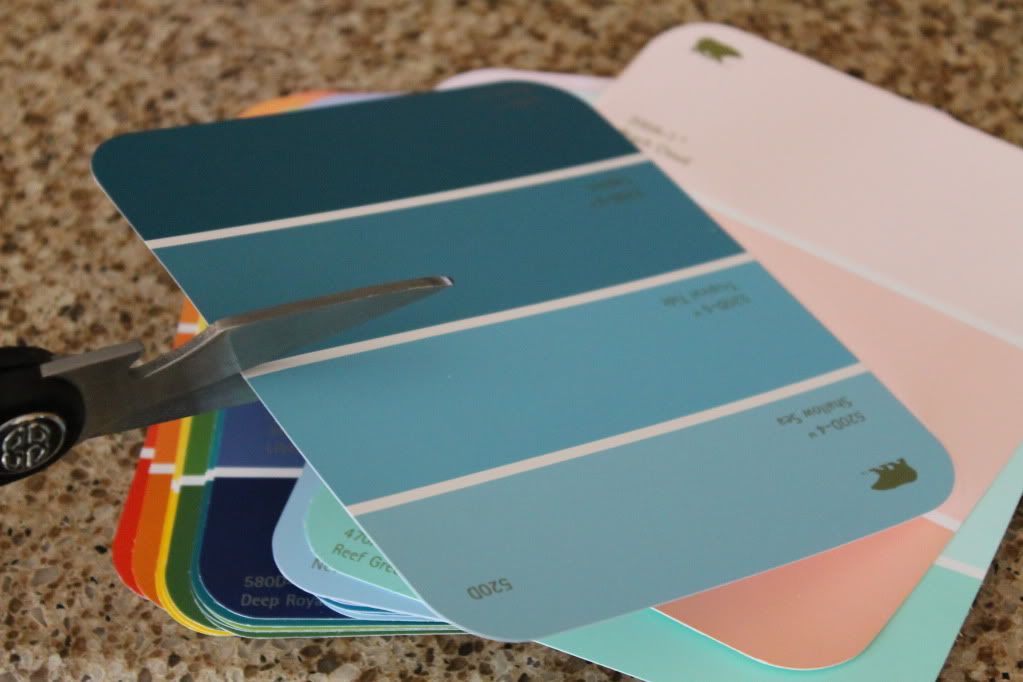 3. Using your template, trace an egg onto the paint chip and cut out your shape. Repeat this step as many times as needed to get the desired number of eggs.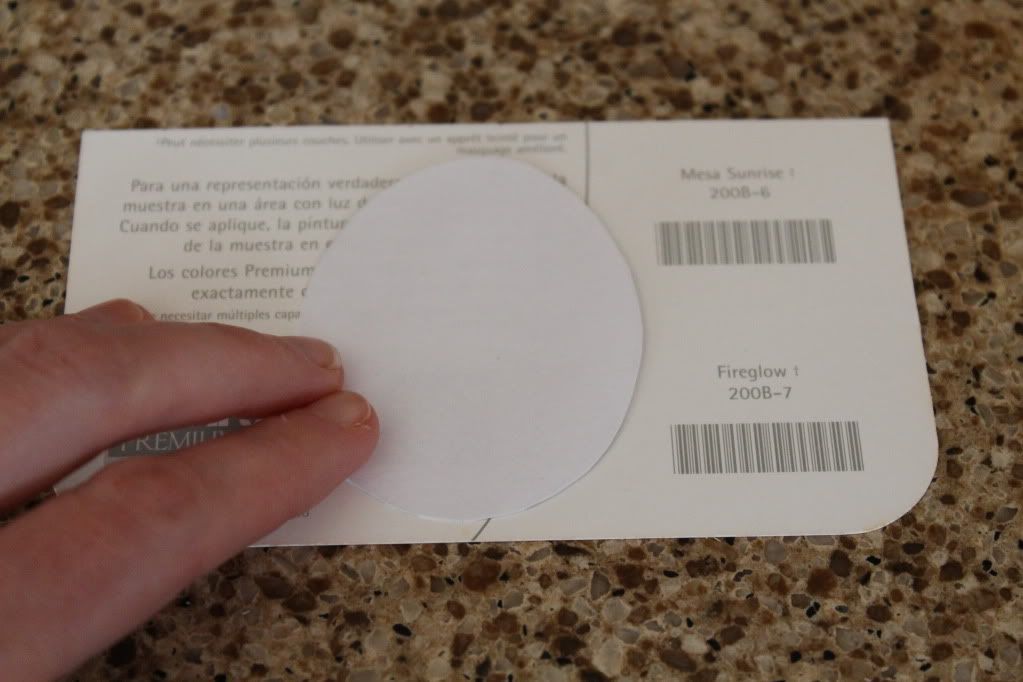 4. Measure a piece of yarn/string/ribbon to fit the area you wish to hang your garland.
5. Glue your eggs to the yarn and allow to dry.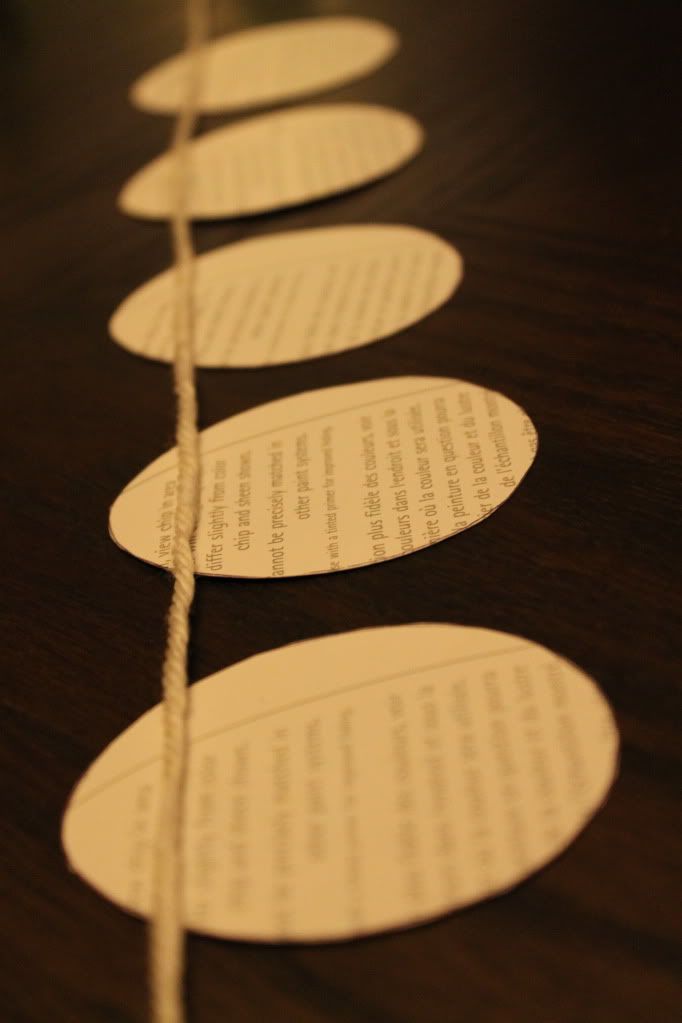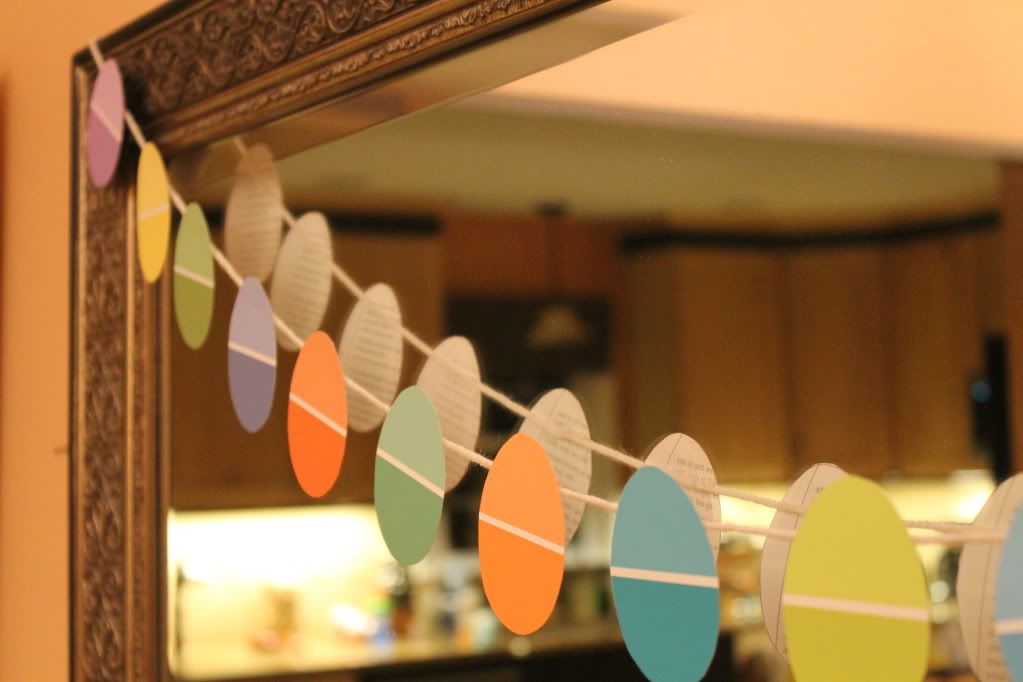 This was so easy to make, and did I mention it was practically free?  You know you want to make one too. I have quite a few paint chips left over and I'm already trying to think of what other crafty things I can do with the leftovers.
Source:
Sweet Designs
Related posts: