When it comes to new recipes, simple and delicious are usually the two keywords I look for. This recipe easy has both. I would even go so far as to say they are ridiculously simple and absolutely delicious. Anything that features this much peanut butter just has to be, right?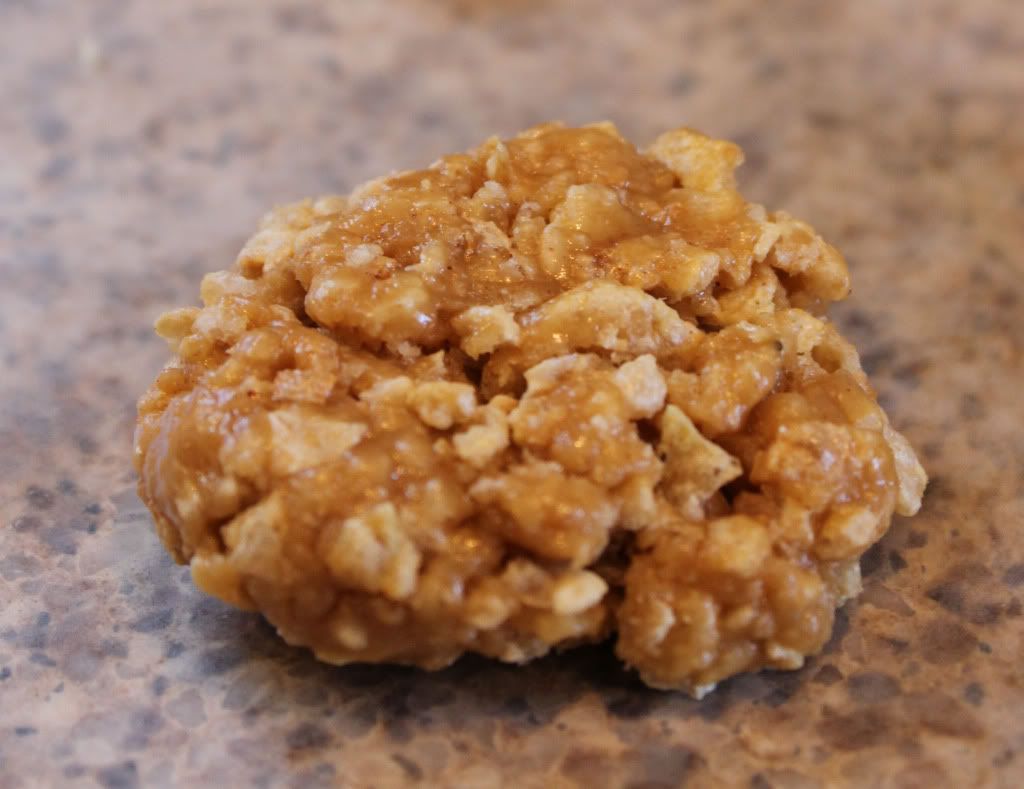 Ingredients:
1 cup white sugar
1 1/3 cups peanut butter
1 cup white corn syrup
4 cups high protein crisp rice and wheat cereal
1 teaspoon vanilla extract
1 pinch salt
Directions:
Blend syrup, sugar, vanilla and salt in a 2 quart microwave-safe dish. Cook on high 4 minutes, or until mixture boils and sugar dissolves.
Stir in peanut butter, then add the cereal.
Drop by teaspoonfuls onto waxed paper. Let cool before storing.
Since I wasn't sure exactly what "high protein crisp rice and wheat cereal" was, I decided to play around with some different options. I split the batch and used Special K in the first half and Cheerios in the second half. I had a feeling Special K was the type of cereal they were talking about, but I thought Cheerios would look way more fun. I was right about the Cheerio cookies looking cooler, but the Special K cookies tasted better. The Cheerios don't have the same crunch to them. The Special K gives the cookies just the right texture.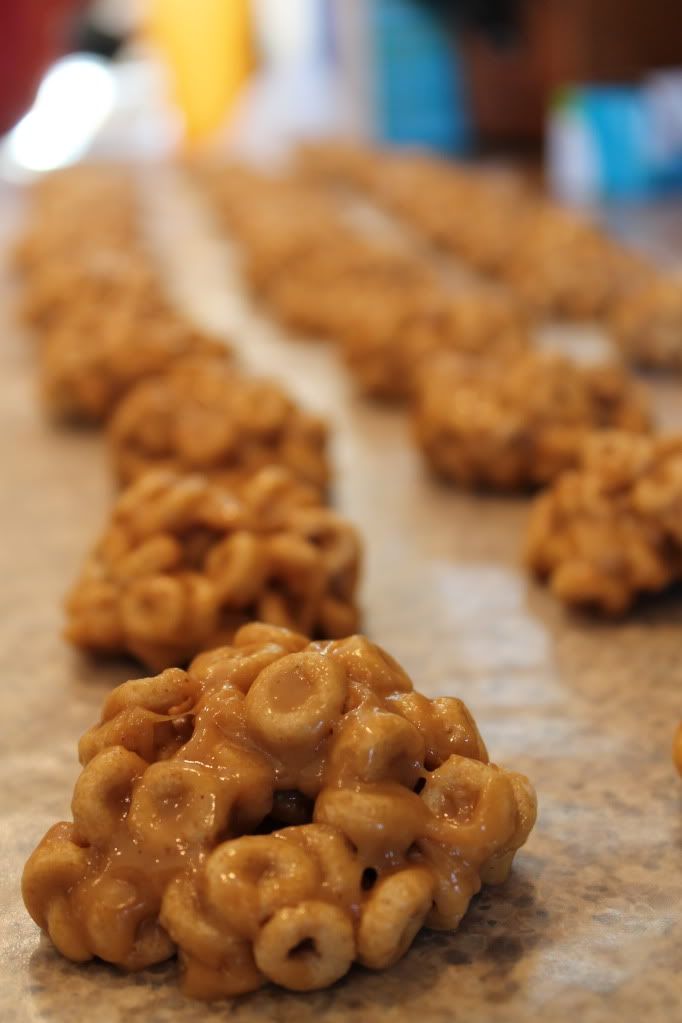 These will be the perfect cookies to bring to barbecues this summer. I don't think they will last long wherever they go. They are scrumptious! Oh Pinterest, why do you torture me so with your delicious desserts?
Source:
All Recipes
  Pin It
Related posts: