I can't believe St. Patrick's Day is tomorrow. It really snuck up on me this year. Actually, a lot of things sneak up on me these days. I decided to do some St. Patrick's Day crafts with the little man to start the festivities. These pepper stamps were so easy and fun!
You will need:
a pepper
green paint
paper
Directions:
1. Cut the pepper in half. The top half is easier for little hands because they can grab onto the stem.
2. Dip the cut half into the green paint and stamp away!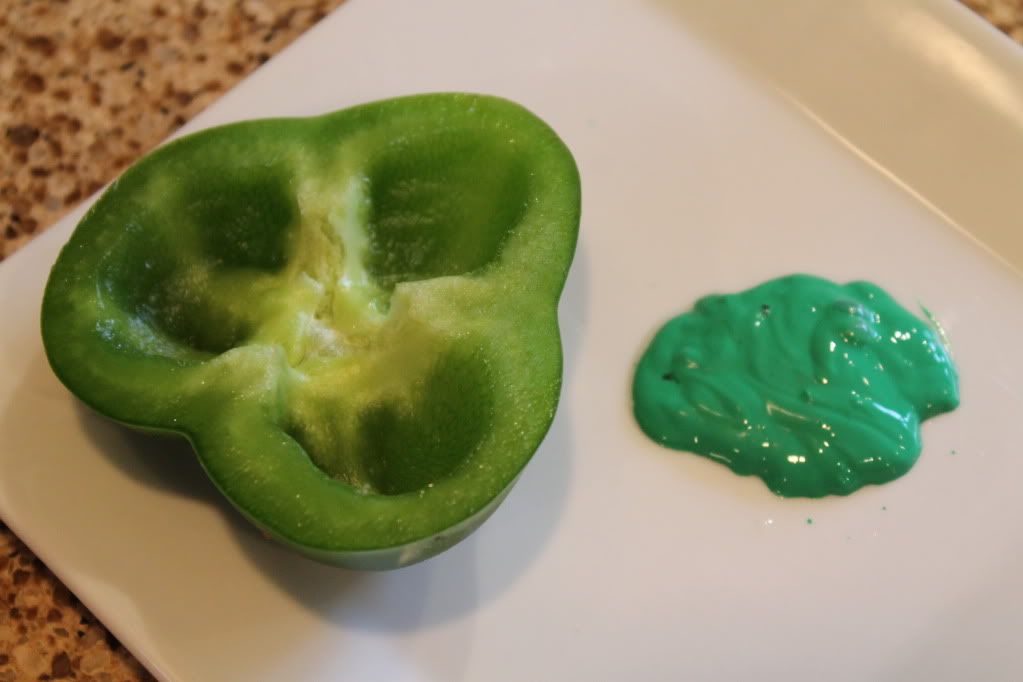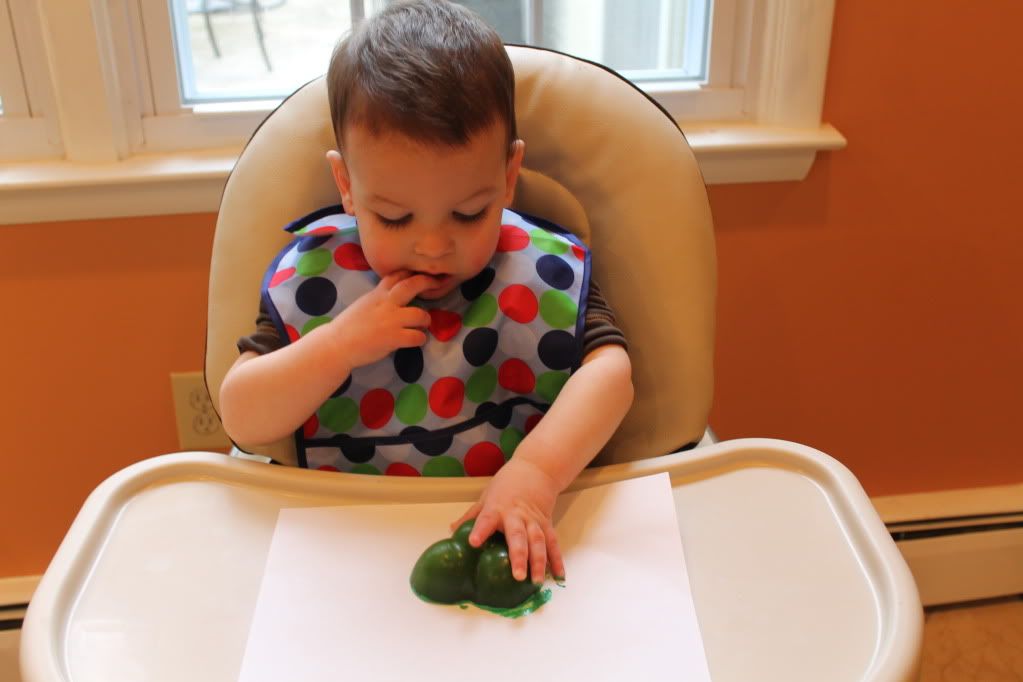 (This picture was taken right before he smeared the stamp across the paper. We'll try this again next year!)
3. Add a little stem at the bottom and you have yourself some beautiful St. Patty's Day artwork.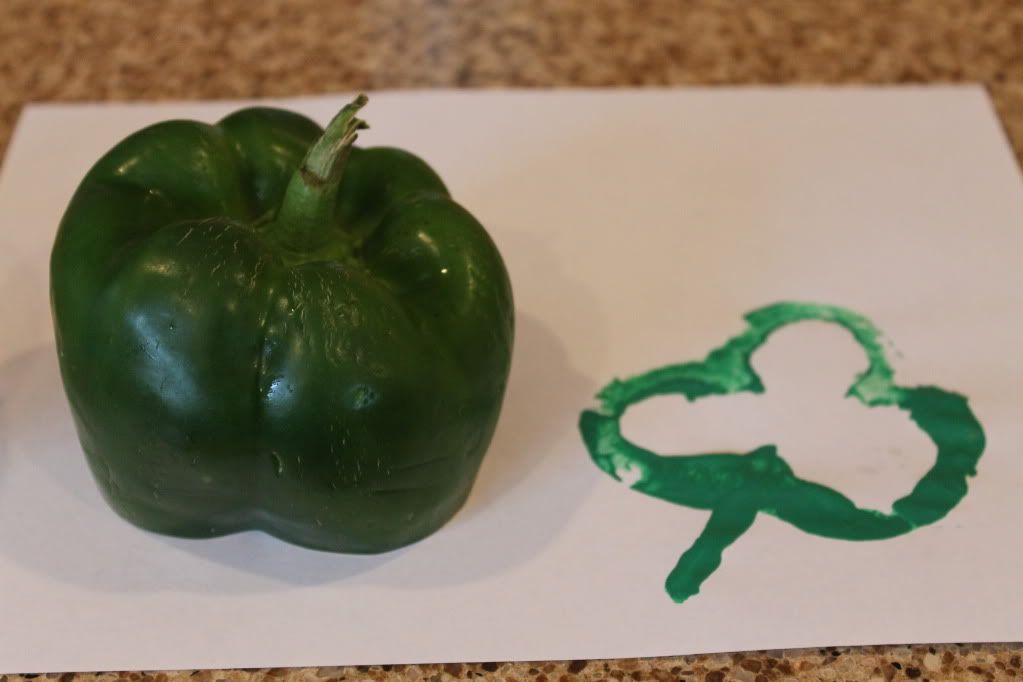 Source:
Embrace Your Chaos
  Pin It
Related posts: