If you have a toddler at home, you need to check this out! My little man has just discovered his love of crayons and coloring. Since I couldn't bear to throw out his first masterpieces, I had a stack of scribbled paper sitting in a cabinet. Instead of keeping them stored away, they are now repurposed into a really cool piece of artwork.
You will need:
– Paper scribbled on by toddler
– Canvas
– Paint
– Mod Podge
– Foam brush
– Scissors/xacto knife/paper cutting tool
Directions:
1. Paint the canvas and allow it to dry completely. Apply a second or third coat of paint if needed. I just used regular craft paint.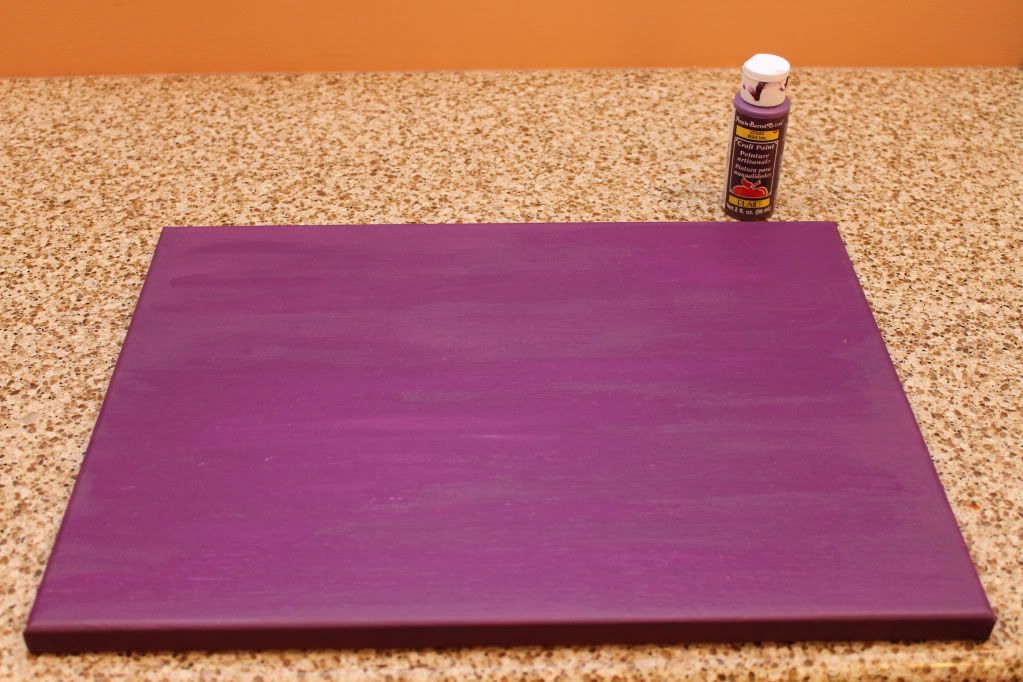 2. There are a few different ways you can create your design. I simply used my circle cutter to cut out circles of different sizes. You can also print out a pattern you find online. Simply cut out your pattern using your xacto knife or scissors. Then you can use the pattern to cut the scribbled paper (Squash Blossom Babies, the original pin, uses this method). Or you can just free hand your own design.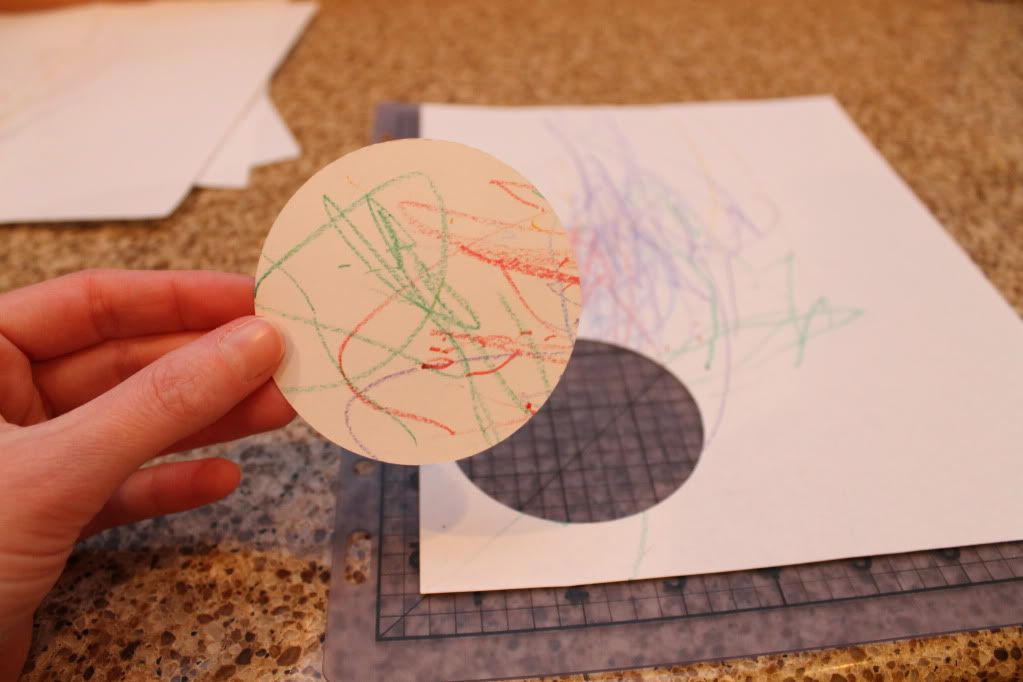 3. Use Mod Podge to glue the pattern to the canvas, then Mod Podge the entire canvas. Allow to dry and repeat until the canvas is covered to your liking. I did four coats.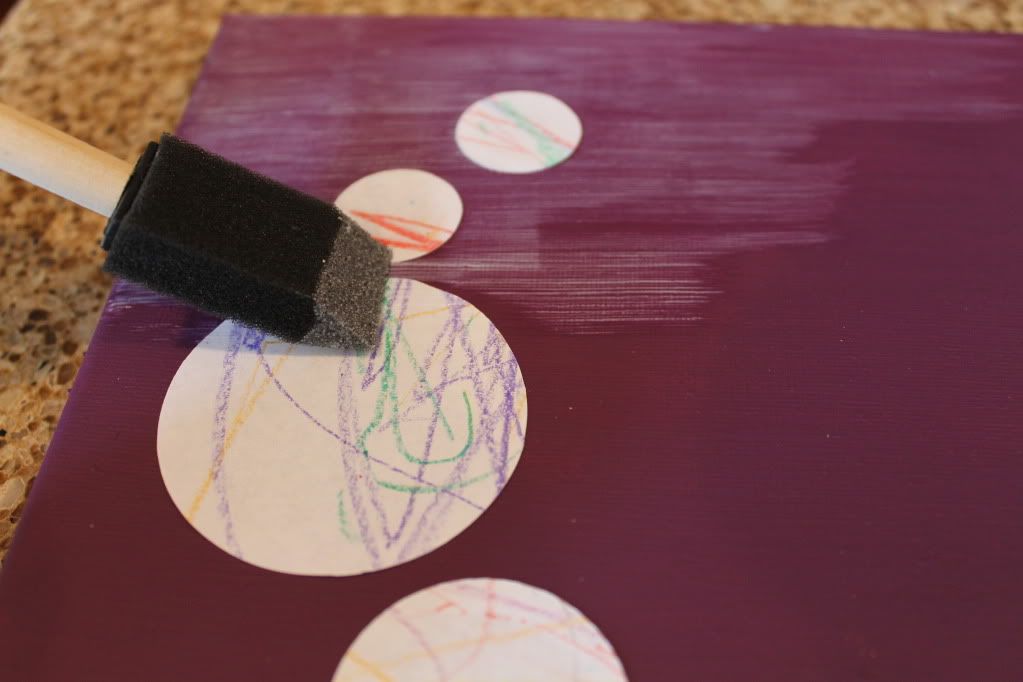 I loved this project! It turned out great and it will be a wonderful keepsake too.
Source:
Squash Blossom Babies
  Pin It
Related posts: