We've all seen one of these pins at one time or another. Add a random ingredient to a box of cake mix and magically you have a delicious cake. I've seen everything from pumpkin puree (which is amazing) to Diet Coke (which I refuse to try) to this one featuring Greek yogurt.
Ingredients:
1 box cake mix (Just the mix, not all the ingredients they tell you to add to it.)
1 container of plain Greek yogurt
1 cup water
Directions:
Preheat oven to 350 degrees.
Combine cake mix with yogurt in a large bowl and add 1 cup water. Whisk thoroughly and transfer to a baking pan sprayed with nonstick spray; bake in the oven until a knife inserted into the center comes out clean. Refer to cake-mix box for pan size and approximate bake time.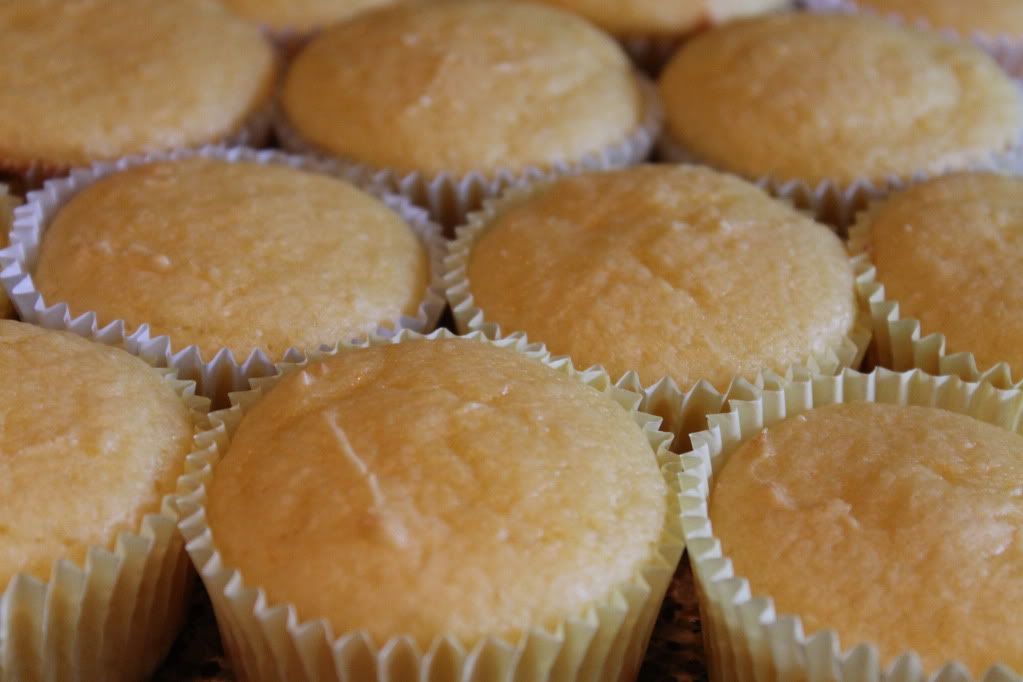 I decided to make cupcakes instead of a cake and they turned out absolutely perfect. The texture of these cupcakes is amazing. they are so velvety and smooth. I just love when I find delicious recipes that are so easy to make.
And if you are wondering what frosting I used to top these off, click here for Day 38 – Your New Favorite Frosting!
Source:
Hungry Girl
  Pin It
Related posts: