I don't know about you, but I tend to think most cards are a waste of money. Don't get me wrong, cards definitely have their place. When they are mailed and they can deliver a smile across hundreds or thousands miles, they are totally worth it. When they are simply stuck on the top of a birthday gift, I don't really think they are worth the money. Cards are expensive these days! I do create my own cards a lot, but I was pretty pumped about this pin. I again asked myself, "Why didn't I think of that?"
The next time you are wrapping a gift for a child's birthday, grab a box of watercolors instead of a card.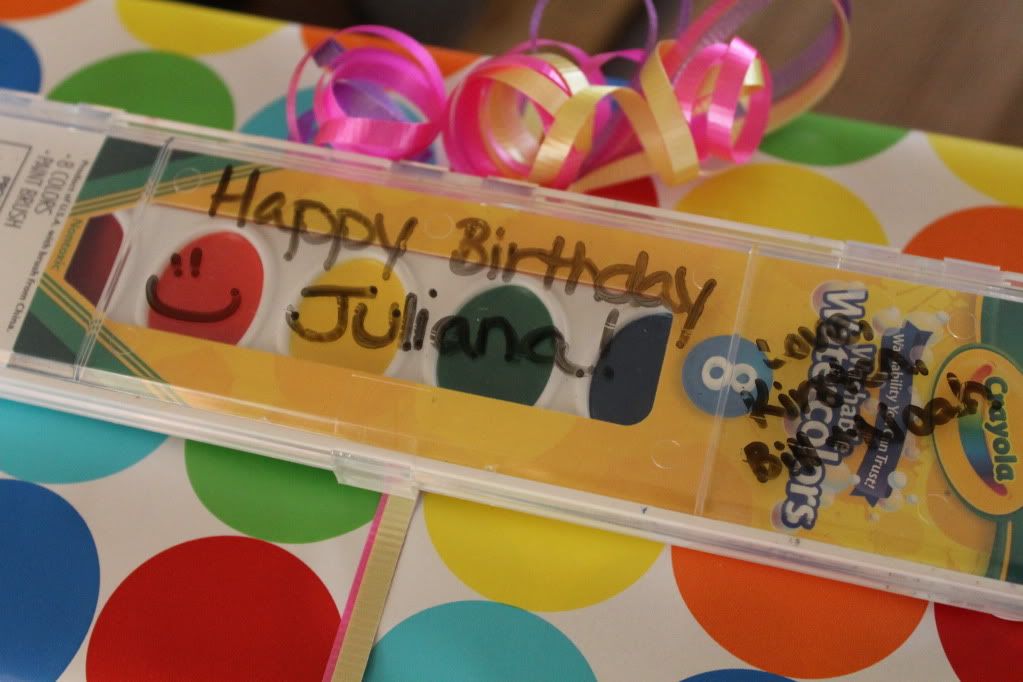 These watercolors are cheaper than most cards and kids will actually use them instead of just tossing them in the trash along with the wrapping paper. Just grab a permanent marker and write your message right on the box. I actually though using a dry-erase marker would be a good idea, but most of it rubbed off before I was even out of the house.
Try it on your next kid's birthday present!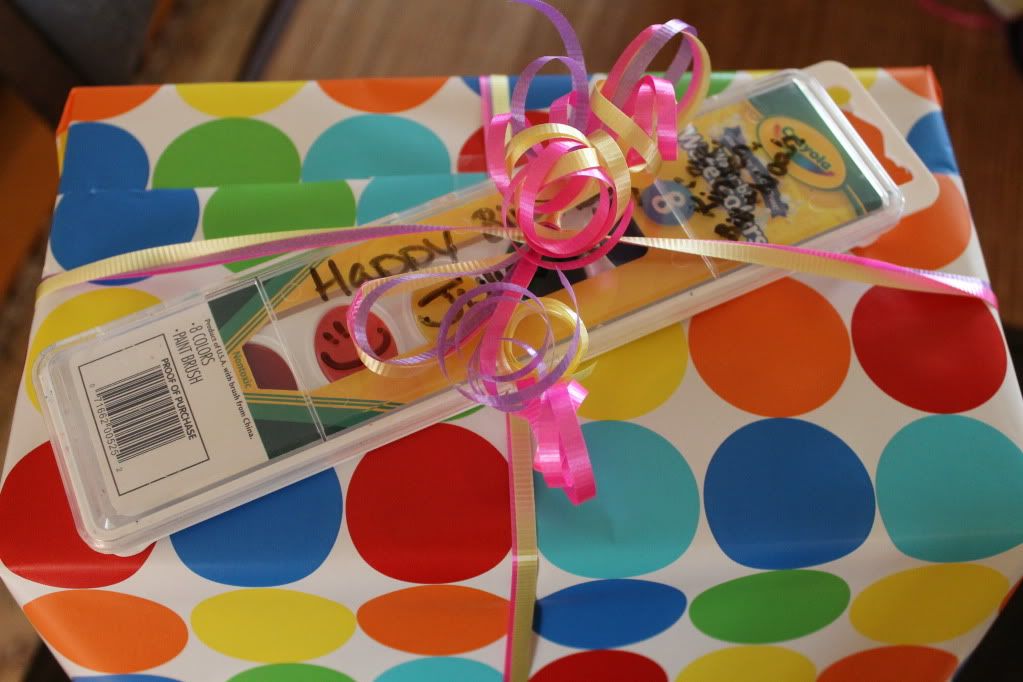 Source:
Teach Mama
  Pin It
Related posts: