If I had to pick my favorite sandwich, it might just be the Reuben. I don't eat corned beef, or any beef for that matter, but I love a good Turkey Reuben. My other favorite sandwich would have to be the Buffalo Chicken Cheese Steak. Since that translates into an amazing dip (Buffalo Chicken Dip), I figured I might as well see if the Reuben does too.
Ingredients:
1/2 pound diced corned beef
1 package (8 ounces) cream cheese, softened
1 cup shredded Swiss cheese
1 cup sauerkraut, drained well.
1/2 cup sour cream
1 tablespoon ketchup
1 tablespoon spicy brown mustard
Cocktail Rye Bread
Directions:
In a medium bowl, combine corned beef, cream cheese, Swiss cheese, sauerkraut, sour cream, ketchup and mustard.  Spoon into a greased, 1-quart baking dish.
Bake at 350 degrees for 30 minutes, until hot and bubbly.  Serve warm with rye bread.
I was making this for a family get together to celebrate my grandmother's birthday. Since basically all the women on my mom's side of the family don't eat meat, I made this a meatless dip. My mom will often order a meatless Reuben when we go out to eat. I always love to see the waiter's expression when she does this.
The dip was a hit with everyone, and I will definitely be making it again. When I do, I plan on adding turkey instead of corned beef. It's sure to be delicious!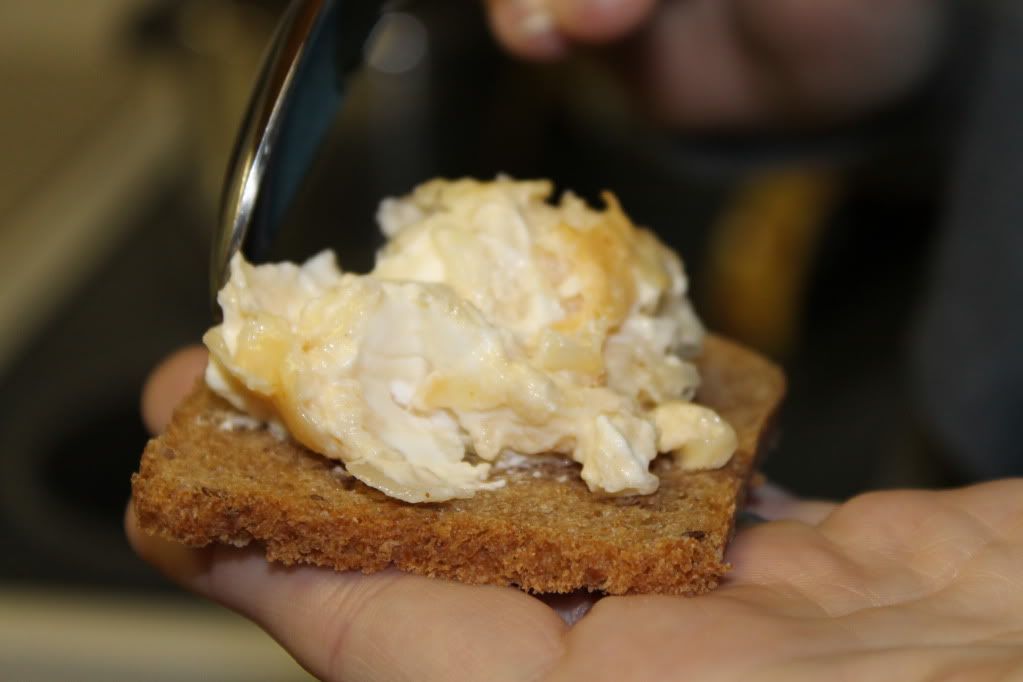 Source:
Noble Pig
  Pin It
Related posts: