This was another hot one on Pinterest a month or so ago. They are DIY coasters that are super easy and inexpensive to make.
Here is all you need:
4 square tiles from your local hardware store (4.25″ x 4.25″)
4 pieces of scrapbook paper (4″ x 4″)
Mod Podge
Sponge brush
Clear acrylic sealer
1. Brush a coat of Mod Podge onto your tile and lay the paper on top. Let this dry for about 15 minutes.
2. Brush another coat of Mod Podge on top of the paper. Allow this to dry for another 15 minutes then repeat 2 more times.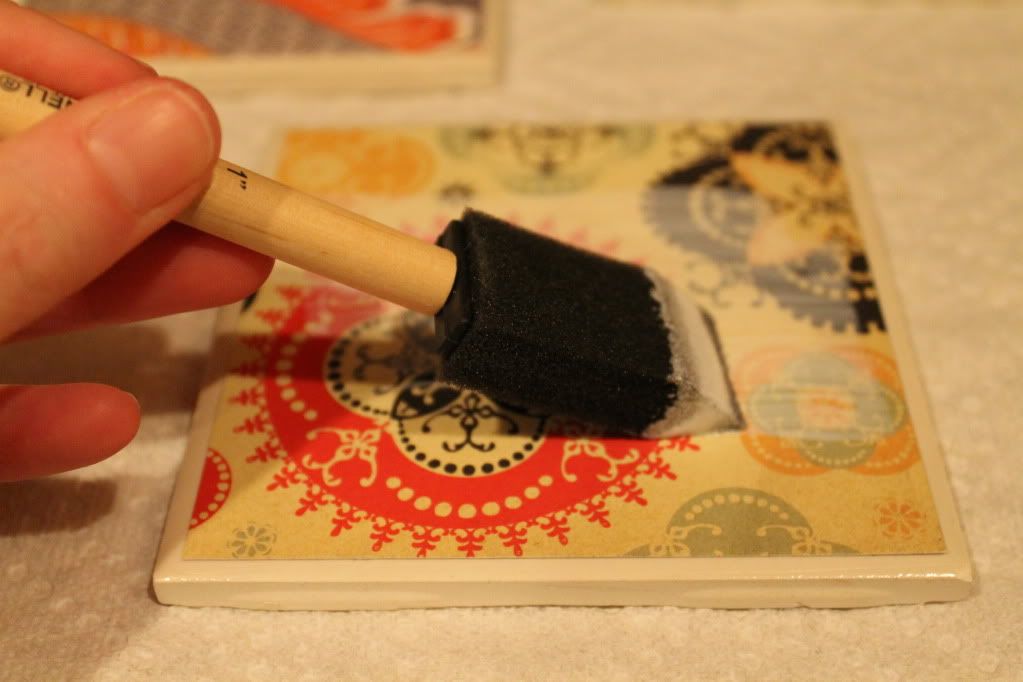 3. After the Mod Podge is dry, take tiles outside and spray with clear acrylic sealer.  Follow manufacturers instructions.  The sealer is what makes these coasters water-resistant.
4. Once completely dry, place felt furniture stickers on each corner of the bottom side of your tiles. The original pin actually suggested gluing a 4″x4″ piece of felt to the bottom of your tile so that's an option too. I just happened to have these felt stickers so they worked perfectly for me.
These make great gifts, but I'll definitely be keeping these coasters all to myself. We have a few too many pub coasters around this house and while I love the reminder of Ireland, it was time for an upgrade. These will certainly do the trick!
Source:
The Cottage Home
  Pin It
Related posts: