I just found out recently that cilantro is one of those things you either love or you hate. Being on the love side, I don't understand how this could be possible. How could anyone hate cilantro? I would have to think there aren't any cilantro haters reading this since they aren't out searching for recipes that feature cilantro, so we may never know what the heck they are thinking.
Personally, I think Qdoba has the best cilantro rice out there. Between that and their lime salt chips, they are my favorite fast food Mexican place by far. I couldn't wait to see if this recipe could stand up to Qdoba's rice.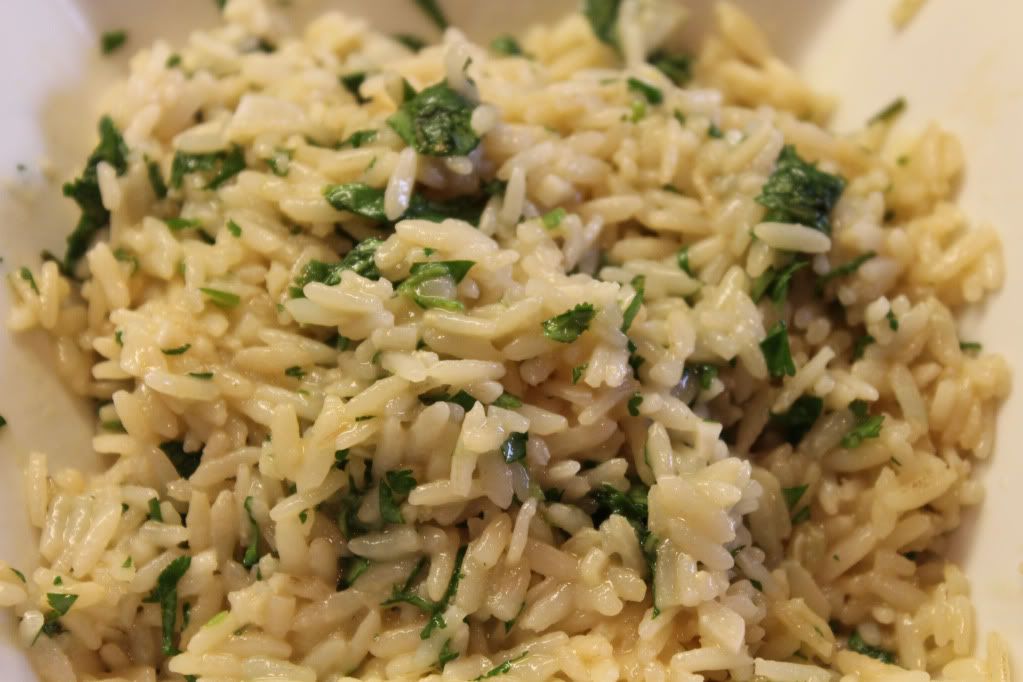 Ingredients:
1 cup uncooked long-grain white rice
1 teaspoon butter
2 cloves garlic, minced
2 teaspoons freshly squeezed lime juice
1 (15 ounce) can vegetable broth
1 cup water
1 tablespoon freshly squeezed lime juice
2 teaspoons granulated sugar
4 tablespoons fresh chopped cilantro
Directions:
In a a saucepan combine rice, butter, garlic, 2 teaspoons of lime juice, broth and water. Bring to a boil. Cover and cook on low 15-20 minutes, until rice is tender. Remove from heat. In a small bowl, whisk together lime juice, sugar, and cilantro. Pour over hot cooked rice and mix in as you fluff the rice. Serve warm.
I was a huge fan of this rice! Those that have had cilantro lime rice before know that you can serve it with any Mexican dish you are making. We had ours with some chicken that I cooked in the crock pot with diced tomatoes, green chilies, and a little taco seasoning. Yum! I would definitely recommend this recipe.
Source:
Two Peas & Their Pod – Cilantro Lime Rice
  Pin It
Related posts: