I don't usually come across many pins for pets, but I was pretty excited about this one. Dwight loves his rope toys and he was actually in need of a new one, so this came at the perfect time. Those that have dogs know how expensive these rope toys can be. I figured it was worth a try to make my own.
The pin said that these were super simple to make. I don't think I'd go that far, but they weren't too difficult.
Here's what you do:
1. Take some old shirts and cut them into 3 or 4 inch strips. Make sure they are long. I think this is where I went wrong. I should have made them longer and you'll see why later. You will need 9 strips.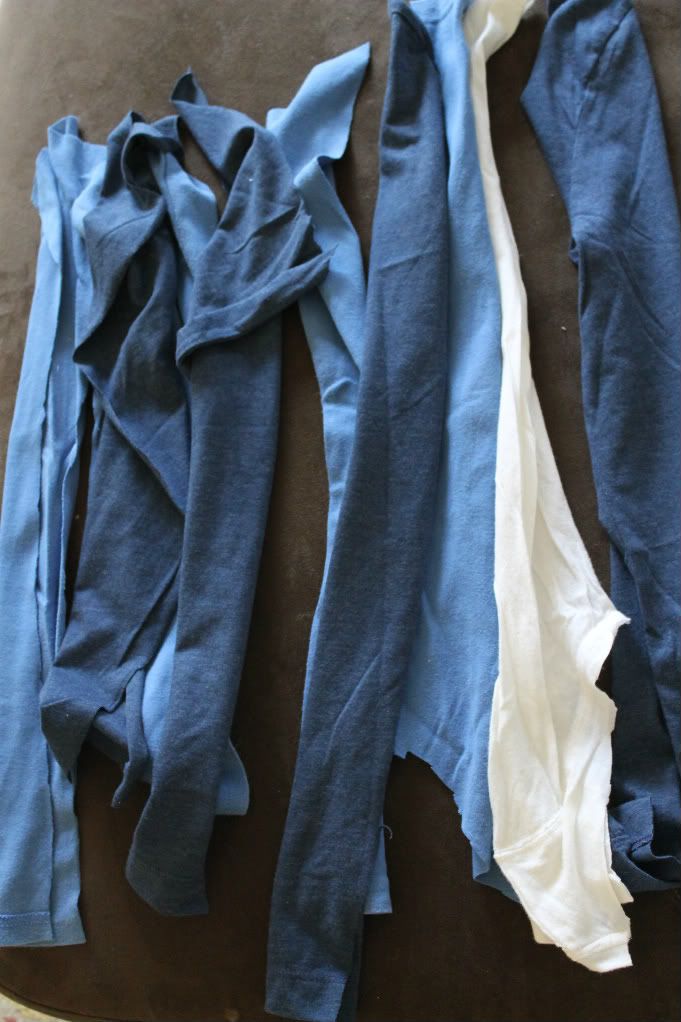 2. Take three of the strips and connect them with a rubber band. Braid them together and finish it with another rubber band on the bottom.
3. Repeat Step 2 two more times. You should have three completed braids.
4. This is where I ran into some trouble. Gather the three braids and remove the top rubber bands from each. Tie the three braids together. I was not able to tie all three together. My braids were not long enough. So, I tied two together instead.
5. If you are able to tie all three of yours together, you should now braid your three braids together. Remove the rubber bands at the bottom, and tie a second knot at the bottom. Since I was only working with two braids, I just twisted the two together, removed the bands, and knotted the bottom.
Making the bottom knot was the hardest part of the whole process. Again, I think it's because my fabric wasn't long enough. Lesson learned! It still turned out great though.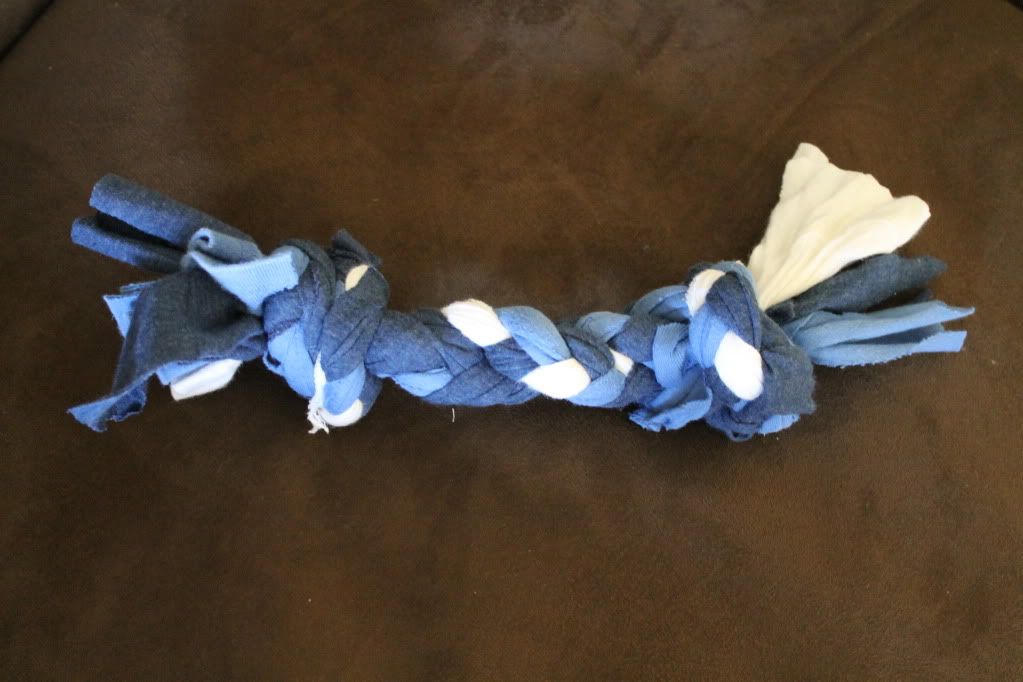 Dwight still enjoyed it even if it was only two braids instead of three. Actually, it probably worked out better because I tied off the ends of the third braid and made that into a smaller rope. If you have a small dog, this would be the perfect size for them.
This one was a hit with Dwight and the little man too. They both approved!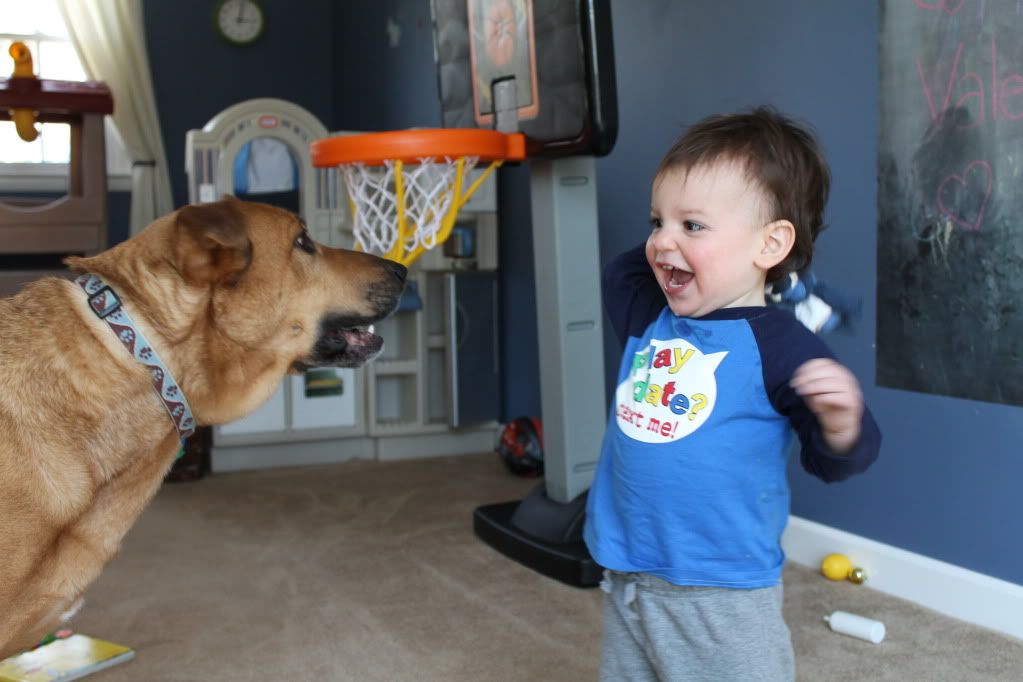 Source:
Dogs and Crafts – Super Simple DIY Dog Rope
Related posts: