I don't know about you, but my hands get ridiculously dry in the winter. We're talking cracked and bleeding if I don't apply hand lotion at least two or three times a day. It has even been a mild winter here on the east coast, but my hands are as dry as ever.
When I saw this pin, I decided I should at least give it a shot. I was really willing to try anything. And since it was so easy, I knew I had no excuse not to.
It may be hard to see what kind of condition they were in, but this is what my hands looked like before: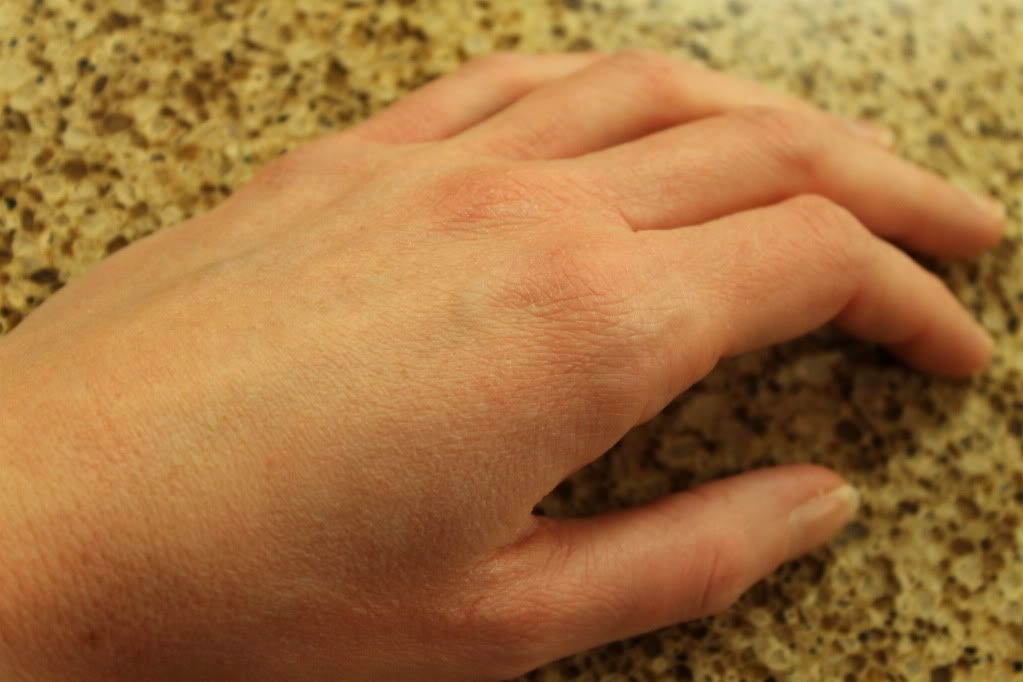 Believe me when I say that they looked like old lady hands.
Pour a tablespoon or two of sugar into your hand followed by the same amount of olive oil.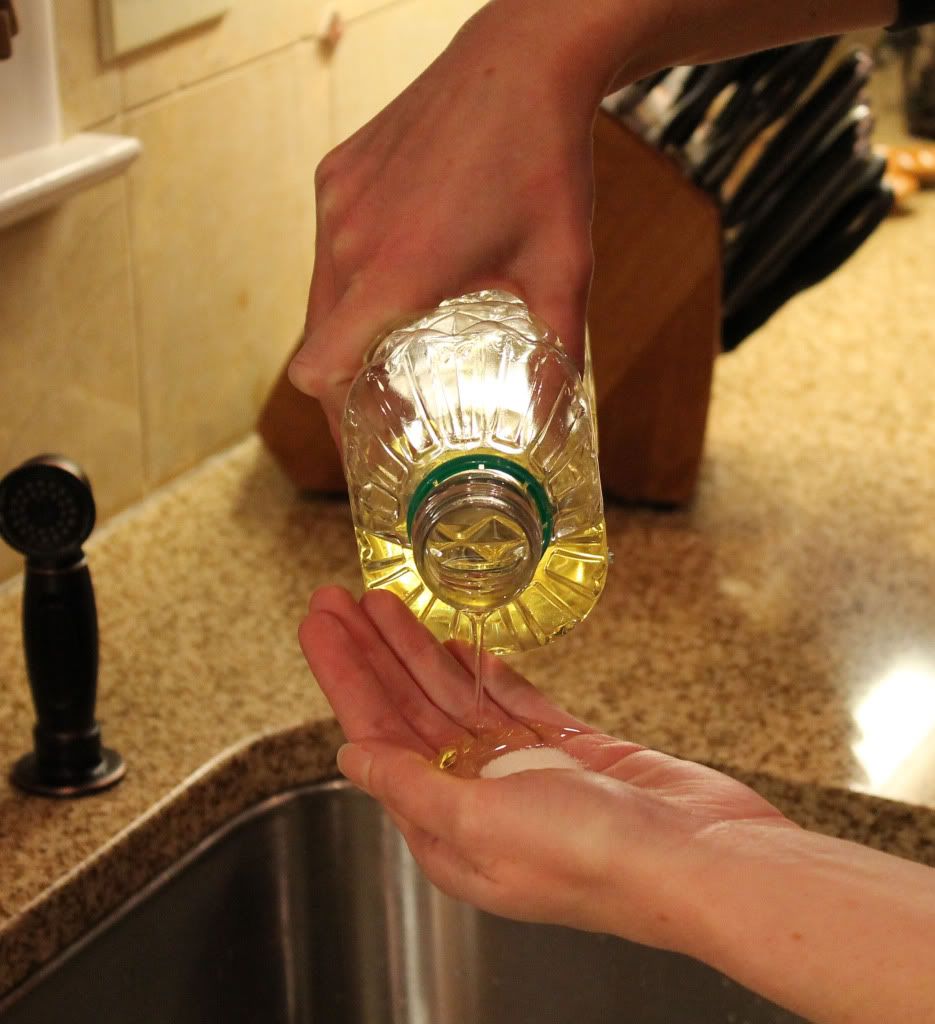 Now just rub it all over your hands. Don't forget to get your cuticles and in between your fingers.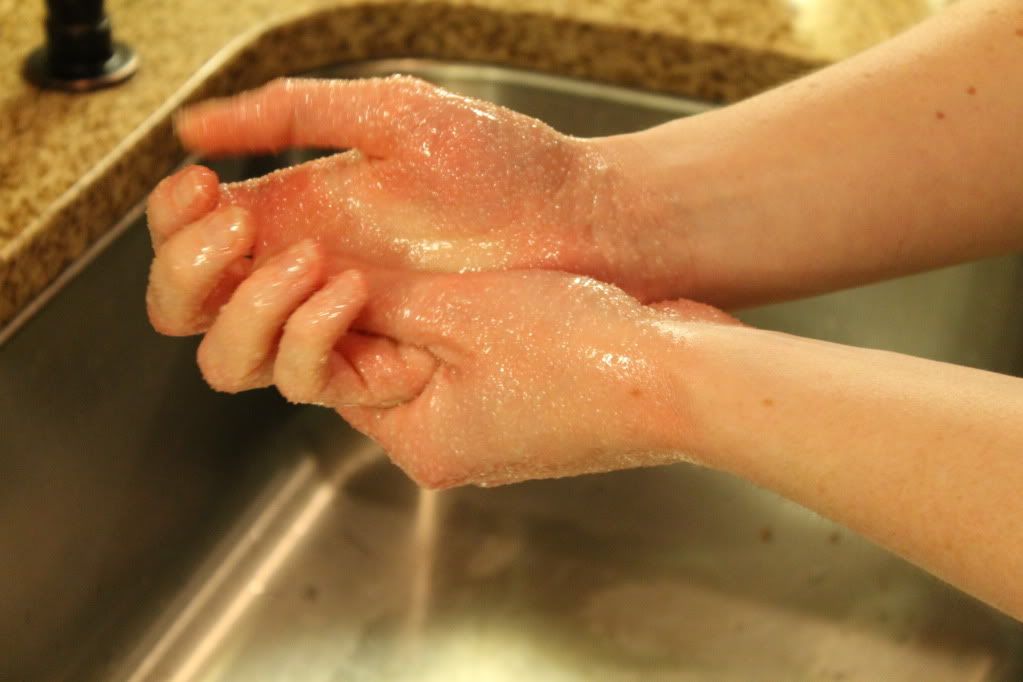 Then, just rinse your hands well and get ready to feel some baby soft skin.
My husband has had really dry hands recently too. When he felt how soft my hands were, he wanted to try it too.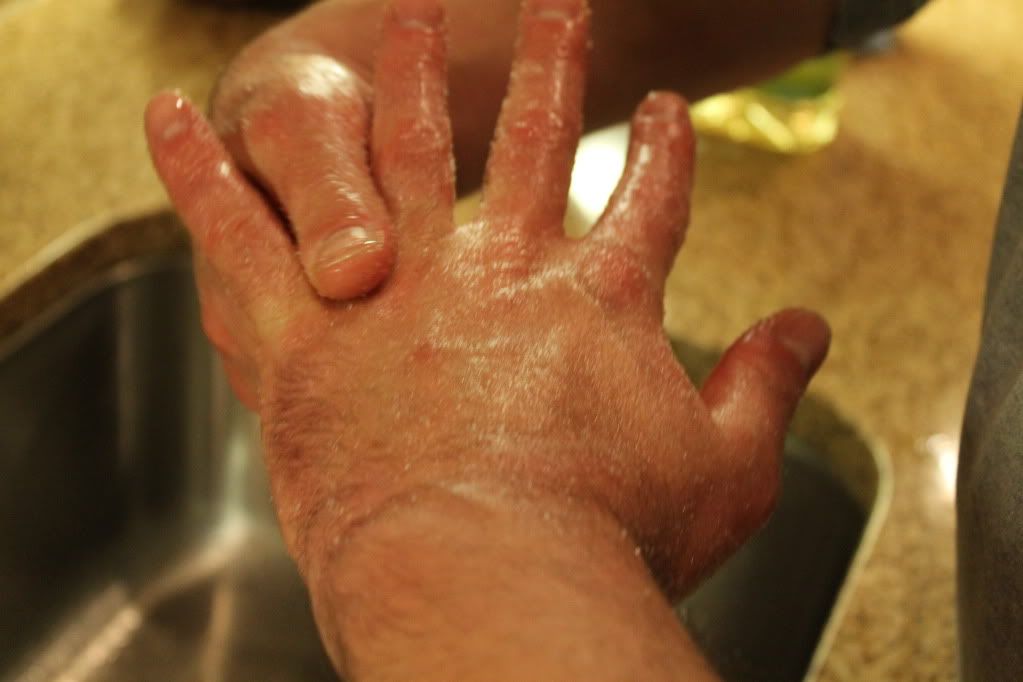 It even got his stamp of approval.
Be sure to put hand lotion on after you do this to protect your new skin. I plan on doing this every few days to keep my hands baby soft.
Source:
The Mother Huddle – 1 Minute to Soft Hands – DIY Olive Oil Sugar Scrub
Related posts: