Now that my wounds have healed following the failure of my first t-shirt scarf, I decided that it was time to try another one.
I was pretty excited to give this one a try. My friend, Sarah, made one and hers turned out super cute.
My first attempt involved an old shirt that I was getting rid of. It was on the thicker side, but I figured it would work.
It didn't.
Attempt #1 – FAIL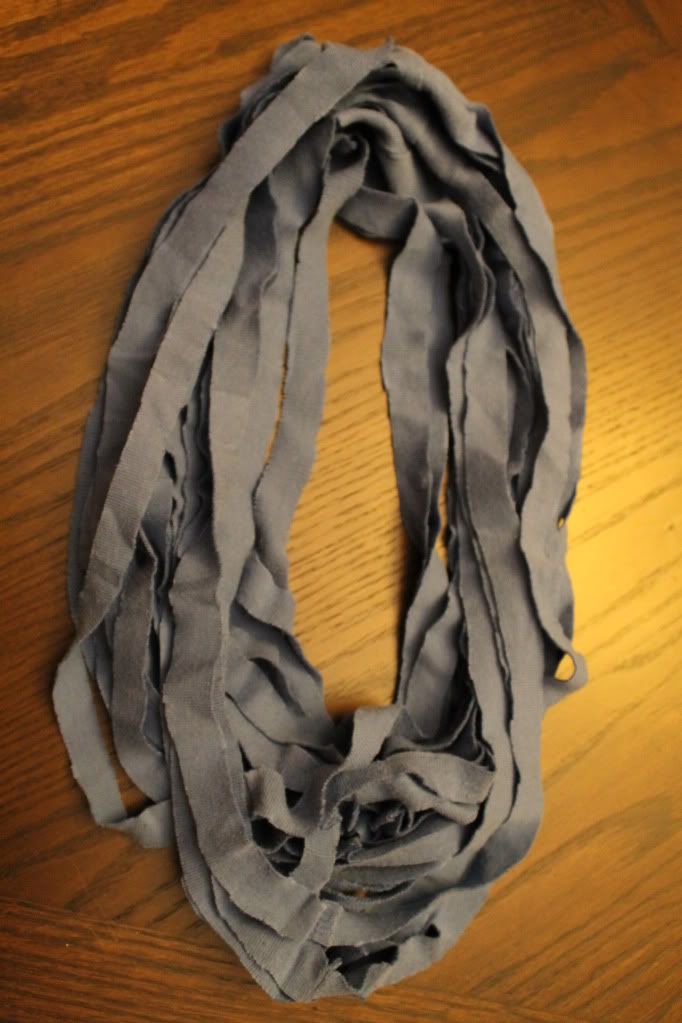 I refused to give up! I picked up another t-shirt to try. This one was actually very thin and soft. It worked much better!
Attempt #2 – SUCCESS!
Here's how it's done:
1. Take a t-shirt (not a thick one) and make a cut from armpit to armpit.
2. Make one inch cuts from one seam to the other. Don't cut through the top seam.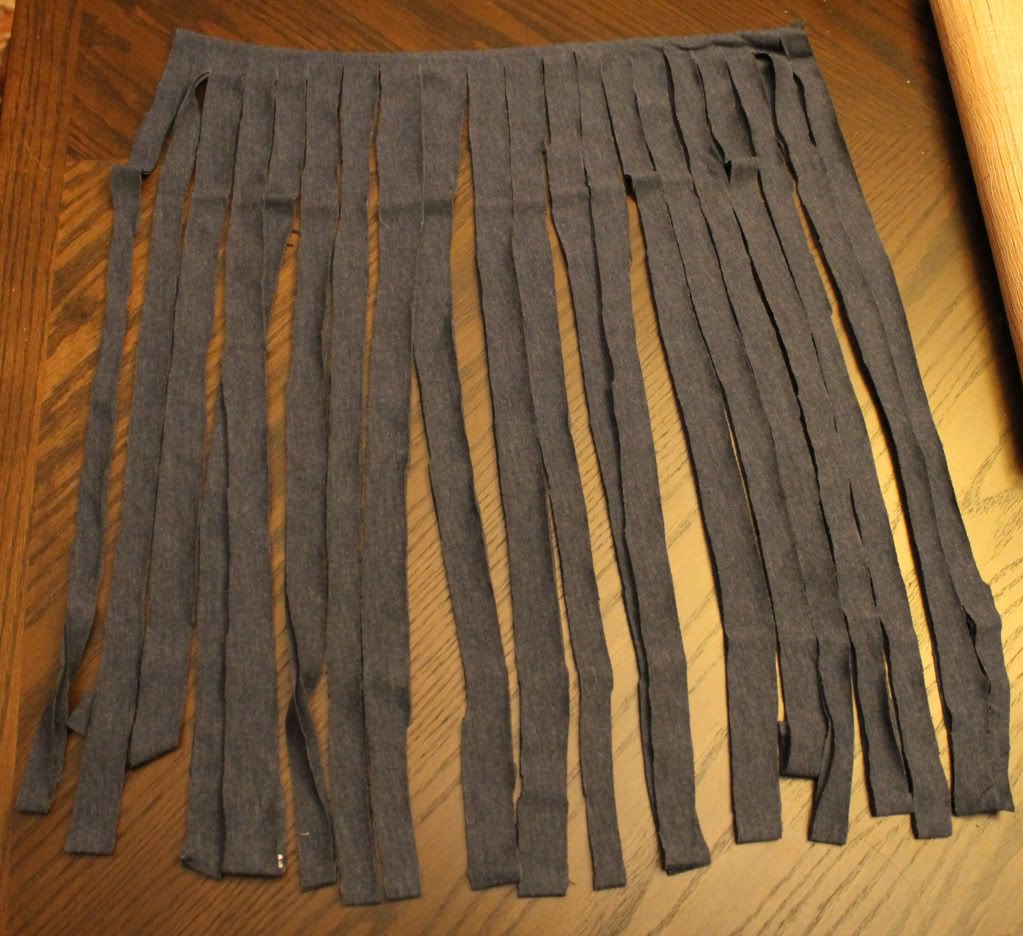 3. Pull each individual strand so they curl. Your strands should now look like this: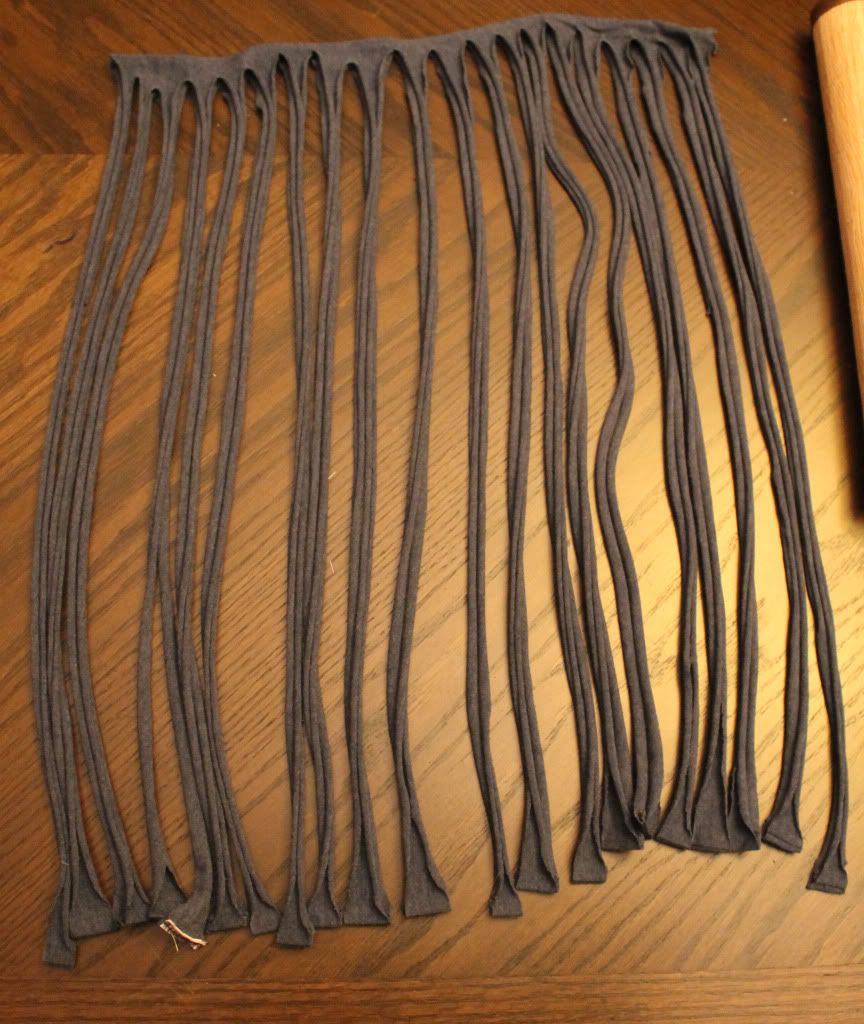 4. Gather your material at the seam to create your scarf.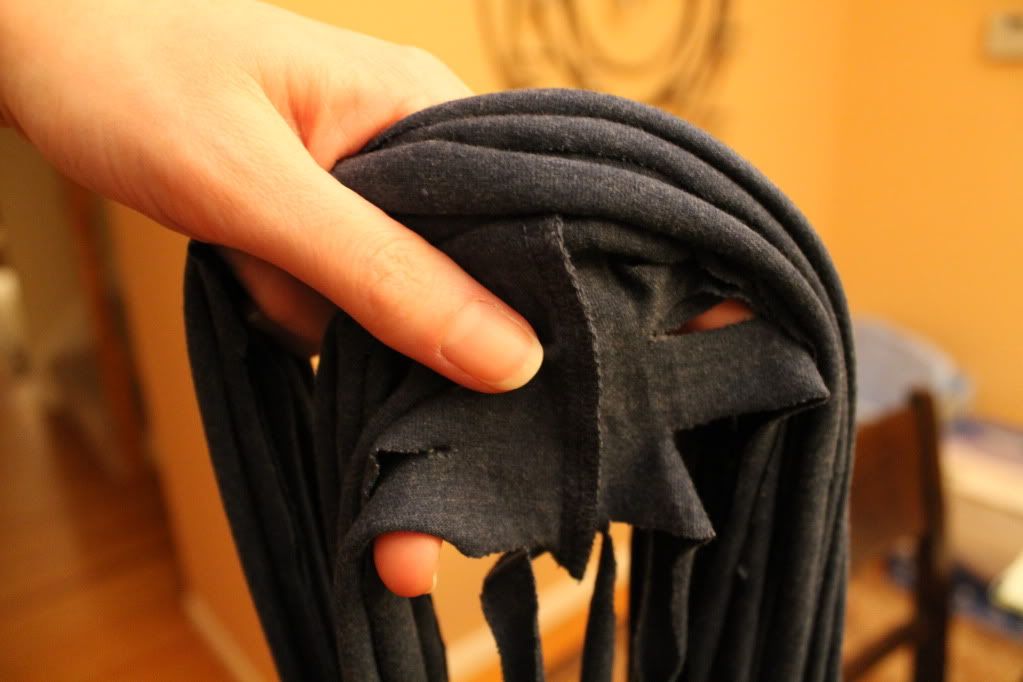 5. Take a piece of fabric and wrap it around the uncut seam. I just used some of the fabric I had left over from the original shirt.
Here is where I ran into a problem. What about the other seam? Why didn't the perfect scarf in the pin have this going on?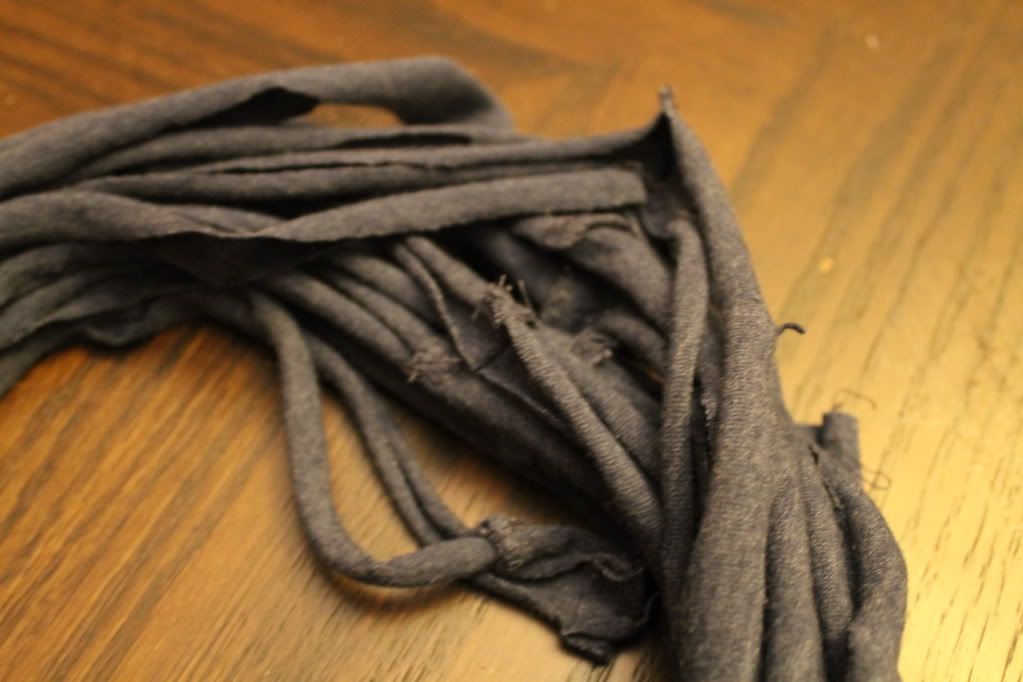 I decided to cover this business with a fancy pin I found in the clearance aisle at AC Moore. (Score!)
I really like how this turned out. What do you think?
Check out the original pin for a video tutorial and step by step picture directions:
Hello Giggles – DIY T-Shirt Scarf
Related posts: