Yesterday's post got me started on a cleaning spree. Now that I had clean carpets, it was time to tackle my oven.
I do have a self-cleaning oven, but the glass on the oven door never seems to get clean. This pin claimed that all you needed for the job was some baking soda and a little water.
I'm embarrassed to even show you this, but this is what my oven glass looked like before: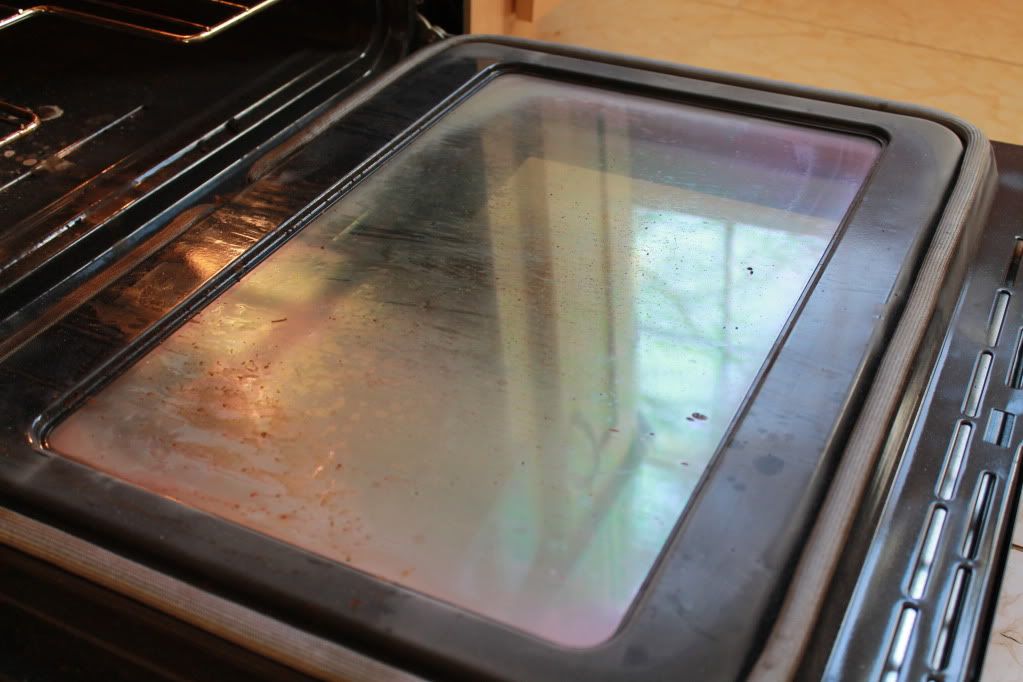 The pin suggested starting with 1/2 cup of baking soda and adding a little water until you have a thin paste that will spread easily. She went on to say that she didn't have enough paste to cover all of her glass, so I used 3/4 cup of baking soda and that was definitely enough to get full coverage.
Spread the mixture on and let it sit for 15-20 minutes. I went for the full 20 minutes because mine was so gross.
Depending on how much gunk you have on your glass, you might just be able to wipe the mixture off with a damp towel and be done. Because of a recent stuffed shell incident, I had some gunk to get off. I just scrubbed those areas with an old toothbrush first, then wiped it all off.
Success!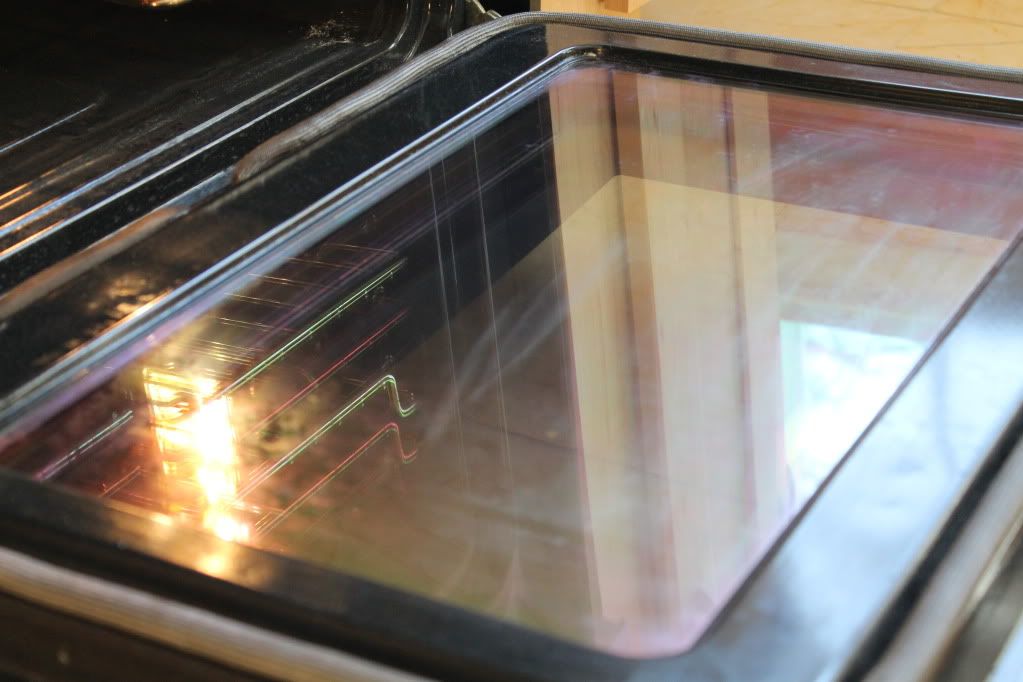 Source:
Ask Anna – How to Clean the Oven Glass
Related posts: