I've had my eye on this pin for a while. You've probably seen it or have it pinned yourself. It's the DIY dry-erase board.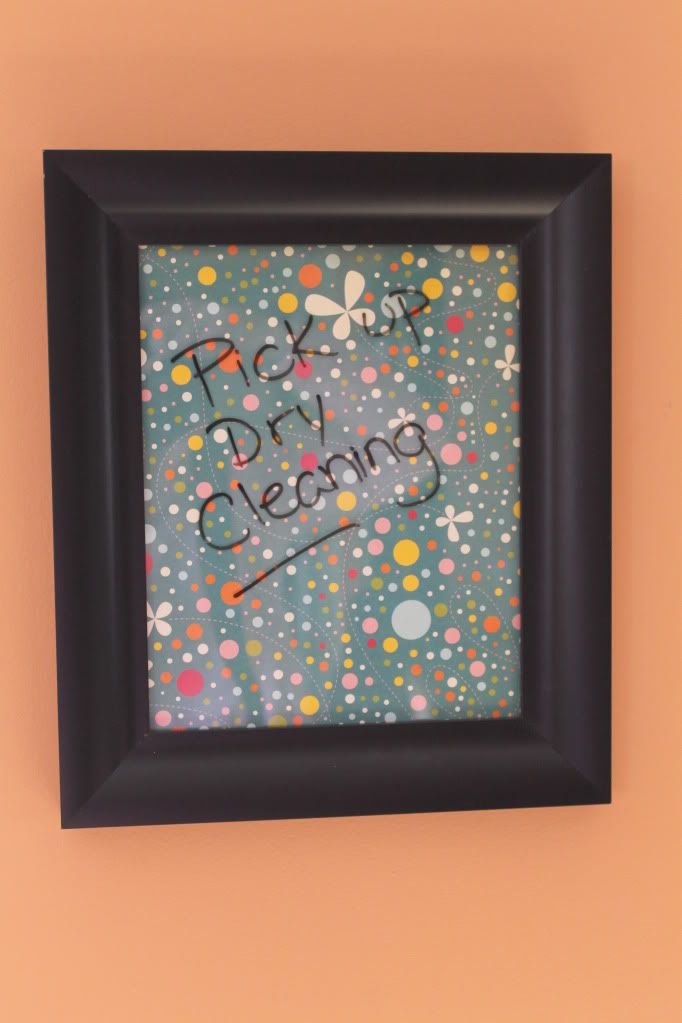 You need only three things for this project:
– picture frame (any size will do)
– scrapbook paper
– dry erase marker
I still had some dry-erase markers from my days in the brick and mortar classroom and I have plenty of scrapbook paper lying around, so I just needed to find the right frame. AC Moore was having one of their frame sales so I snagged a nice one for $6. I went with an 8×10 frame because that was the perfect size for the wall I wanted to put this on. I think the 12×12 frame that the original post uses is great though if you have the space.
All you need to do is frame your scrapbook paper just as you would frame a picture. That's it!
The original post shows you how you can turn it into a weekly menu board too. (Those weekly menu boards are all over Pinterest right now!) I wanted to keep mine simple though so I could use it for anything.
What will you use yours for?
Source:
Make and Takes – Wipe Off Weekly Menu Board
Related posts: