Today, I decided to tackle one of the many scarves I have pinned.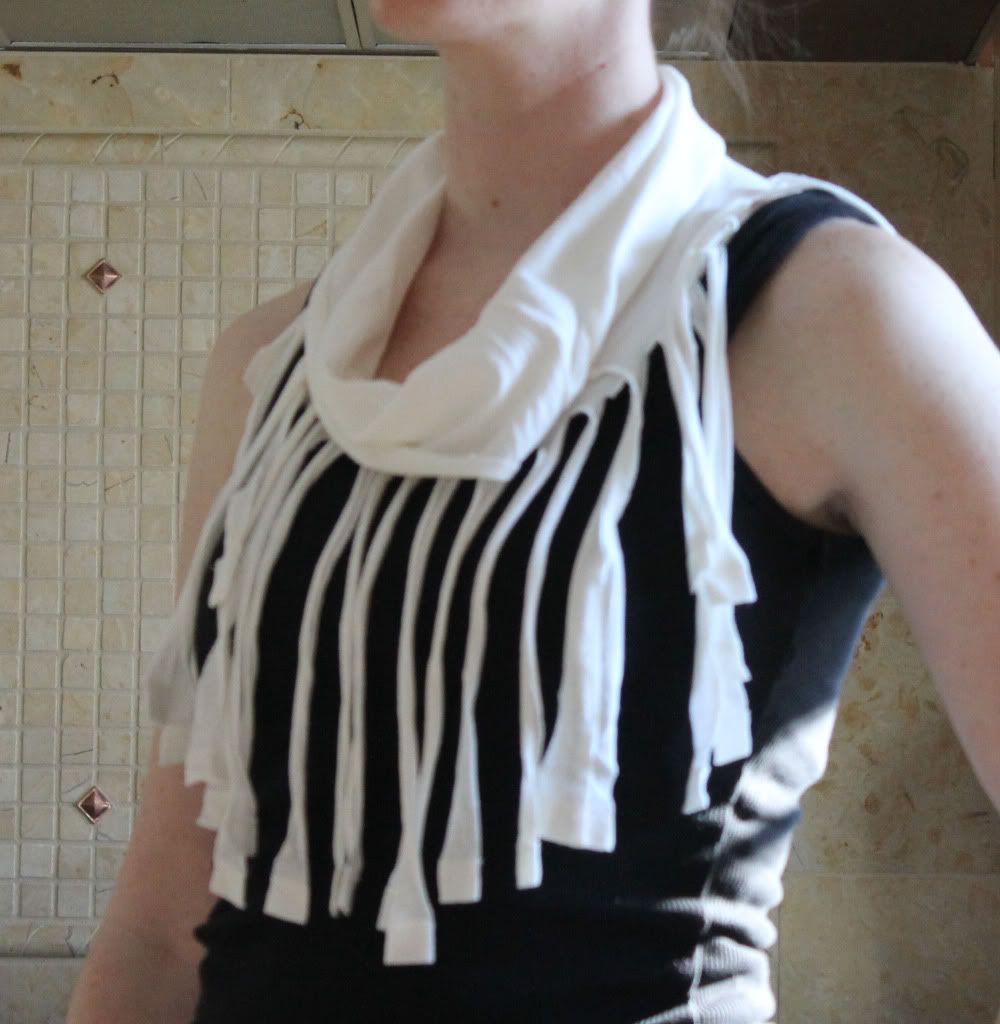 This is the fringe scarf. You basically take an old shirt and make one cut across from one armpit to the other. Then, you take the bottom half of the shirt, lay it flat, and make cuts about an inch apart starting at the bottom. I stopped about halfway up to make the fringe. Give each strip a pull, and you have your scarf.
This was really easy to make, but I don't think I'll be wearing this scarf much. I think I made my fringe a little too long and I probably used the wrong shirt all together. It was a pretty tight fitting shirt to begin with, so I didn't have much fabric to work with. Something larger would have been a better choice. I didn't end up with much fabric at the top to drape, so that was disappointing.
Check out the original post below. The one she made looks much better!
Related posts: