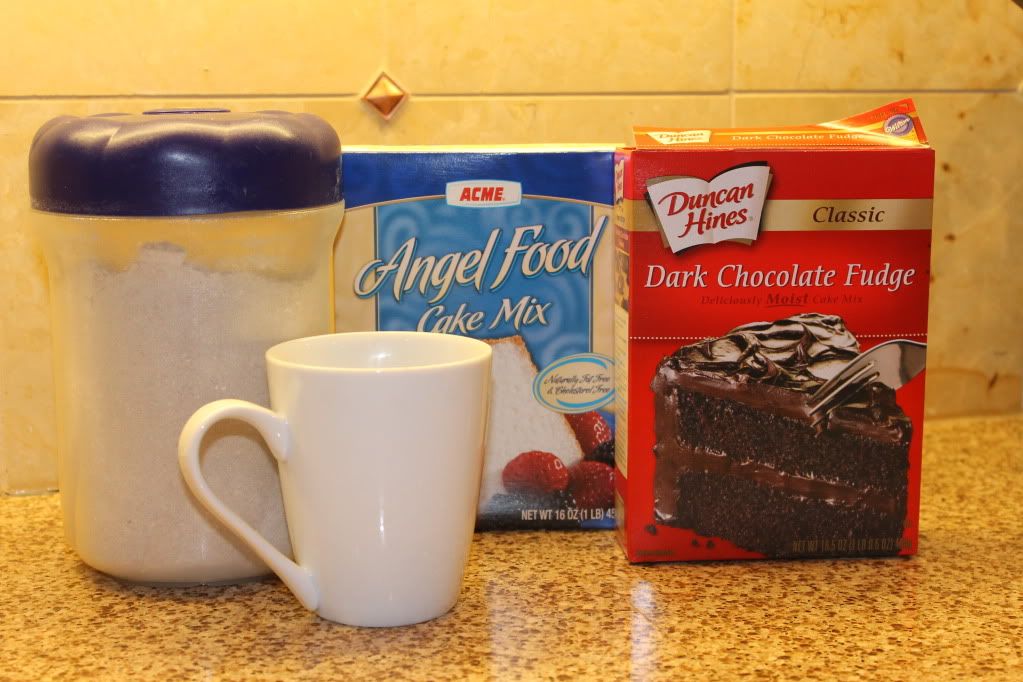 This was a hot one on Pinterest recently. The pin claimed that you could make a delicious mug cake in three simple steps.
1. Combine a box of Angel Food cake mix with a box of any flavor of boxed cake mix. Mix them well and store in an air-tight container. I used Duncan Hines Dark Chocolate Fudge cake mix with the Angel Food cake.
Note: Angel Food must be one of the cakes used or this won't work.
2. For a single serving, combine 3 tbs of the cake mixture with 2 tbs of water. I got better results when I mixed mine slowly and stopped as soon as it was combined.
3. Microwave for 1 minute and serve.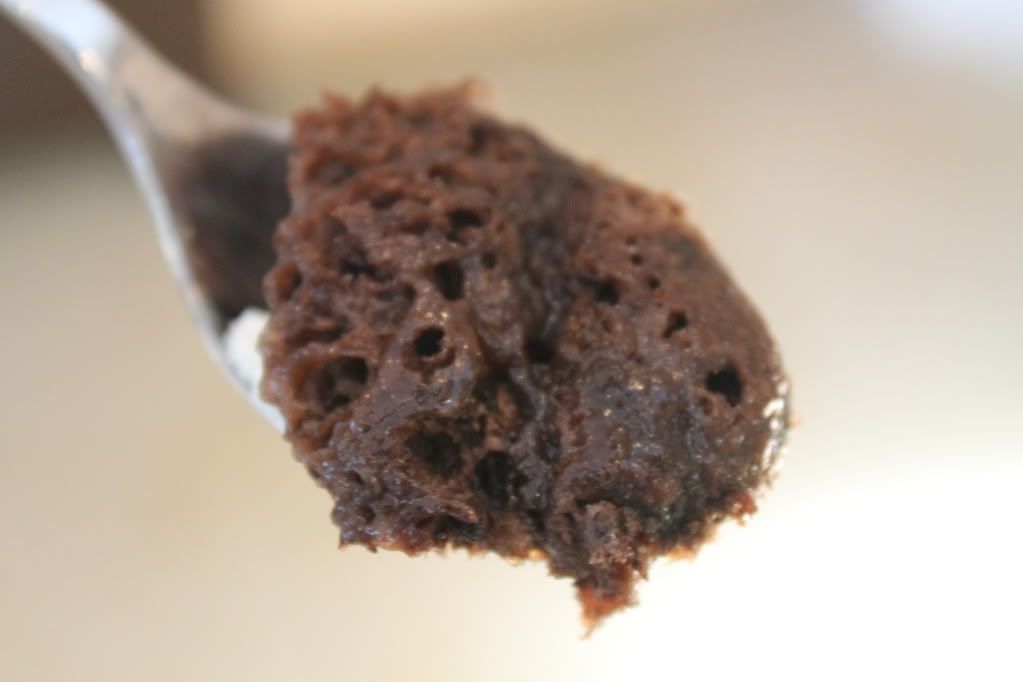 I was pretty impressed. I'm not saying that this was the best dessert I've ever had. I'm saying that for the simplicity of the recipe, it does the trick.
This was advertised as a low-calorie dessert option. After I made it, I could see why. You get about 4 bites out of a single serving. I'll admit, sometimes that's all you need to satisfy a nagging sweet tooth. I, however, needed a bit more.
So, I made a second serving. I doubled the recipe and decided that I would add a few chocolate chips this time. I plopped them right in after I mixed in the water. Success! The little pockets of melted chocolate chips really added something extra.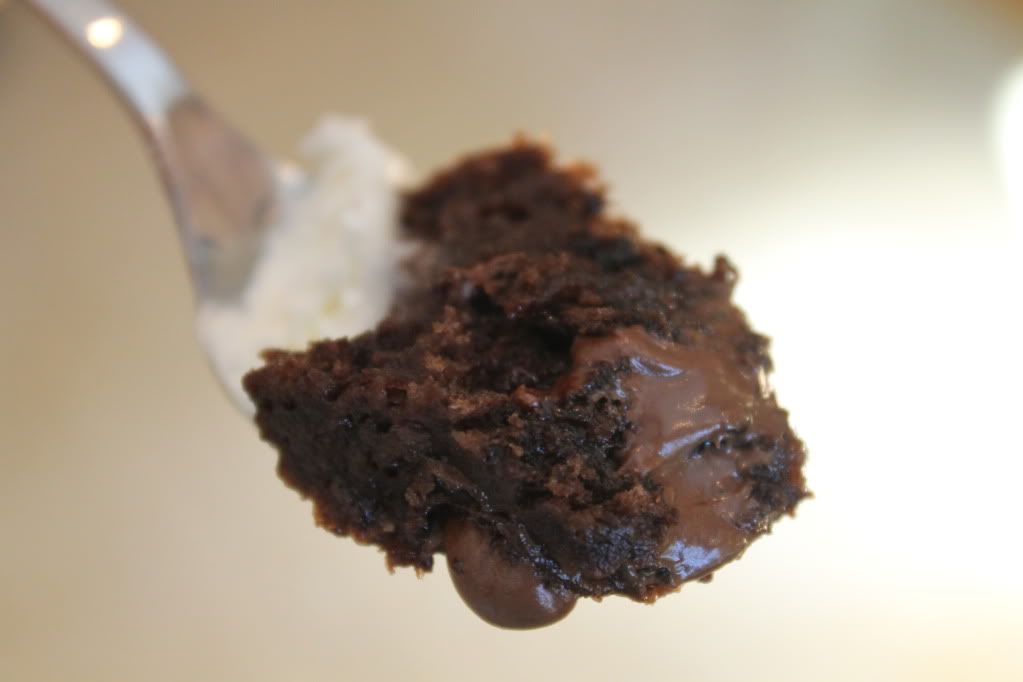 I figured I was on to something, so I made one more. This time, I added a few dollops of Nutella. Yup, we had a winner! Doesn't that just look delicious?!
Overall, I was pretty happy with this one. The original recipe is a good base, especially if you are looking for a low calorie dessert option. It only gets better when you add to it.
Check out the original post and recipe below.
Source:
The Hidden Pantry: 1-2-3 Cake
Related posts: