This one doesn't require much of an explanation. It's just a great organizationing tip if you have lots of spools of ribbon lying around like I did.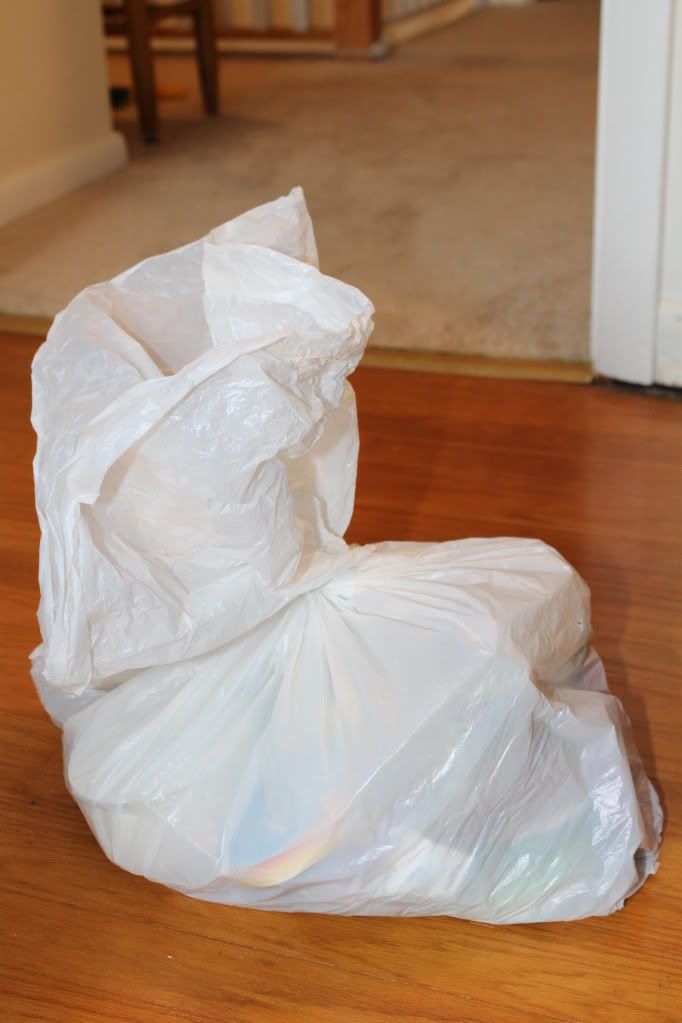 This is what my ribbon storage used to look like:
Real effective, right? That was my bag-o-ribbon. I had to sift through the whole bag to find the ribbon I was looking for. Half of the spools were unraveled at any given time, so it was a big mess in there.
Thank goodness for Pinterest though!
Check out this sweet ribbon organizer.
You can find these bins everywhere. They were in the dollar aisle at Target the other week so I picked up a few.
I think the bin in the original post was a tad wider than mine. Some of my spools were large so I couldn't get two rows of ribbon to fit completely, but it still works. Anything is an improvement over the bag.
I have a feeling I will be using ribbon a lot more now!
Source:
http://blog.craftzine.com/archive/2011/01/how-to_plastic_bin_ribbon_orga.html
Related posts: