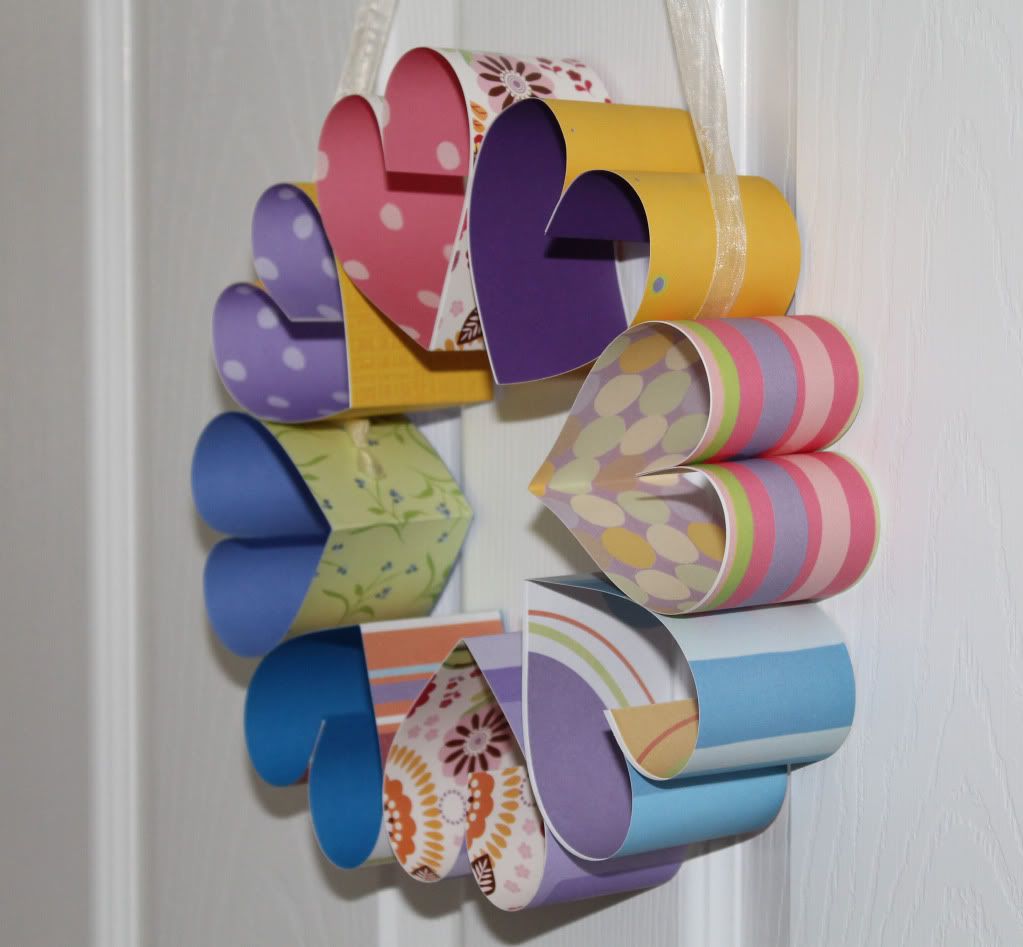 Oh, how I love this Valentine's Day wreath! It's such a simple idea, and I just love the way mine turned out.
In general, making wreaths isn't the fastest process. In relation to other wreaths that I have made in the past, this was definitely the quickest and easiest to make.
The original post has a great step-by-step tutorial. Be sure to check it out:
The Hybrid Chick – Valentine's Day Wreath
I changed a few things up a little bit, so you might find some of these tips helpful if you decide to make one.
Instead of printing out my patterns on both sides of photo paper (even though this would be a much easier option) I simply glued two pieces of scrapbook paper together. I used a paper cutter to make sure all of the cuts were exactly 11×2. If you decide to go this route as well, make sure you form your hearts right after gluing the two pieces of paper together. If you allow them to dry first, your hearts will end up with ripples and bubbles when you finally try to form them.
I also didn't have any mini glue dots on hand so I used super glue instead. It worked really well because it dries so fast and holds up well.
As you can see, I made the 8 heart wreath instead of the 12. If you make 12 hearts, you will end up with more of an oval shape instead of a circle. Using 8 hearts makes a perfect circle.
If you are looking for something fun to make for Valentine's Day, I would definitely add this to your list!
Related posts: