When I originally pinned this draped vest, I did so no really believing there was no sewing involved. I didn't think it would be possible to turn a men's t-shirt into a draped vest without a sewing machine, but I pinned anyway. When I finally read through the directions and watched the helpful video, my jaw dropped when I realized how simple this vest was going to be to make.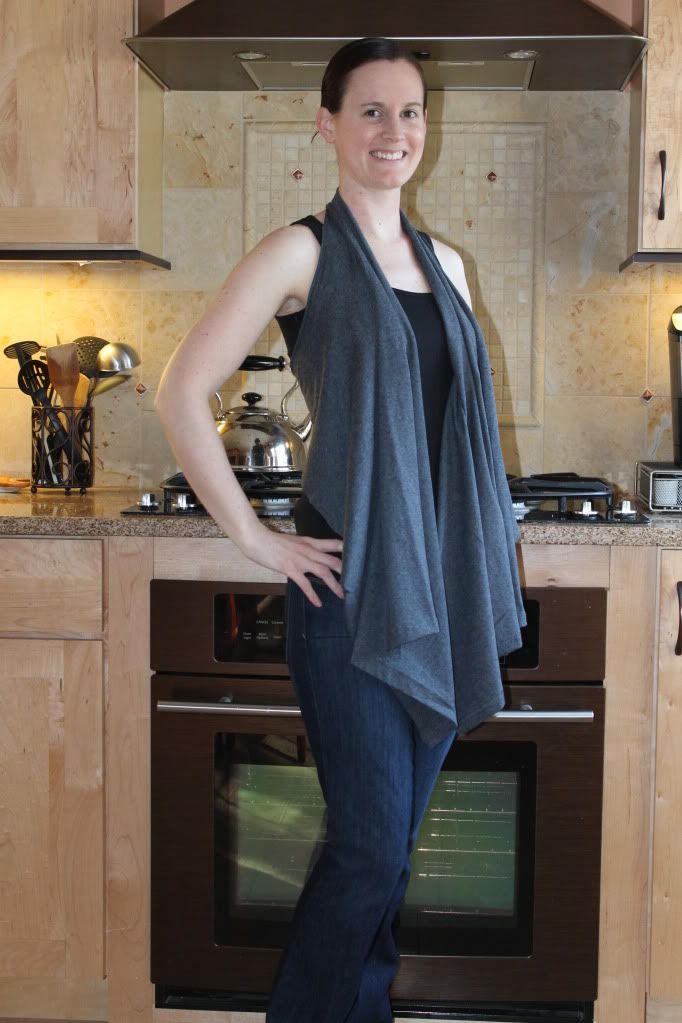 I got a shirt right away and grabbed my scissors. That's seriously all you need. You make five cuts and you are done. When she says 5 minutes, she's not joking!
So, what do you think? And, no, I don't want to hear what you think of my modeling skills. I want to hear what you think of the vest.
I won't take you through all the steps here because the original blogger does such a nice job.
Check out the tutorial at Wobisobi.
I will tell you that I'm a very visual learner. Because she doesn't show you how the vest goes on, it took me a minute to figure it out. Just put your arms and head through the hole, then pull the piece in front of you over your head like a halter.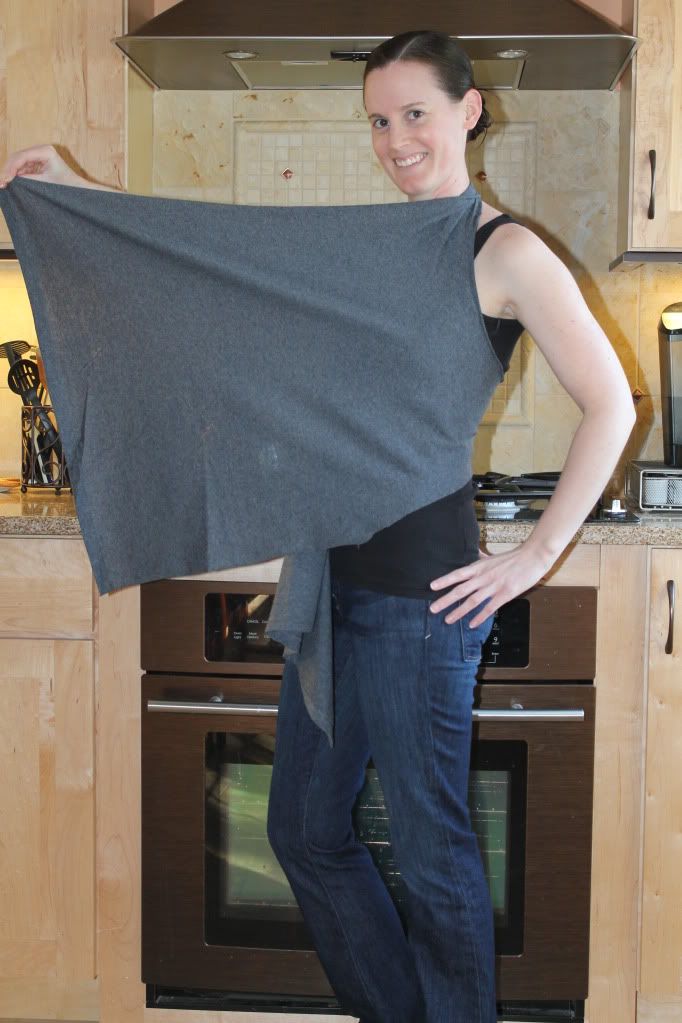 Mine fits snug when I pull the halter up. That's why she suggests cutting the neck small at first. You can always make the neck bigger if you find that your vest is too tight around your neck. You definitely don't want it to be too loose though.
As you can see, the drapes in the front are actually the front and back of the shirt.
Crazy, right?
What are you waiting for? Go grab a shirt and make one!
Related posts: