A friend of mine actually threw this one my way. (Thanks, Jeannine!) These are orange candles. All you need is an orange, a knife, and a match. I know, I couldn't believe it either. Now I know why Jeannine passed it on to me. She just had to know if this really worked, and so did I!
The hardest part of this project was trying to figure out how to get the orange ready. They don't really tell you how to do it, so I took my best shot.
1. Cut an orange in half and choose one side to work with.
2. Carefully run a knife around the edge to help separate the orange from the rind.
3. This next step is very important. Run your knife around the stem in the middle so that you can pull the fruit out without disturbing the stem. The stem is what becomes your wick.
4. Pull out all the fruit until all you are left with is the stem.
5. Fill the orange with oil. I used canola.
6. Light the stem. I tried to do this right away and had trouble lighting it. I let it dry out for a half an hour and tried again. It took a minute, but it lit!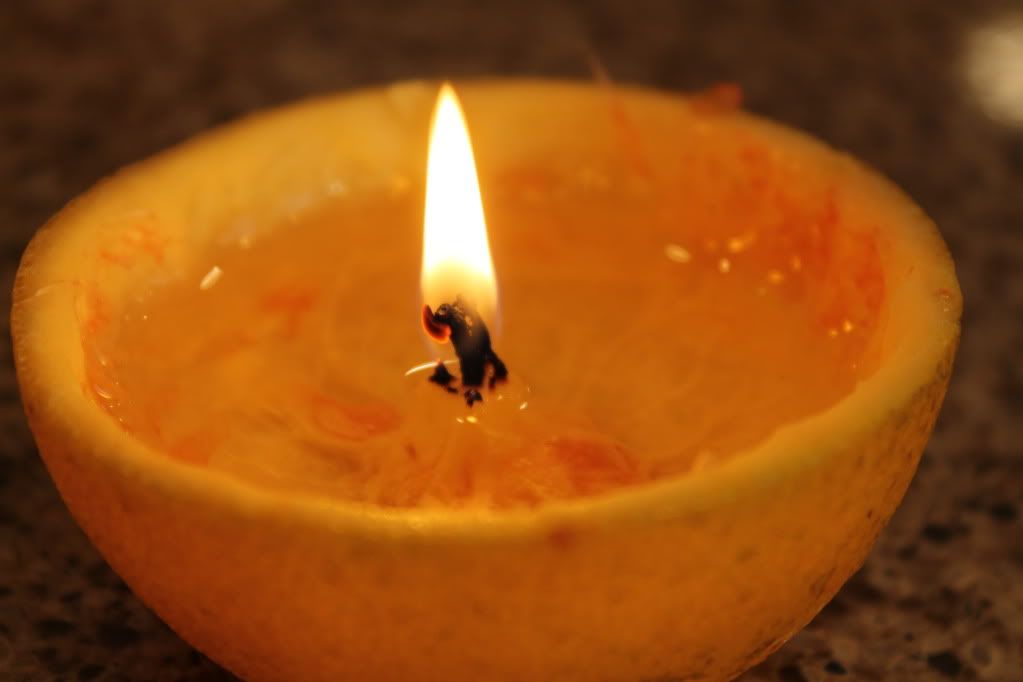 Now, the original post said that it should burn for about 30 minutes. Mine burned for over 7 hours! I'm not sure if it's how I prepped my orange or if it's the type of orange  I used (Red Naval), but I couldn't believe how long it lasted!
I also thought it would make my house smell like oranges. That's not the case. It doesn't really smell like anything, but at least it looks pretty!
Tip: The rind gets pretty hot so I wouldn't put it directly on a table. I put mine on a small plate and it looked really nice!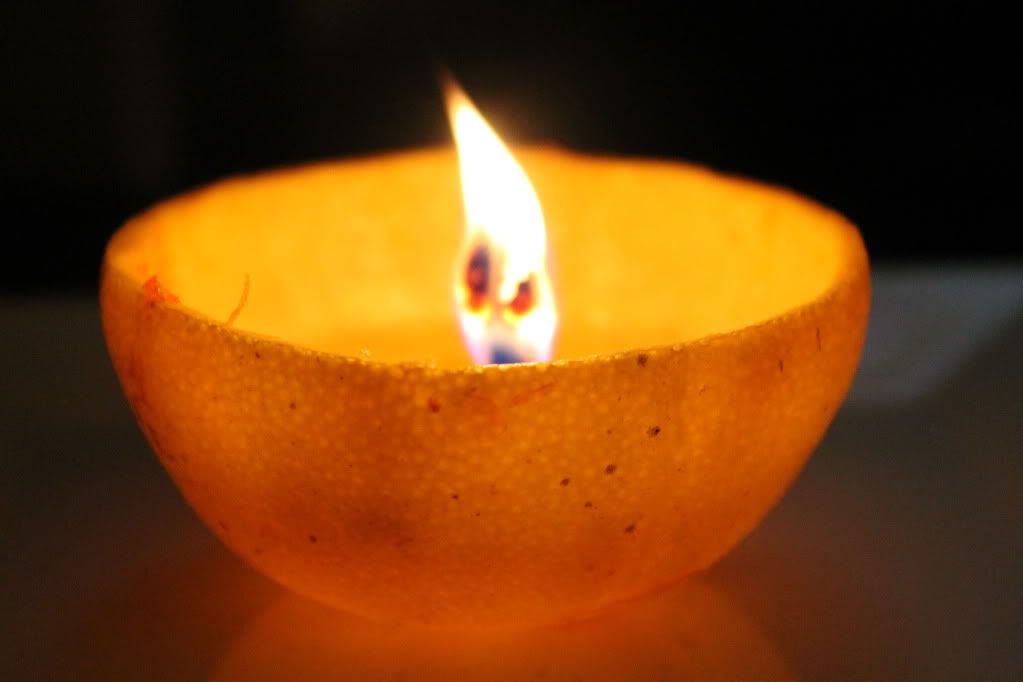 I think these would make really great centerpieces. I plan to make them again the next time we have company over for dinner.
Source:
Stylelist
Related posts: